Sample Club
Laser Engraving Leather Bookmarks
Fabric
Introduction
– Laser Engraving Leather Bookmarks
Leather is a timeless substrate that looks quite rustic, yet sophisticated when laser engraved.
Laser engraving leather bookmarks has never been easier – especially if you have an Epilog Laser system!
Read on to learn how easy laser engraving leather bookmarks can be – even the simplest design or initials look fabulous on this medium.
Project Settings
Helix 60w
Prepare the Artwork
Download the engraving files and adjust the artwork accordingly.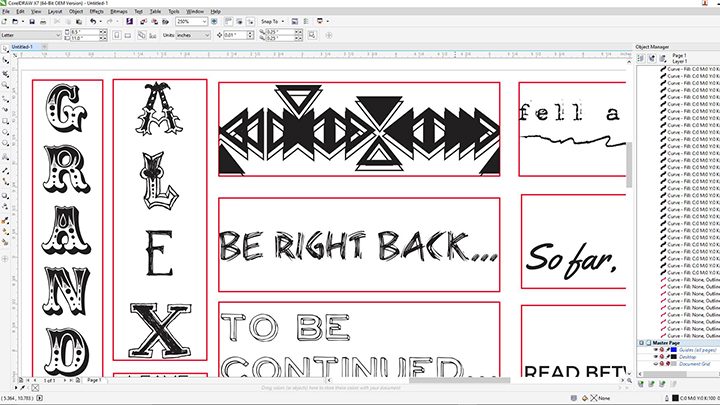 Insert the material into the laser – if you're doing a large production run, you might considering making a jig to hold all of the bookmarks in place. To learn more about creating jigs, visit our Knowledge Base.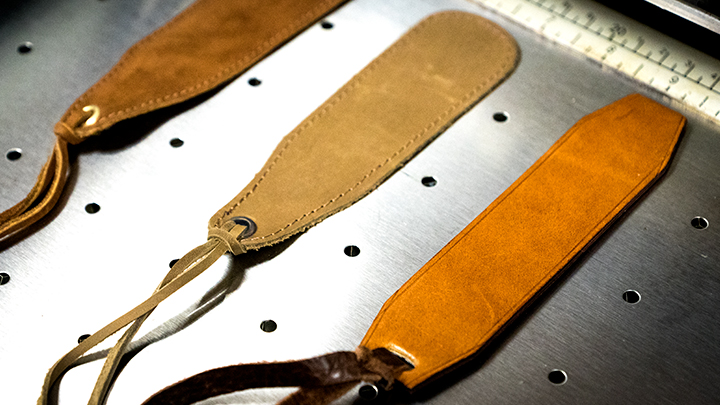 Send to the Laser
Once you've customized your graphics, load up your jig, send the job to the laser, and press GO – that's all there is to it!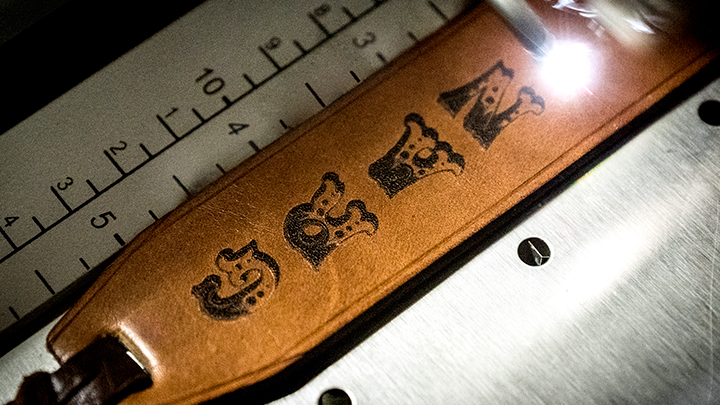 Enjoy!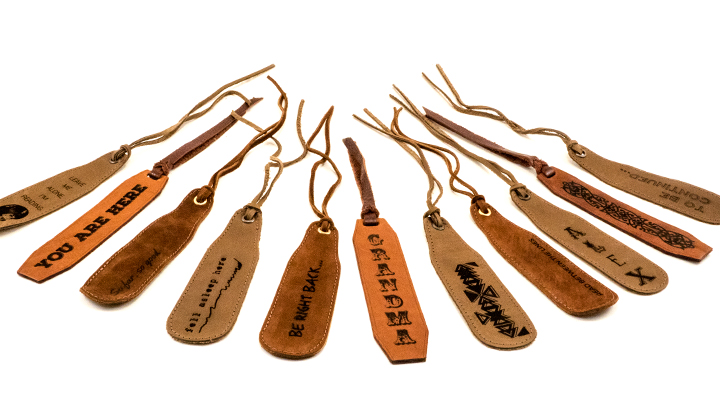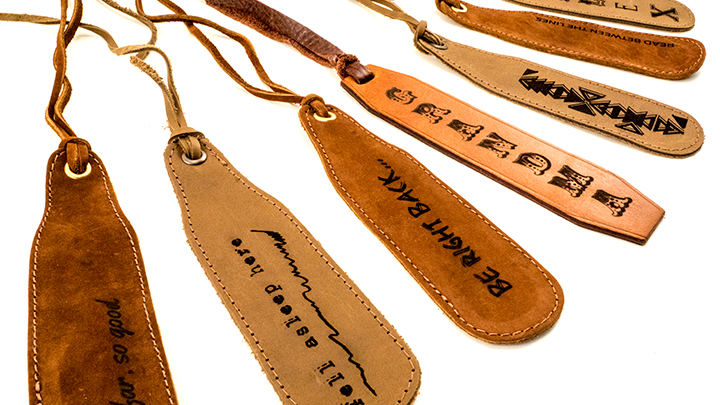 Where can you sell laser engraved leather bookmarks?
Schools & school fundraisers
Bookshops
Coffee shops