Sample Club
Laser Cutting Felt Stockings
Fabric, Holidays
Introduction
– Laser Cutting Felt Stockings
These felt cut outs are sure to make the holidays merry and bright. In this sample club we have two design ideas to share: a laser cut miniature stocking gift card holder and laser cut felt shapes for creating a custom hanging stocking. As an added bonus, the gift card holders are reusable and can double as ornaments on the tree. Check out the video or instructions below and you'll be creating customized holiday cut outs in minutes!
Project Settings
Fusion Pro 24 80 watt
Speed
100%
Power
25%
Frequency
25%
Prepare the Artwork
Start by customizing your artwork as necessary.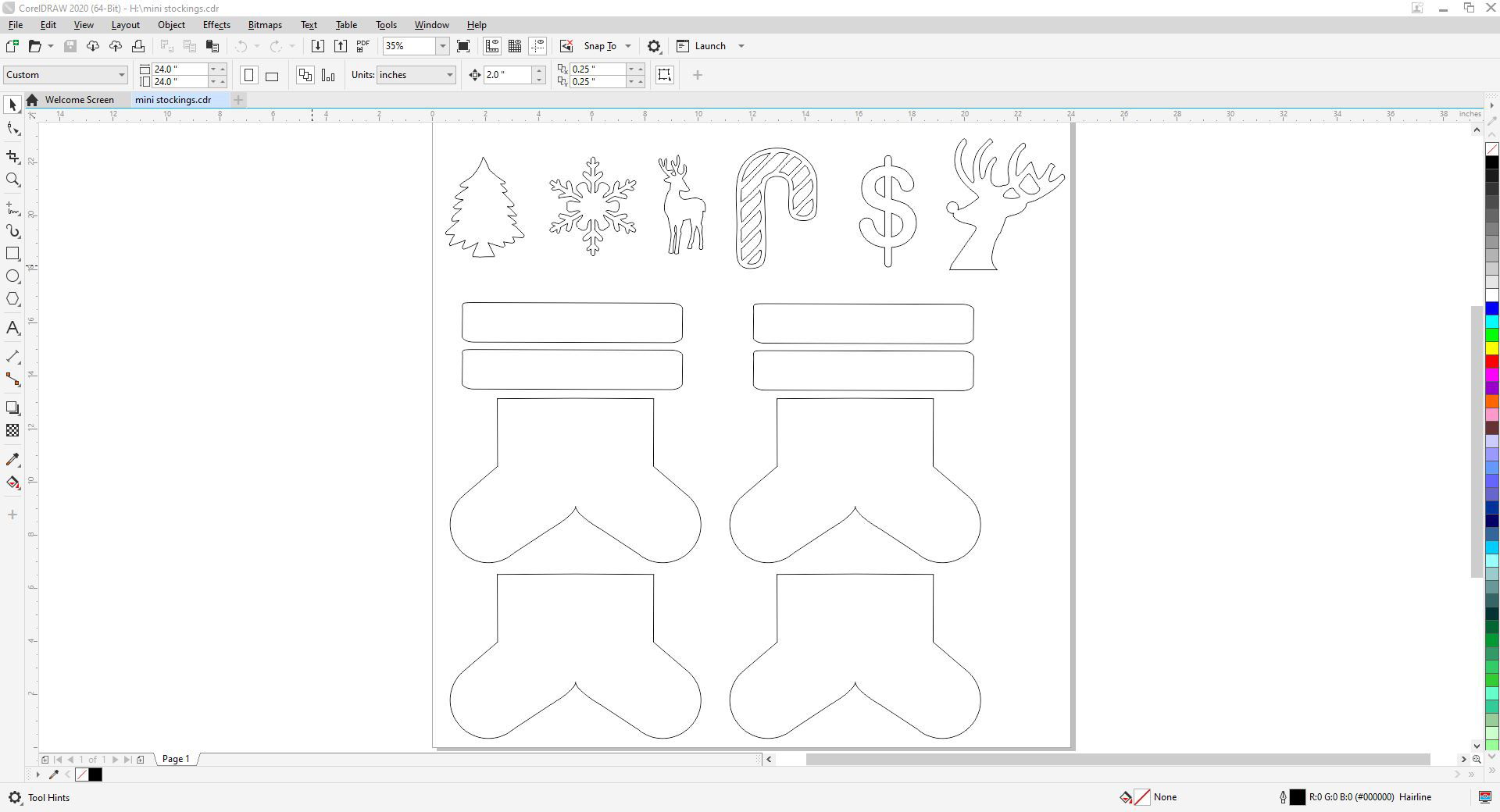 Determine your Parameters
Test different speed/power/frequency settings for your felt. Generally, you will not need an excessive amount of power to cut through this fabric. We used 100% speed, 25% power, and 25% frequency on a 80-watt Fusion Pro 24.
Settings Tip: Find a small area of the felt you won't be using and test your settings by cutting a small square. This is a great way to fine-tune your settings for your machine configuration!Enter your settings within the dashboard, and send the job to the laser.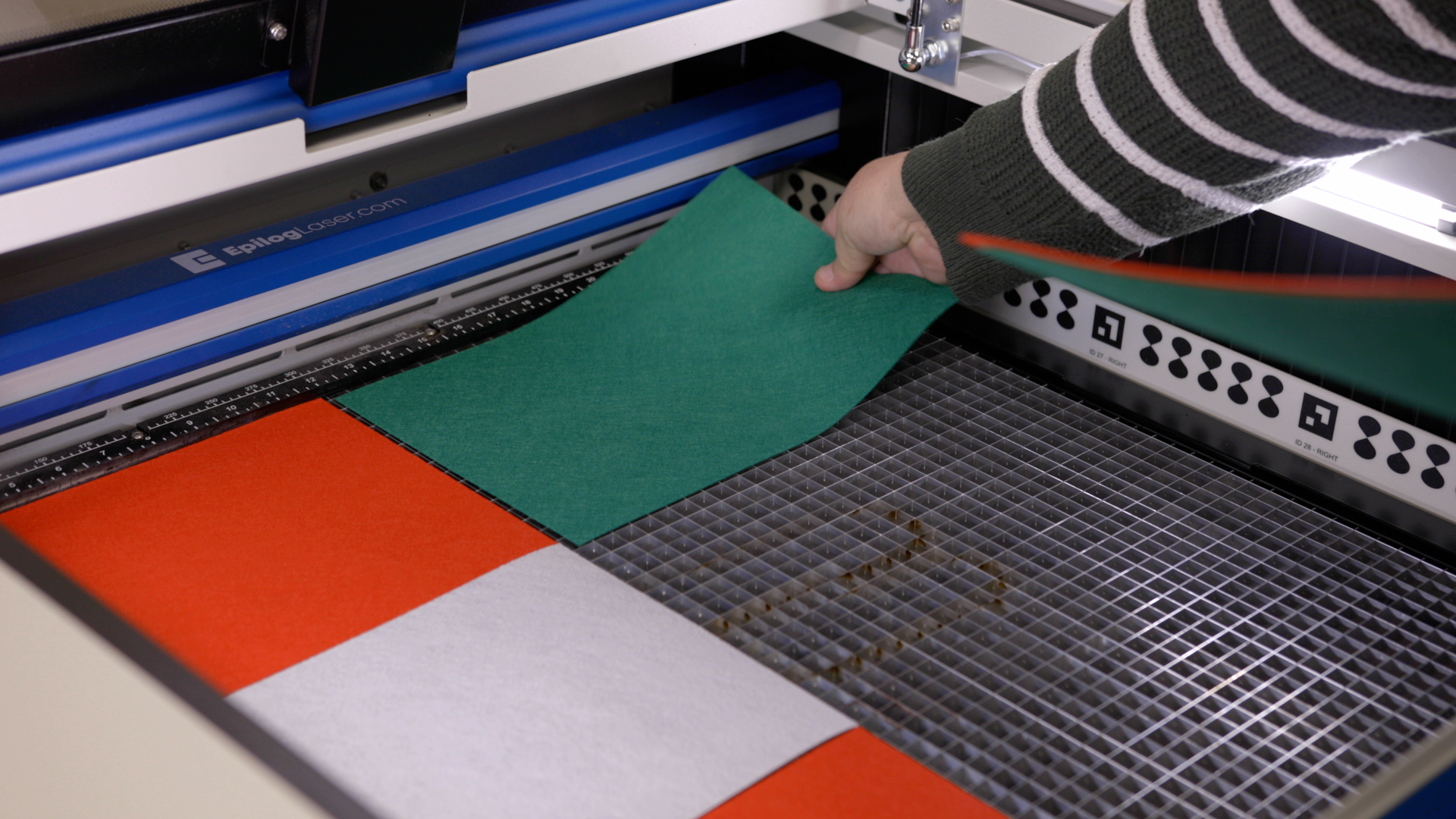 Prepare your Material
Place your felt sheets on the laser bed, close the lid and run the job.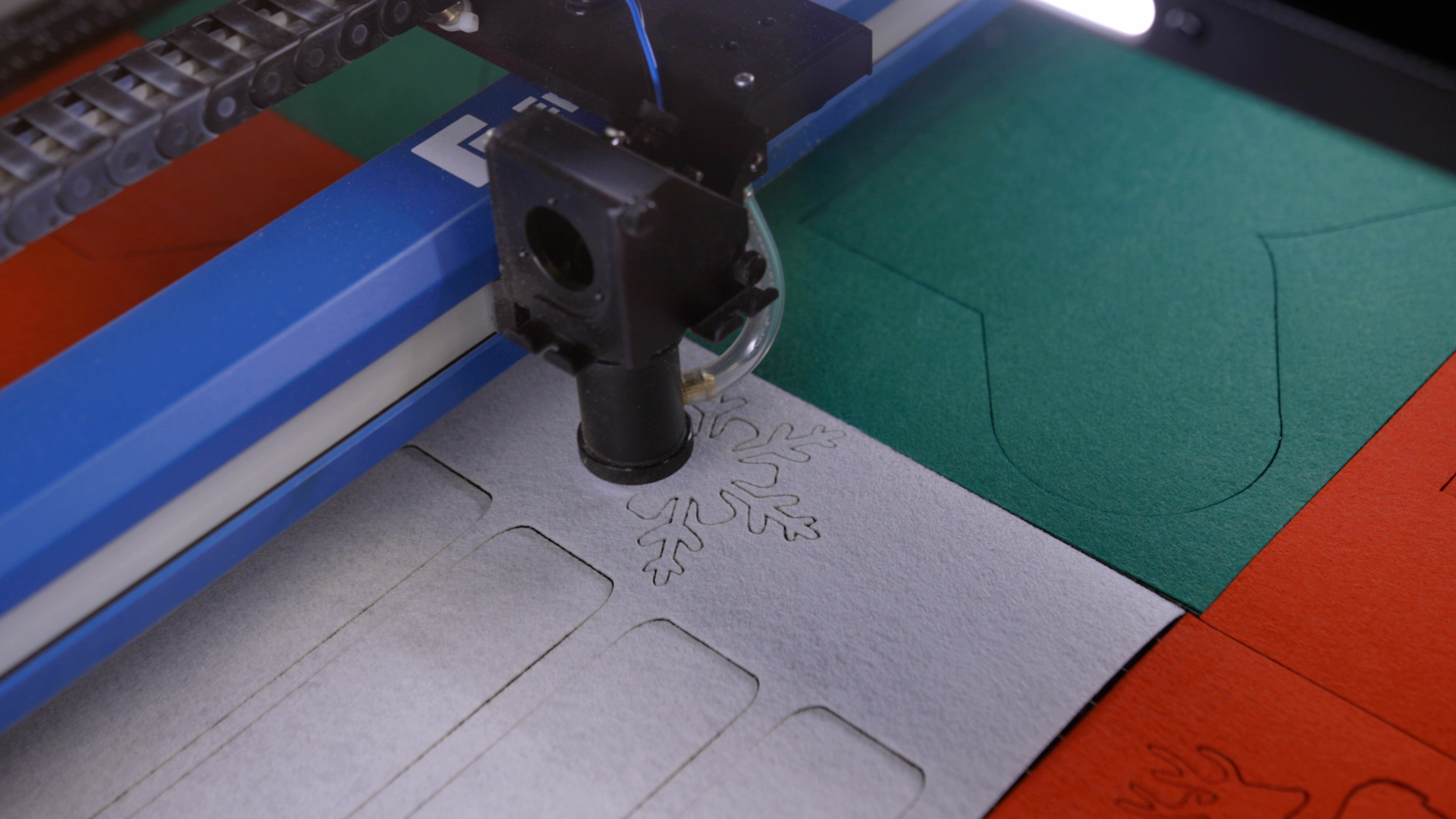 Assemble
After the job is done, customize and assemble your felt stockings together any way you'd like! Note that you will need to apply a heavy object to the stockings and/or felt pieces to ensure they adhere properly as they dry. We used a stack of wooden boards, but any heavy object will do.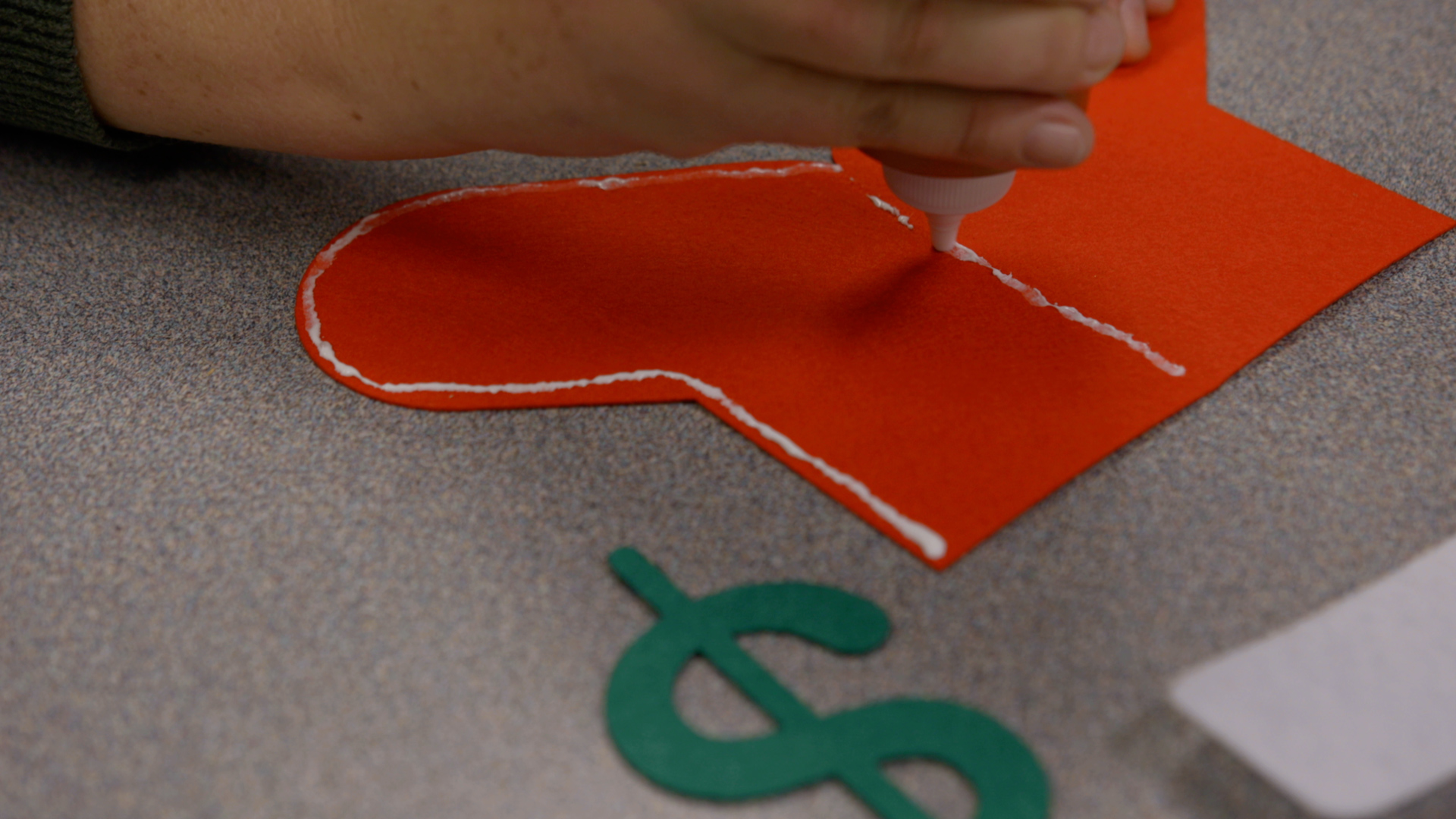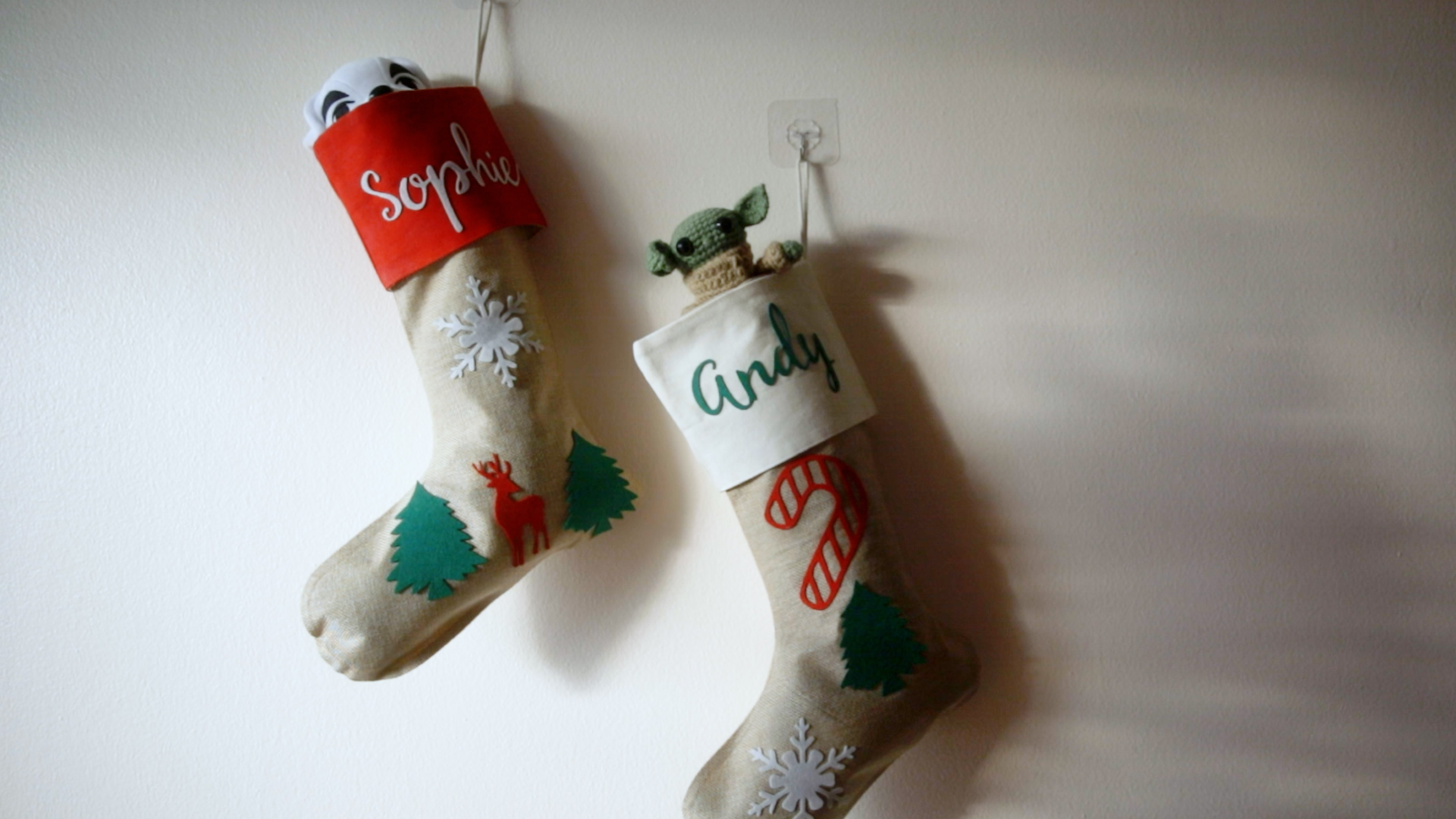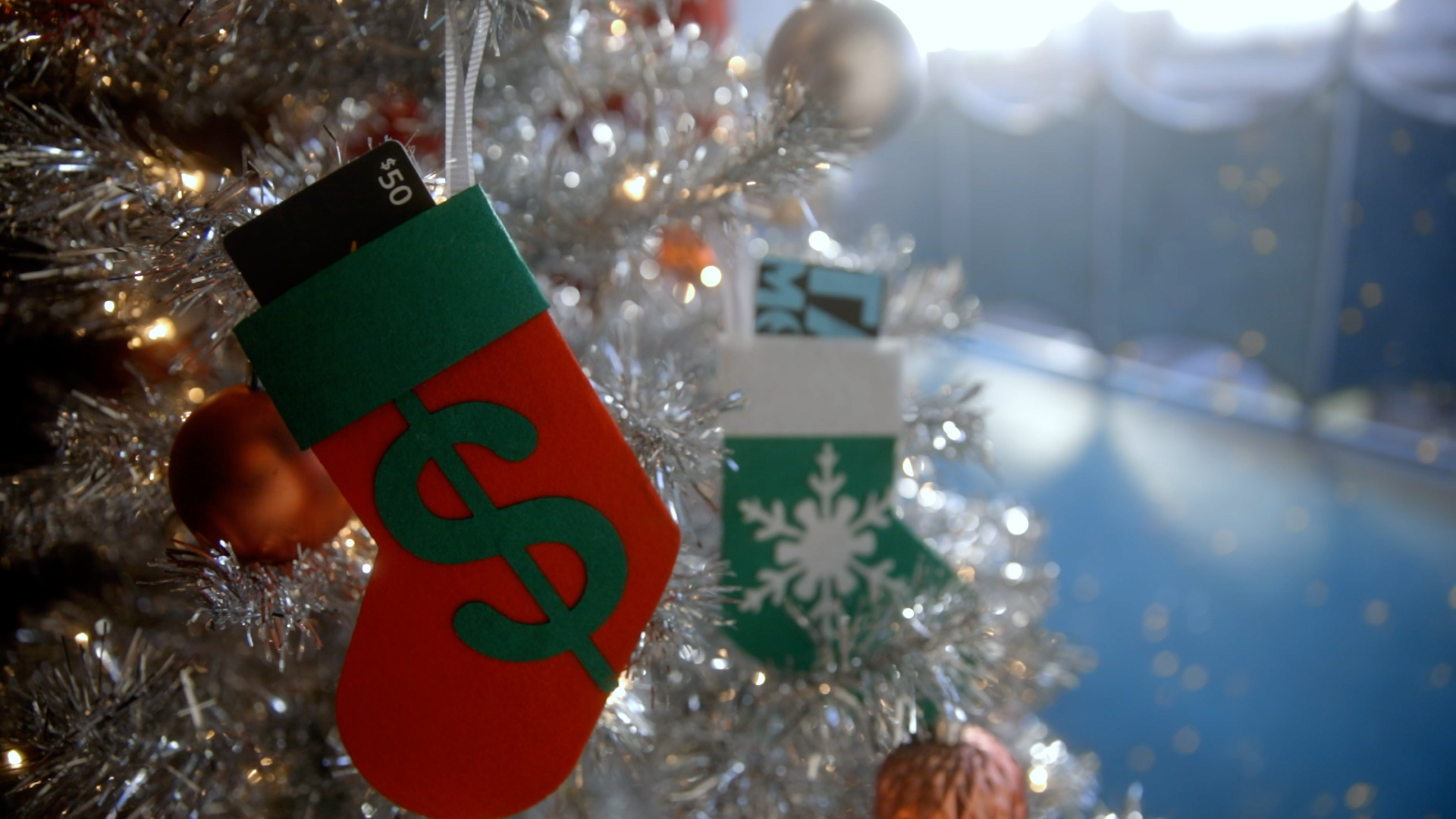 Where can you sell laser cut felt stockings?
Retail shops near gift card displays
Craft fairs
Online outlets