Sample Club
Laser Engraving Stainless Steel Tumblers
Metal
Introduction
– Laser Engraving Stainless Steel Tumblers
Tumblers – whether they are painted, powder-coated, or stainless steel – are exceptionally popular engraving products. They are functional and versatile to audiences large and small. Here we'll walk you through the steps of customizing a stainless steel tumbler using the Rotary Attachment along with a metal marking compound. Read on to see step-by-step instructions on creating these popular and profitable personalized gifts.
Project Settings
Fusion Maker 30 watt
Prepare the Artwork & Material
Download the graphics above or import your own drawings, text, photos, or graphics. Modify as necessary.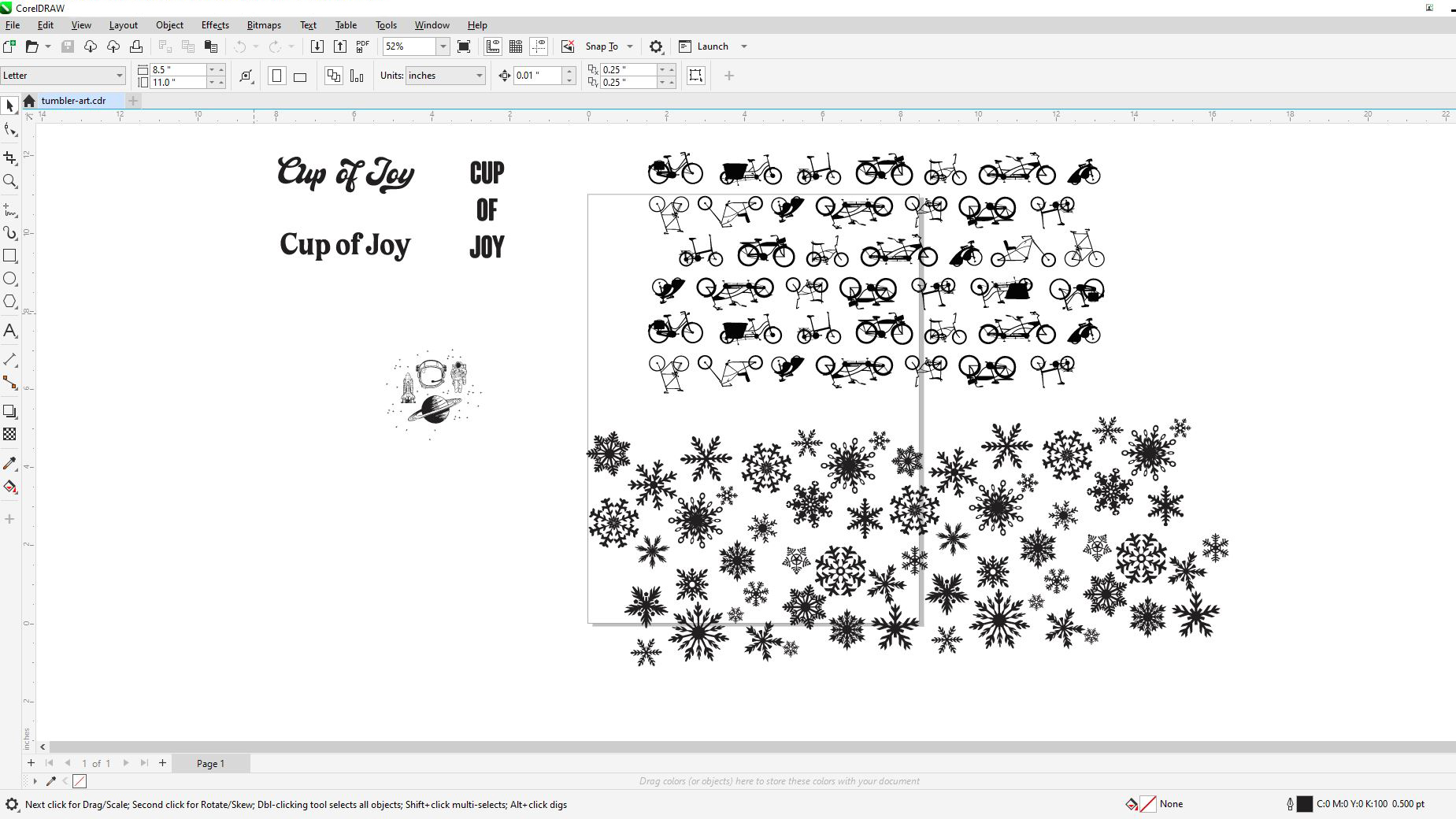 Setup
Spray the stainless steel tumblers: Spray the desired engraving area of the tumblers with an even coat of metal marking compound. If you have a fiber laser, you can skip the pre-treating step, as these systems were designed for bare-metal marking. Just be sure to check your user manual for recommended settings for your particular metal.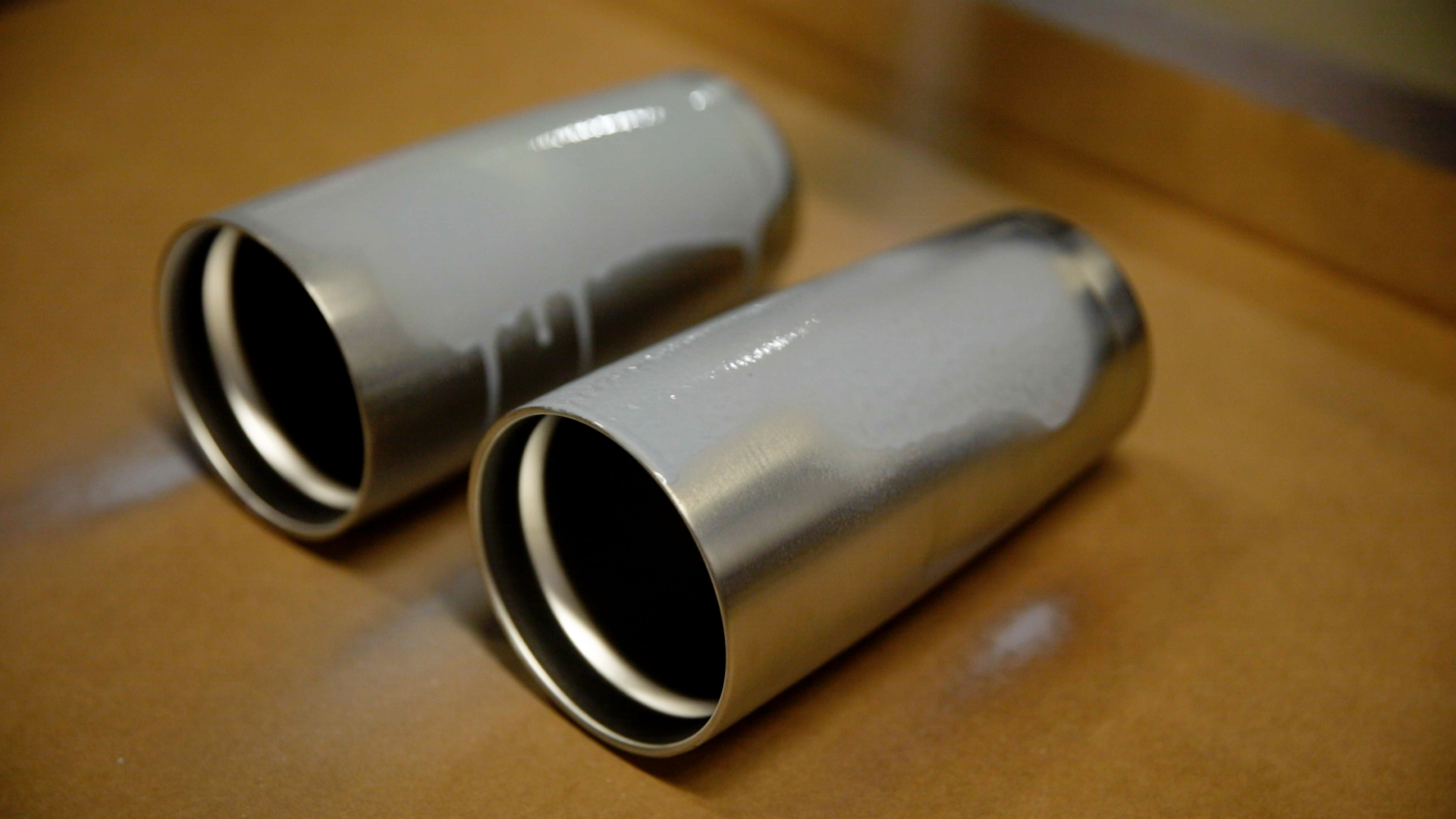 Install the rotary attachment: Lower your engraving table to allow room for the rotary attachment in your machine. Power off the machine, then plug in your rotary attachment and restart the laser. The laser head will relocate to a new home position for the rotary.
Insert the tumbler: Place your steel tumbler on the rotary attachment. Use a level to make sure the piece is level throughout, and manually focus your machine. If you are using the Center-Center engraving feature, set a new home position in the center of your piece using the red dot pointer as a guide (pictured below.)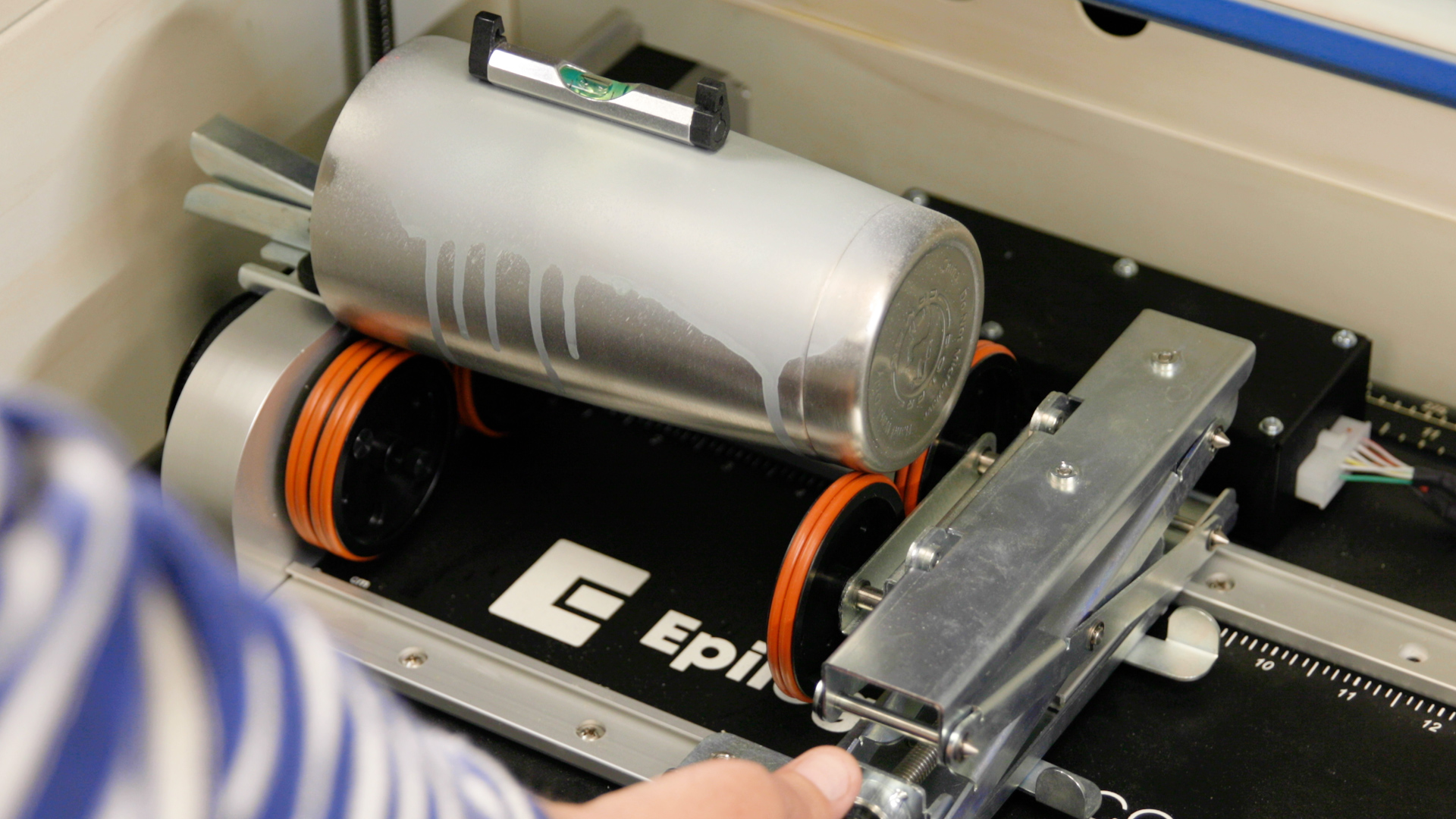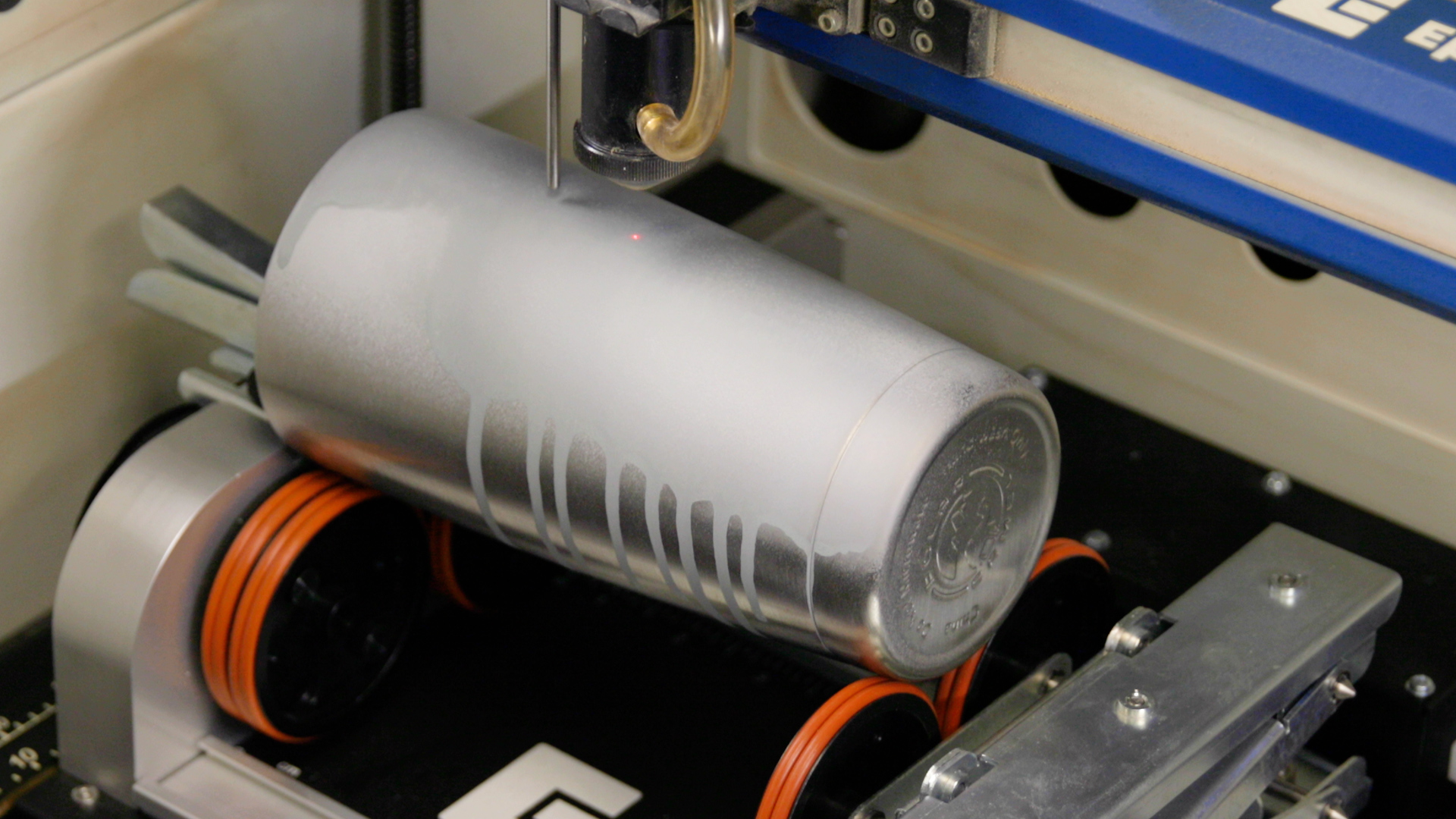 Determine your Parameters
In the Epilog Laser Dashboard select the recommended settings for engraving stainless steel. Or, you can consult your owner's manual for recommended engraving/cutting settings for your machine and wattage. Enter your settings within the dashboard, and send the job to the laser.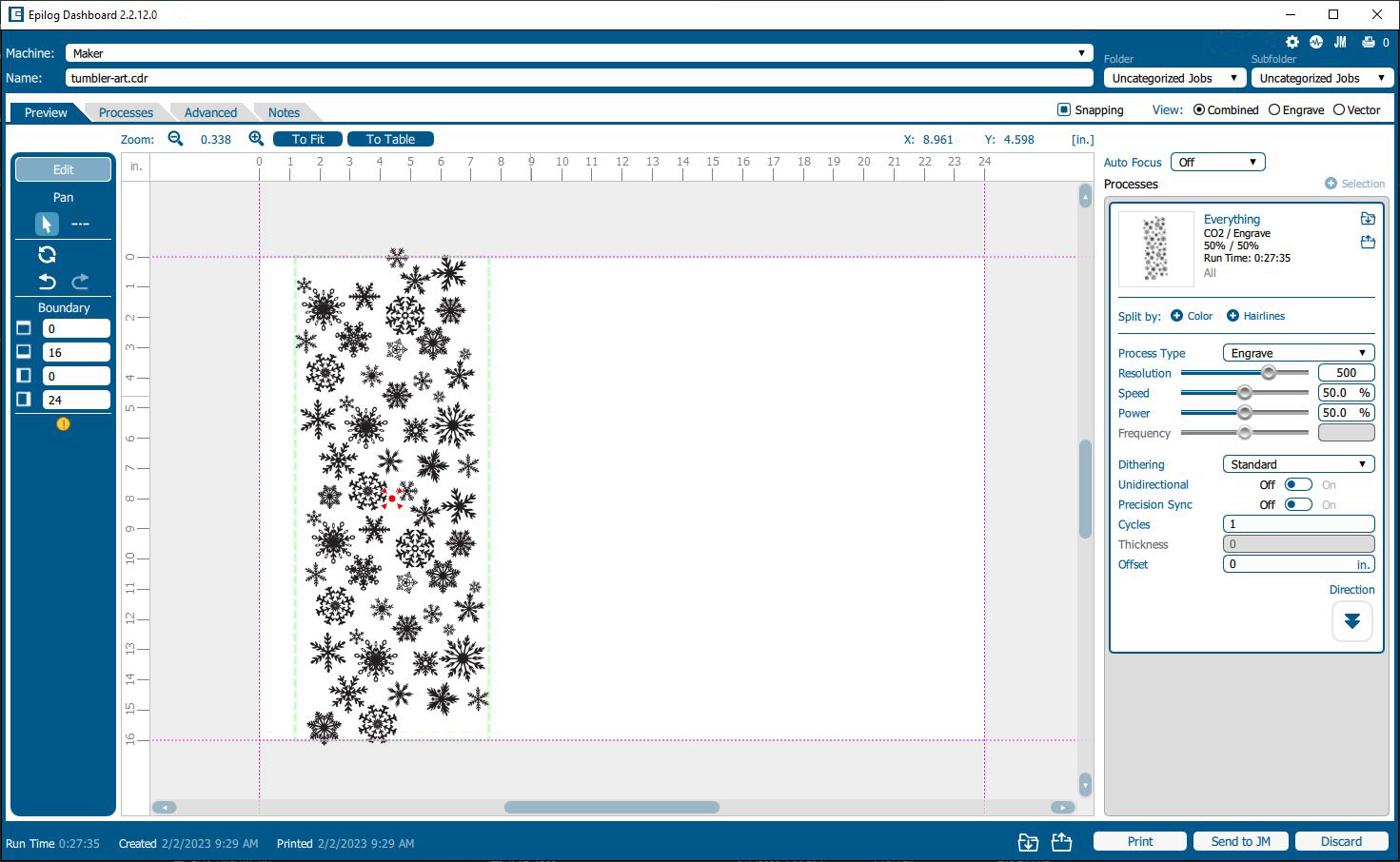 Send the job at the laser
Send the job to the laser with the correct parameters for your machine wattage and let the laser do the rest!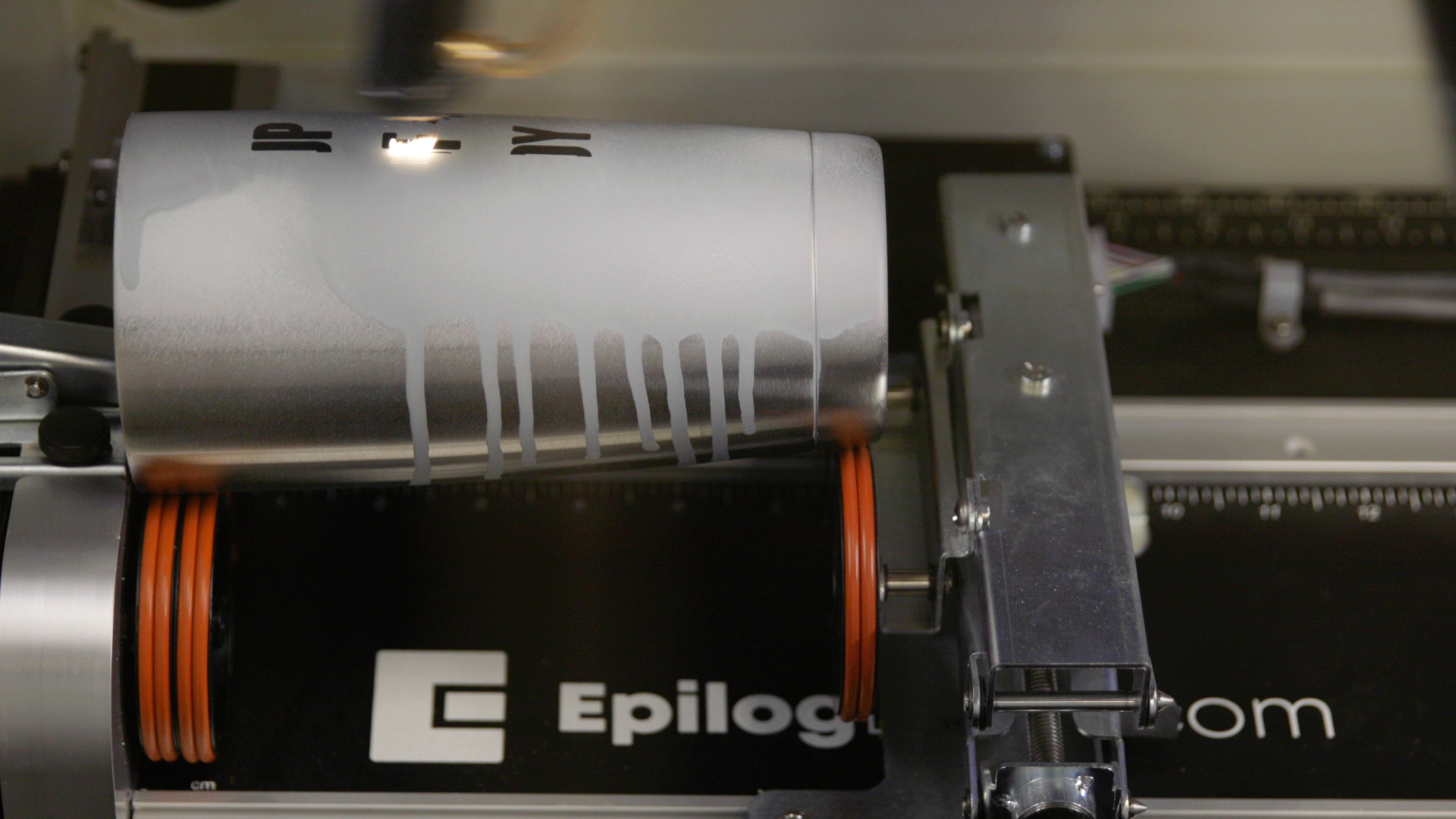 Rinse off the tumblers
Once your graphic is finished engraving, rinse off the marking compound with water and you are ready to use or gift your new custom steel tumblers!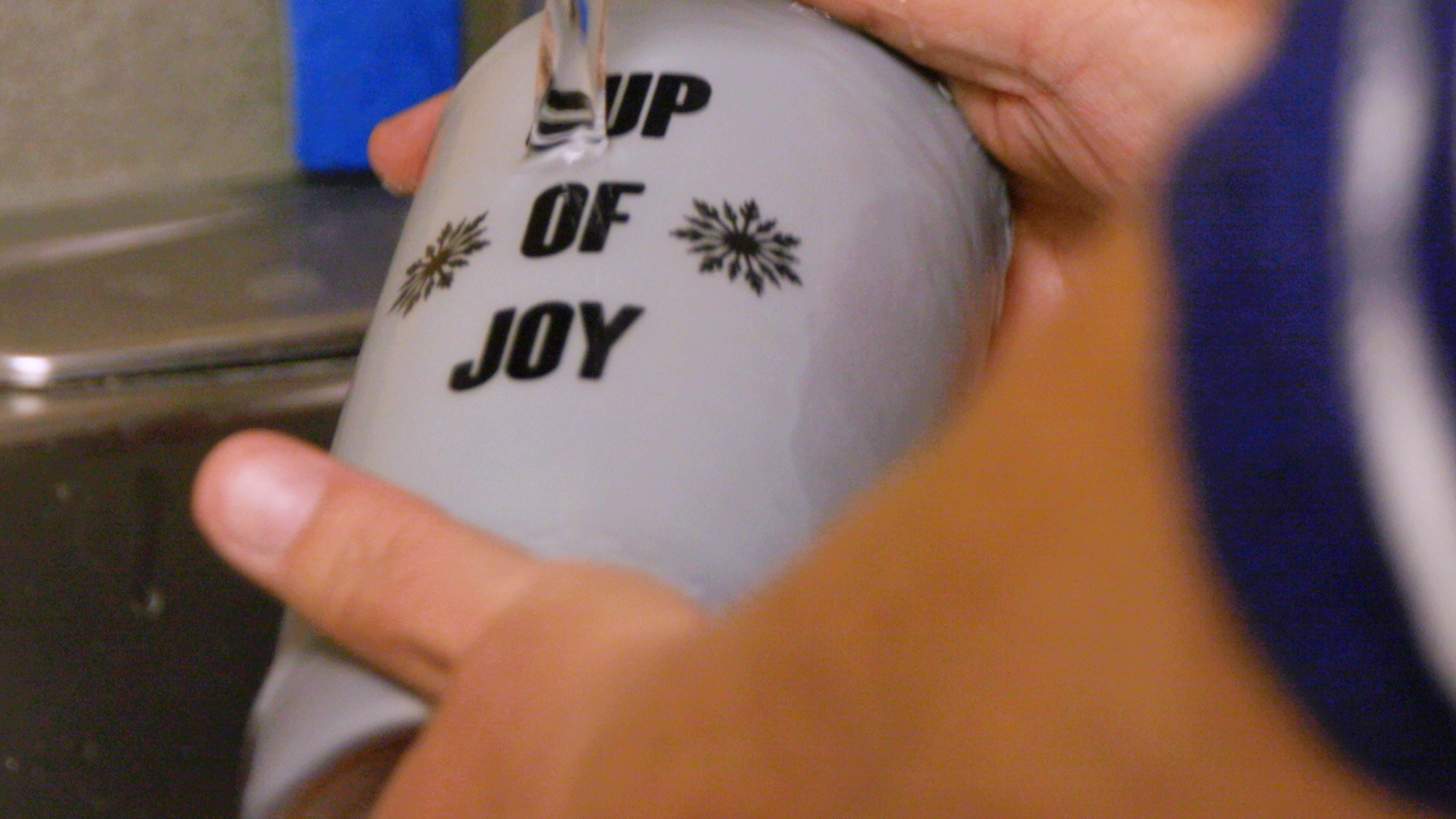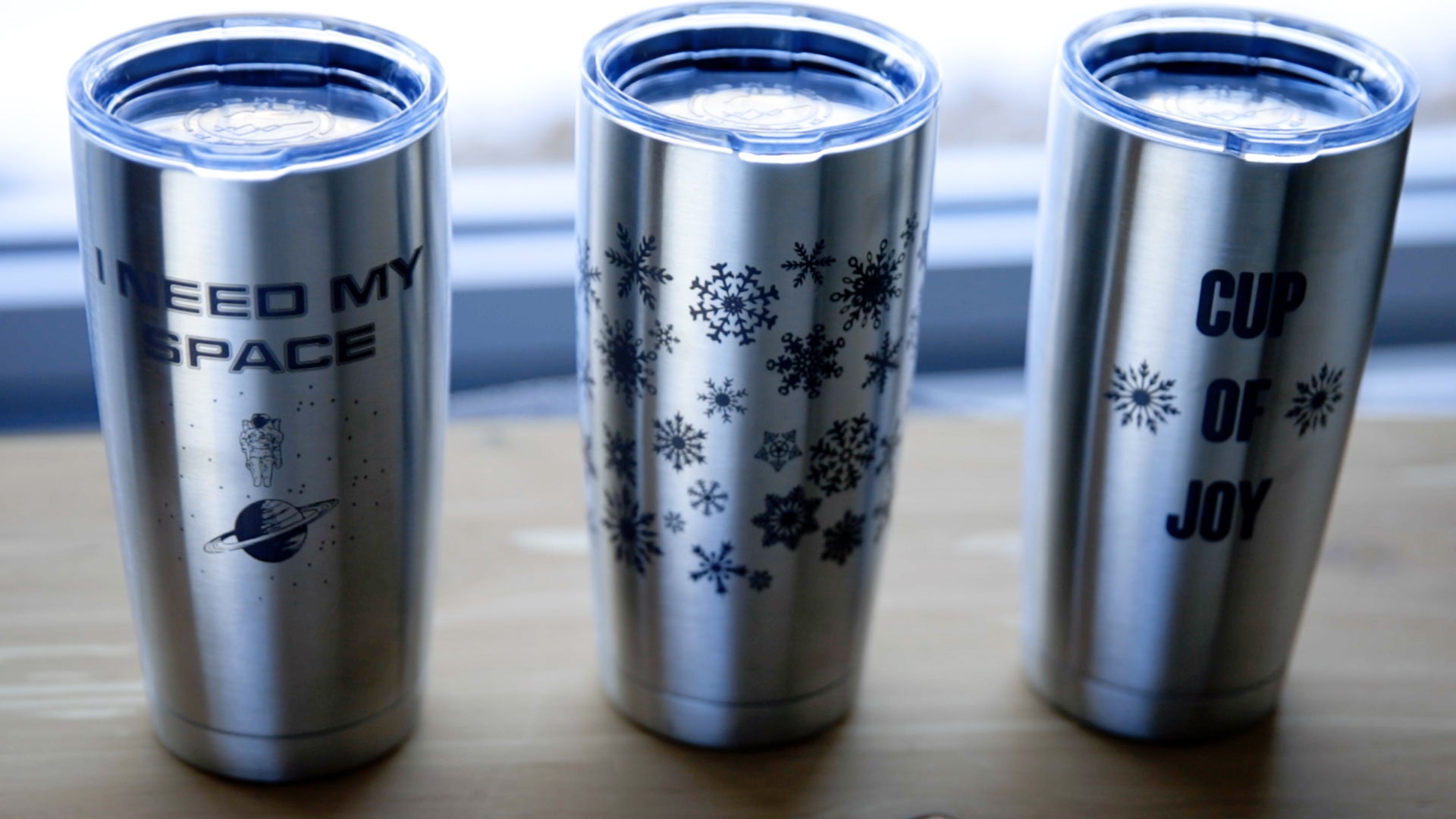 Where can you sell laser engraved stainless steel tumblers?
Large corporate orders
Team appreciation gifts
Family reunions
Wedding gifts
Housewarming gifts
Host/hostess gifts
Specialty gift stores