Sample Club
Laser Engraving Metal Flasks
Metal
Introduction
– Laser Engraving Metal Flasks
Great for groomsman gifts, college reunion keepsakes, distillery swag, and much more, these matte coated flasks engrave beautifully! Here we'll walk you through the steps of using the laser to ablate the dark coating and reveal shiny stainless steel beneath. These sleek flasks are an ideal gift for a variety of occasions and events and will make a great addition to your product line!
Project Settings
Fusion Pro 24 80 watt
Prepare the Artwork
Start by customizing your artwork as necessary. Because there is a slight curve to the flasks, it's best to size your artwork so that it remains in the center of the piece. This will ensure the laser doesn't go out of focus on either side when engraving.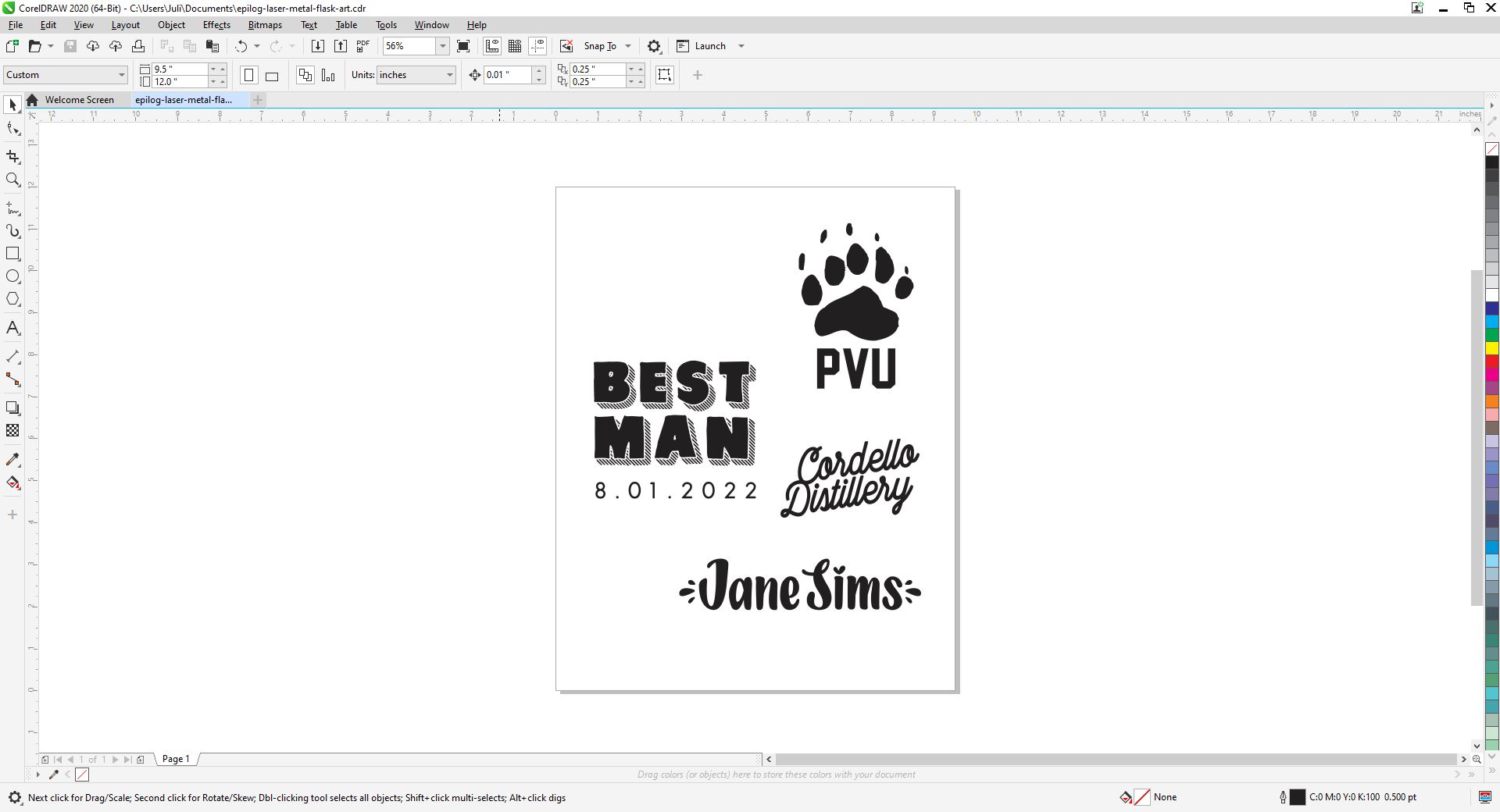 Determine your Parameters
Test different speed/power/frequency settings for your flasks. Generally, you will not need an excessive amount of power to remove the coating. We used 100% speed, 40% power, and 500 DPI on an 80-watt Fusion Pro 24.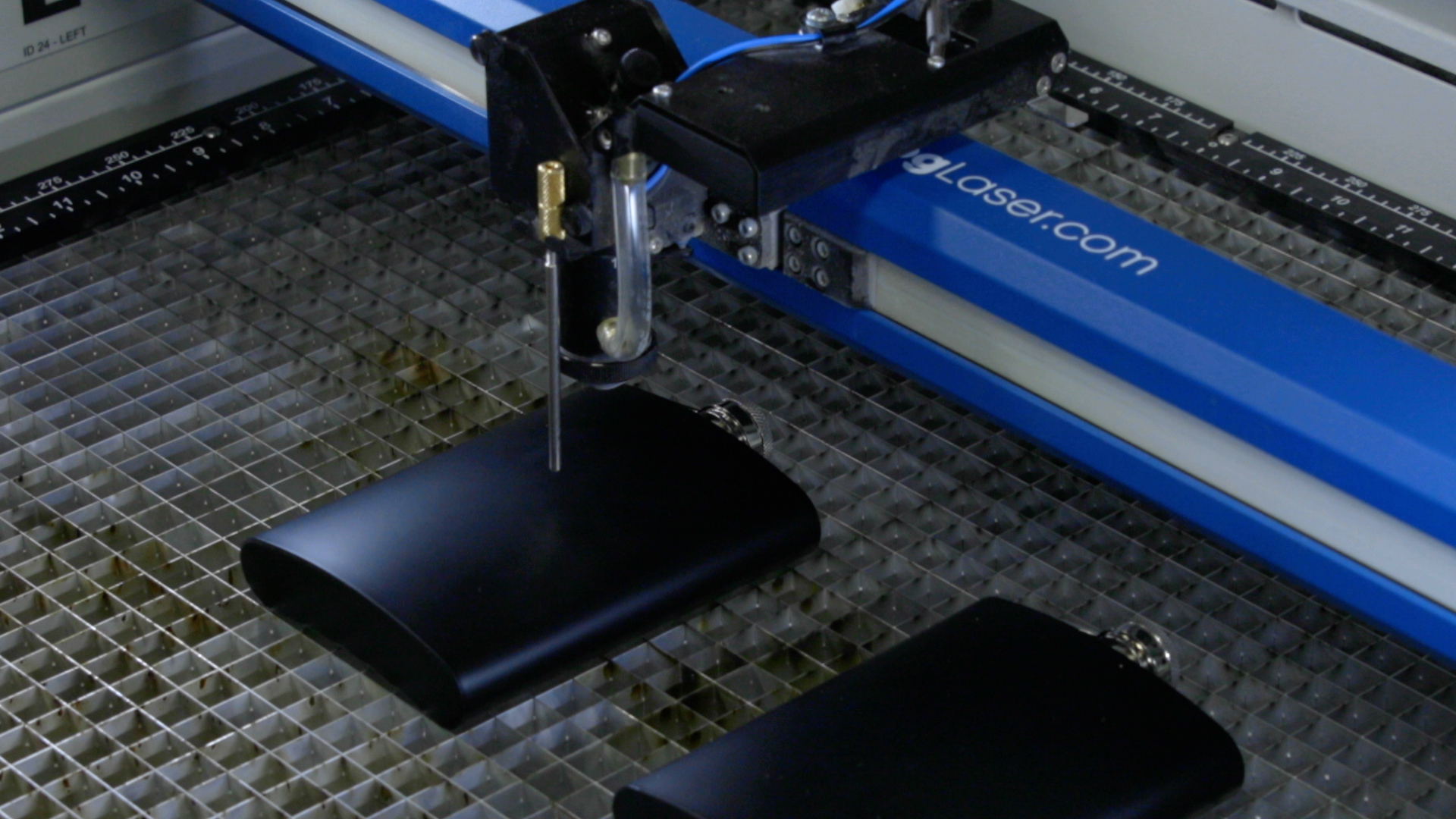 Prepare your Material
Place your flasks on the laser bed, focus the table, close the lid and run the job.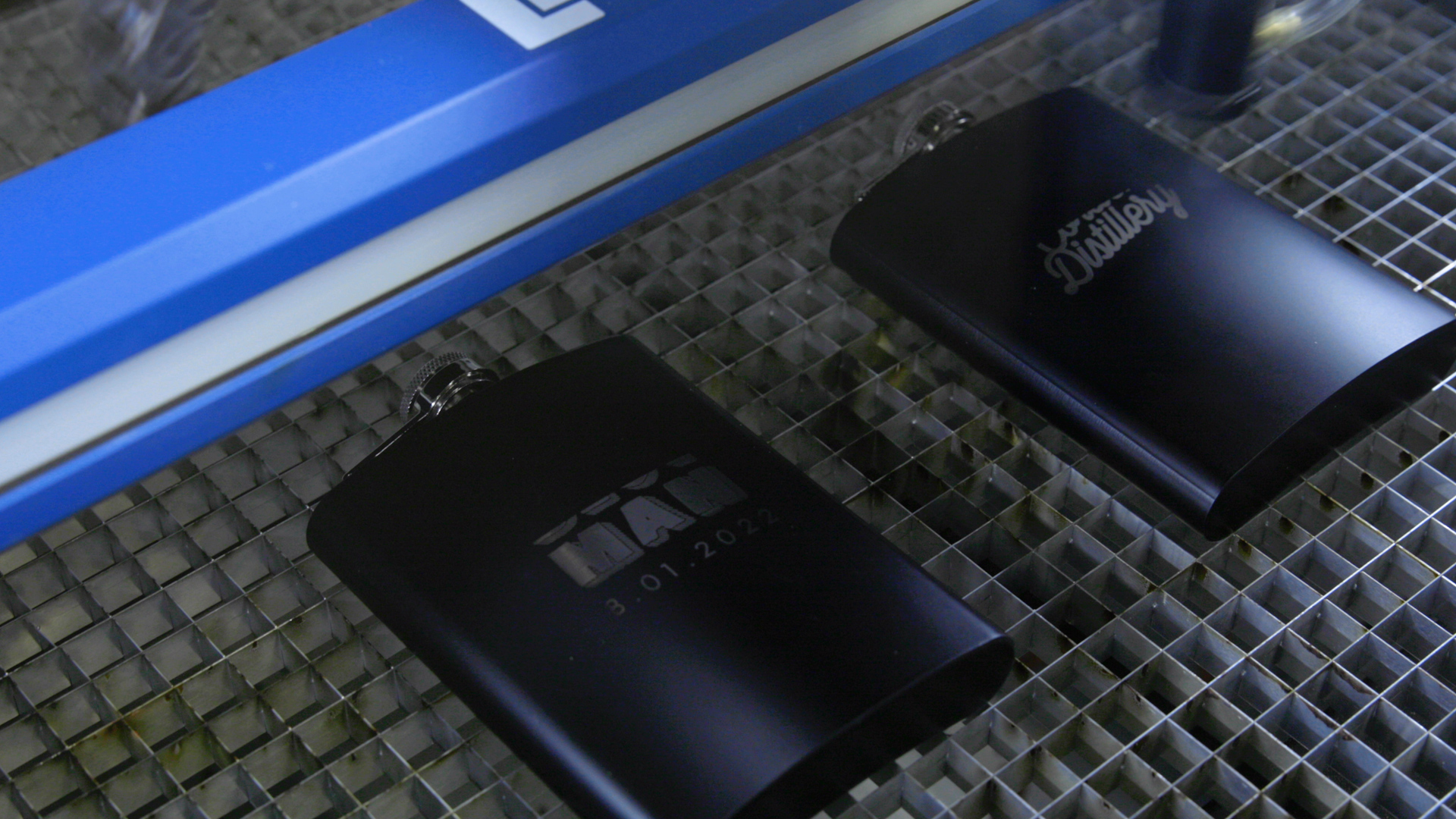 Clean
After the job is done, wipe any leftover residue from the surface of the flasks using a cleaning solution, and then rinse them off with water. For this project we used Blu from Enduramark.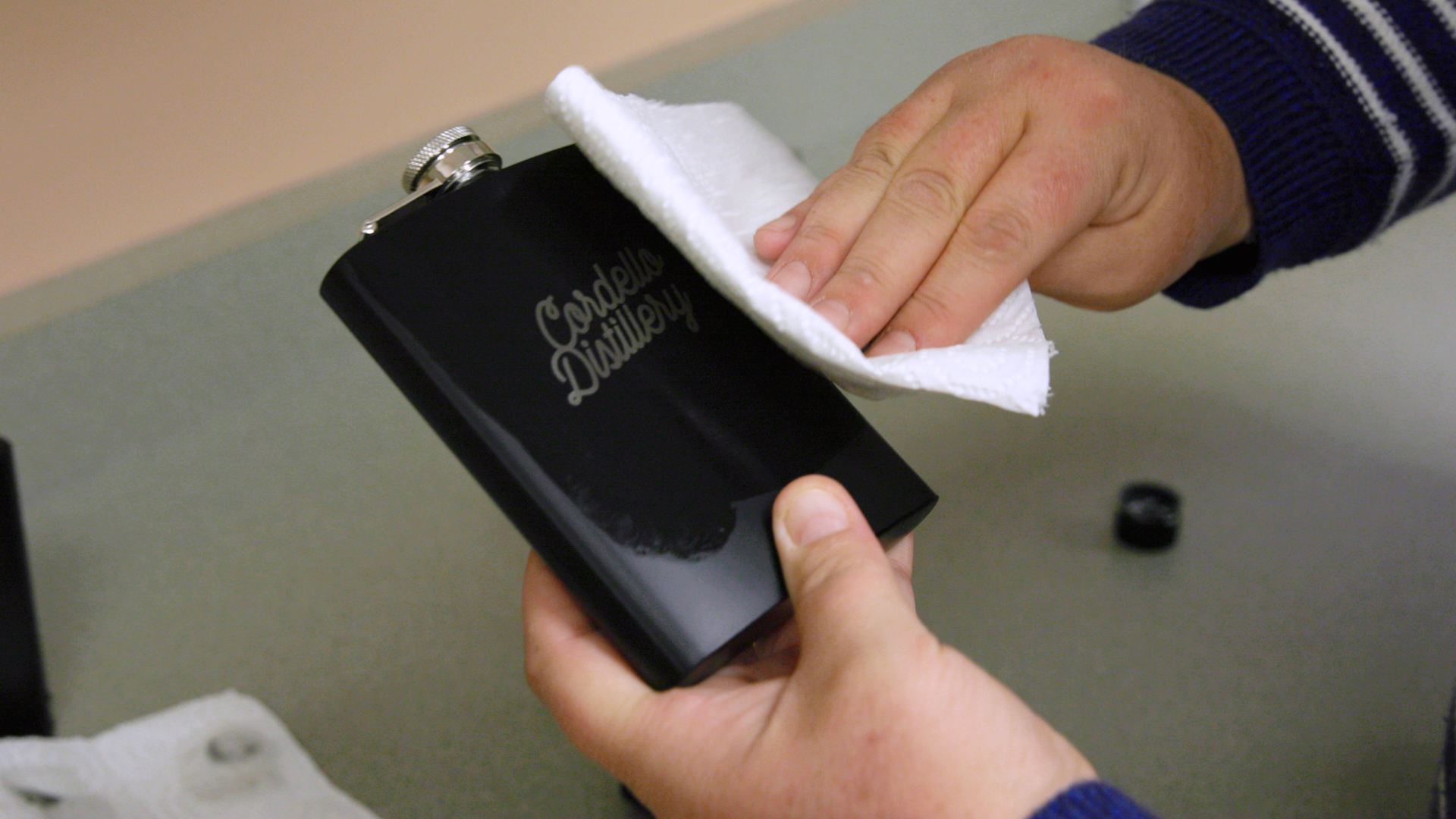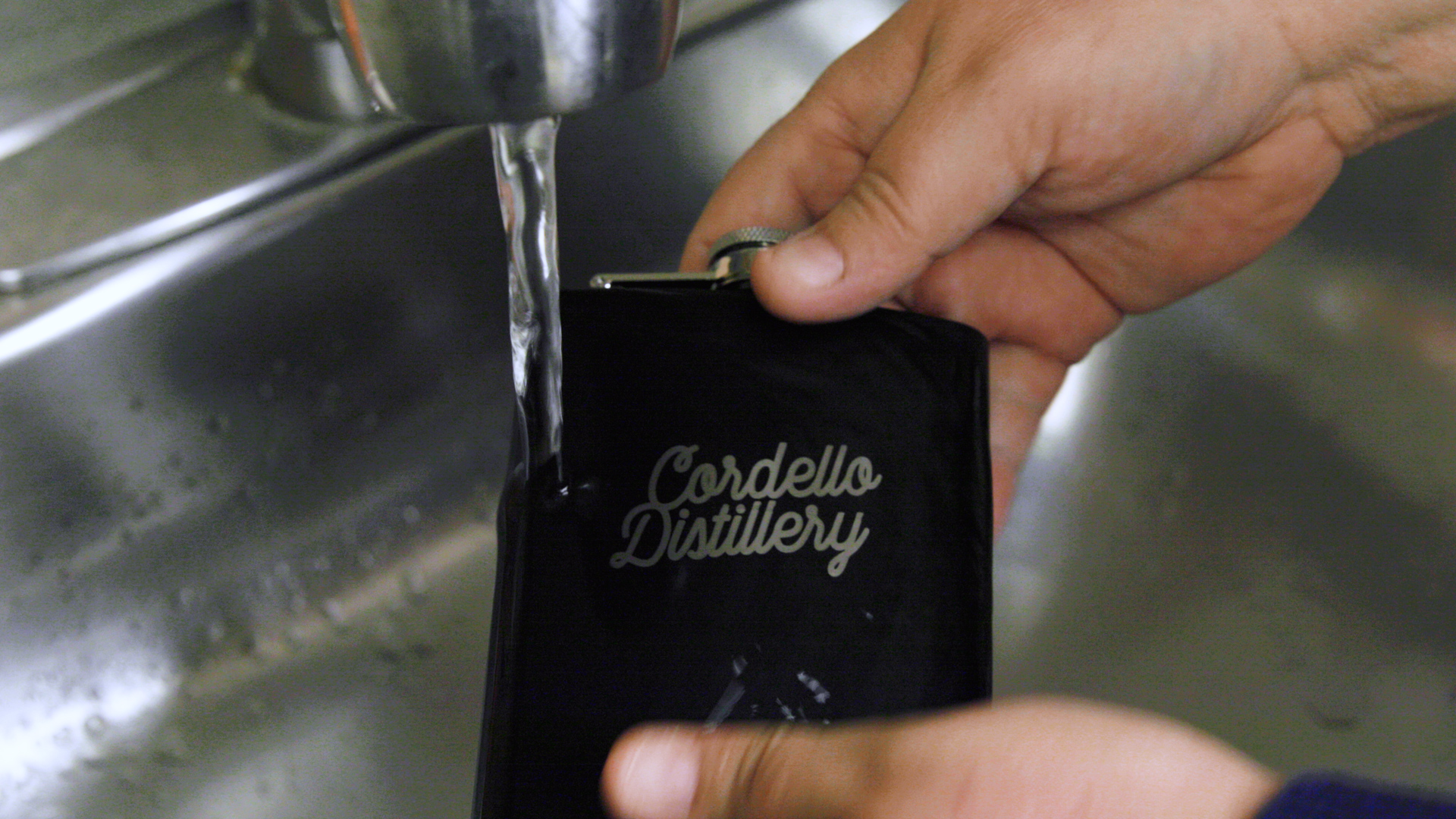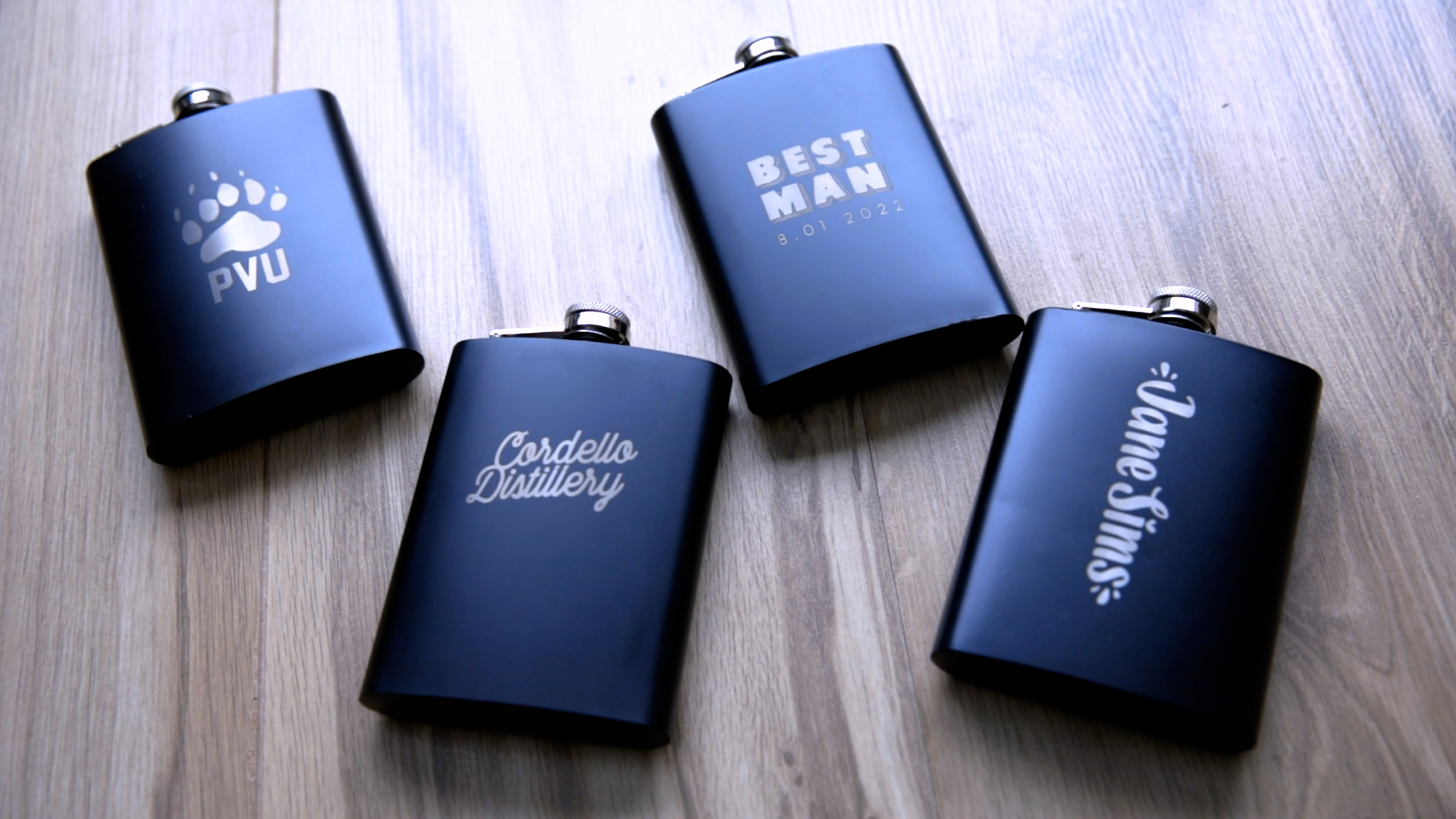 Where can you sell laser engraved metal flasks?
Online outlets
Distilleries
Craft spirit stores