Sample Club
Engraving on Pumpkins
Holidays
Introduction
– Engraving on Pumpkins
Due to its thick shell and high water content, cutting entirely through a pumpkin may not be the best application for a laser; however, engraving it is definitely doable (and super popular!)
Here we'll walk you through the steps of creating your own custom jack-o-lantern, complete with ghoulish laser-engraved designs!
Project Settings
Fusion M2 40 120w
Direction
4" Lens, 3 Passes
Prepare the Artwork
Download the engraving files and adjust the artwork accordingly.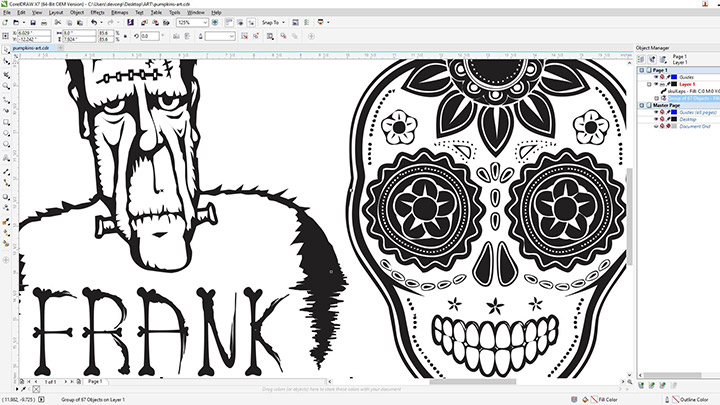 Once you have modified the artwork to your liking, it's time to engrave. Start by locating the flattest area available on your pumpkin. Manually focus your laser between the highest and lowest points on your designated engraving area. You'll want the laser to stay as focused as possible, so you may need to scale down your design to fit within a smaller area. We utilized the 4-inch lens to cover a larger area on our pumpkins. Use whatever materials you have on hand (modeling clay, wood blocks, etc.) to prop you pumpkin up in the laser so that it does not roll around during the engraving. We used a few pen jigs.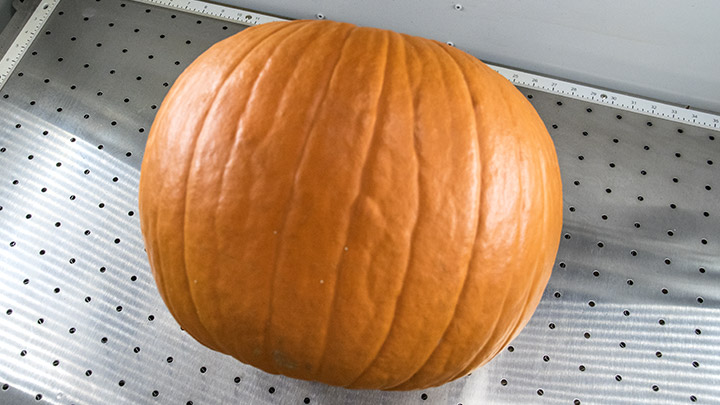 Send to the Laser
Manually focus the laser to the center point of your engraving. Next, run the vector outline (remember to have the red dot pointer on and leave the lid open) to ensure your placement is where you want. Once you're satisfied, send the job to the laser and press go!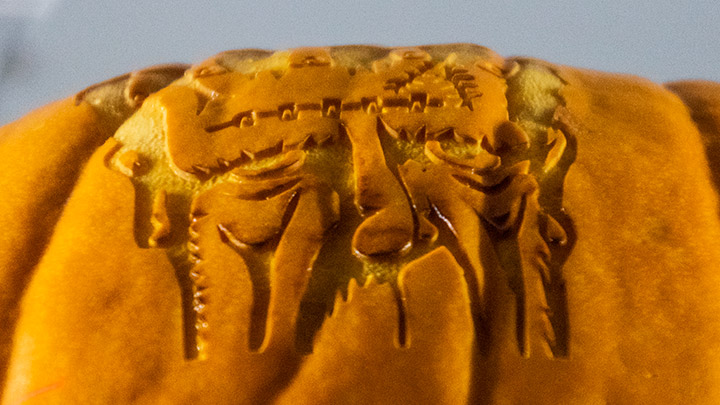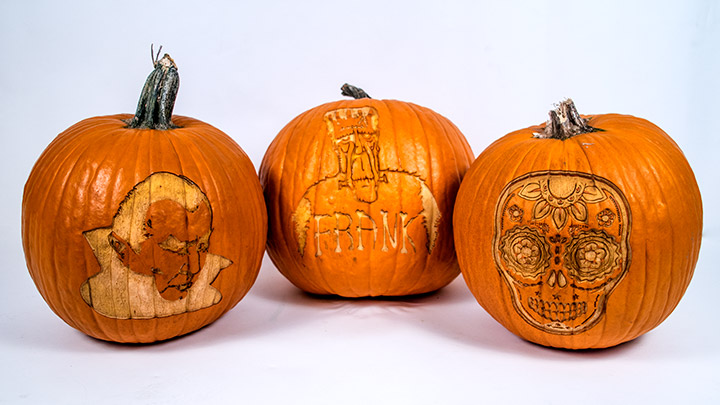 Where can you sell custom pumpkins?
Corporate Halloween events
Local fall festivals
School activities/autumn events