Sample Club
Laser Engraving Holiday Wine Glasses
Glass, Holidays
Introduction
– Laser Engraving Holiday Wine Glasses
Laser engraving wine glasses is a fantastic application for your Epilog system. Using Epilog's rotary attachment you can quickly and easily produce a sleek and frosted look on all kinds of glassware. Read on to learn our technique and how you can add laser engraving wine glasses to your list of customization services!
Ideal for vineyards/wine tasting rooms, bars and restaurants, weddings, or other special occasions, laser engraved wine glasses are great sellers!
Project Settings
Helix 50w
Prepare the Artwork
Download the design files and modify them to your liking.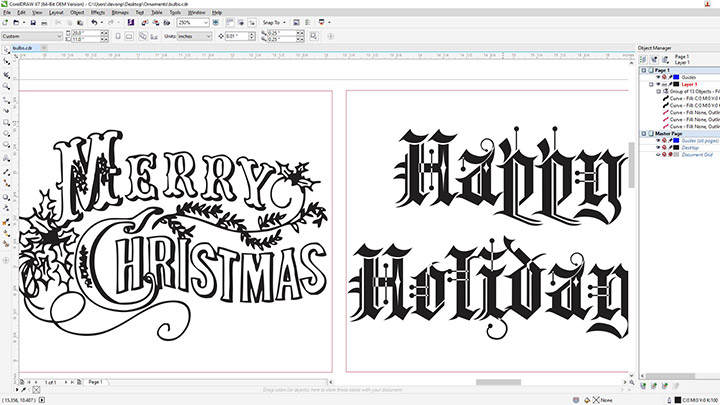 To insert the rotary, lower your engraving table, remove the vector or engraving table, and power off your machine. Plug in your rotary attachment and then restart the laser. The laser head will relocate to a new home position for the rotary. Place the wine glass on the rotary and ensure it is level before engraving. If you'd like, apply a thin layer of dish washing detergent to the piece. Some operators use this technique to dissipate the heat from the laser, and others do not. It is simply a matter of preference.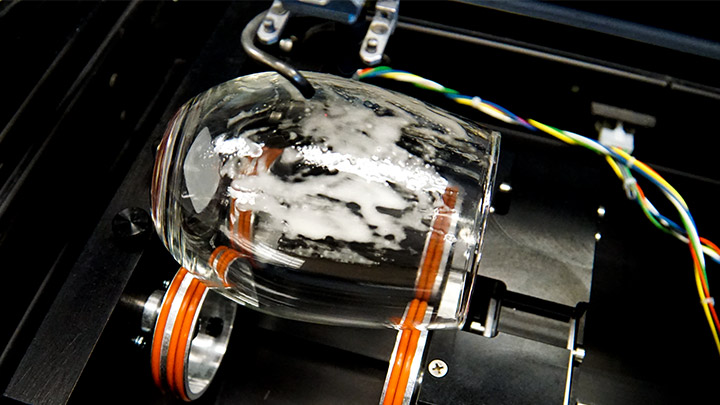 Send to the Laser
Now it's time to engrave – enter your speed and power settings in the Laser Dashboard and send the job to the laser. Press GO and you're on your way to a beautiful set of engraved wine glasses!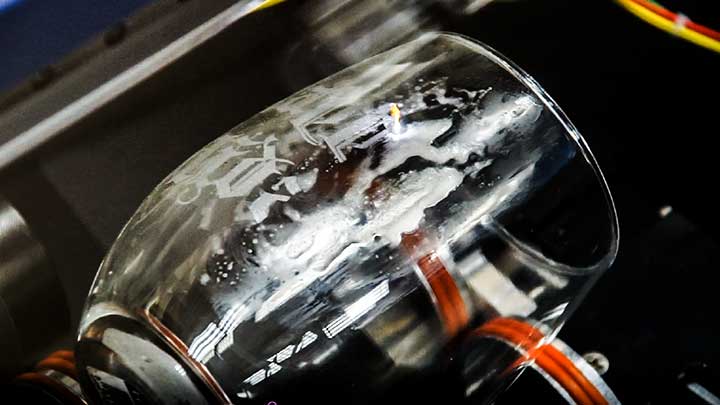 Enjoy!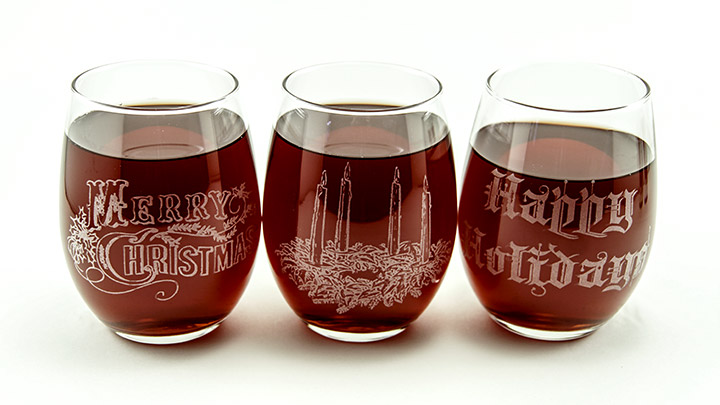 Where can you sell engraved wine glasses?
Vineyards
Bars/restaurants
Weddings
Special events