Sample Club
Create a Wedding Guestbook Shadow Box with your Laser
Wood
Introduction
– Create a Wedding Guestbook Shadow Box with your Laser
These dimensional wedding guestbook shadow boxes are a fun and creative alternative to traditional paper guestbooks, and they're quickly becoming a popular choice for weddings.
This crafty idea includes laser cut wooden hearts that guests can write their names and/or well wishes on. The best part is that this treasured keepsake can be displayed by the bride and groom for years to come! Read on to learn how you can create your own laser cut wedding guestbook shadow box.
Project Settings
Fusion M2 40 120w
Speed
10%
Power
100%
Frequency
10
Prepare the Artwork
Download the design files and customize for your happy couple. Change the shape of the hearts as necessary.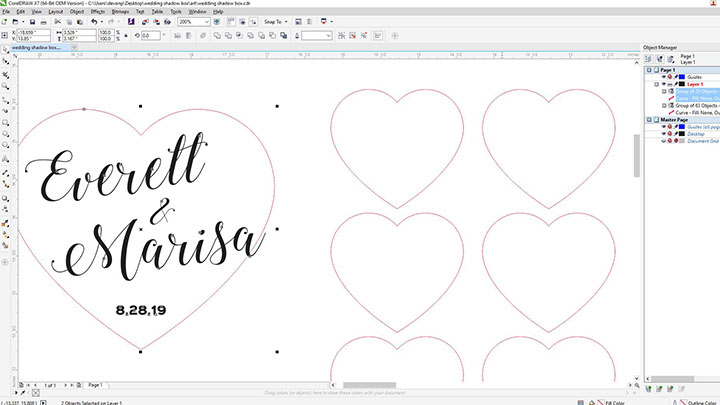 Send to the Laser
Insert the wood sheet into the laser and send the job.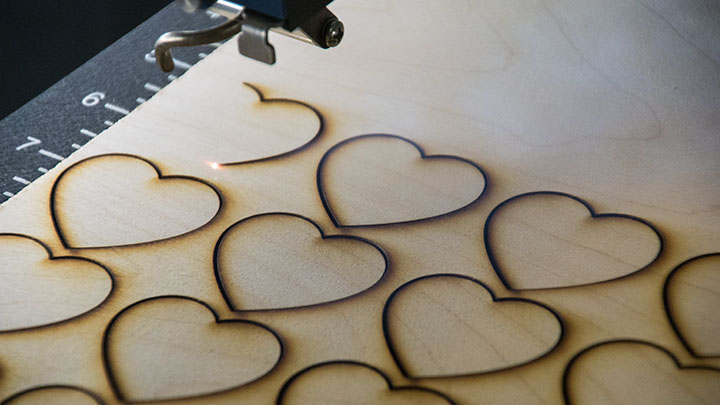 Assembly
To reduce the width of the shadow box, we added 4 scrap cork pieces to each corner. We then measured and laser cut scrap wood to size (pictured below) and placed it on top. You can use any scrap material you may have on hand to reduce the width – wood, acrylic, etc.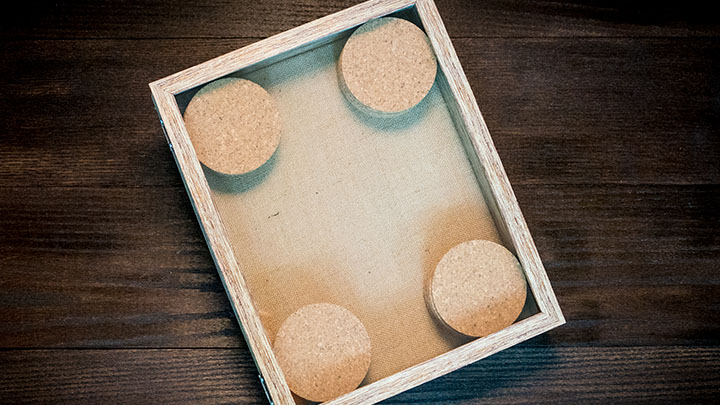 After engraving and cutting the pieces, have your guests sign a heart and place into the box. If the positioning of the pieces is important, we suggest applying small amounts of wood glue to the back of each heart.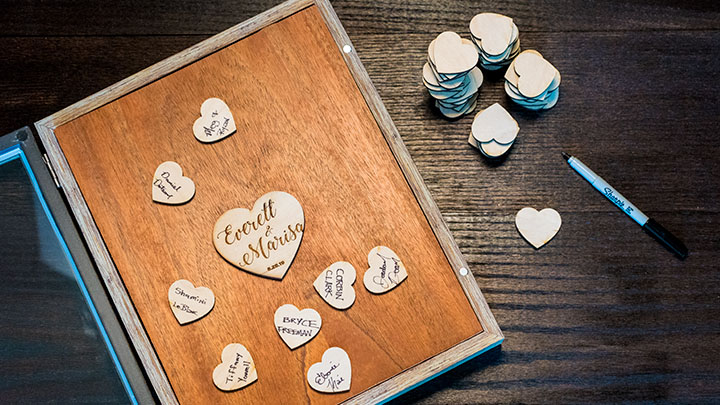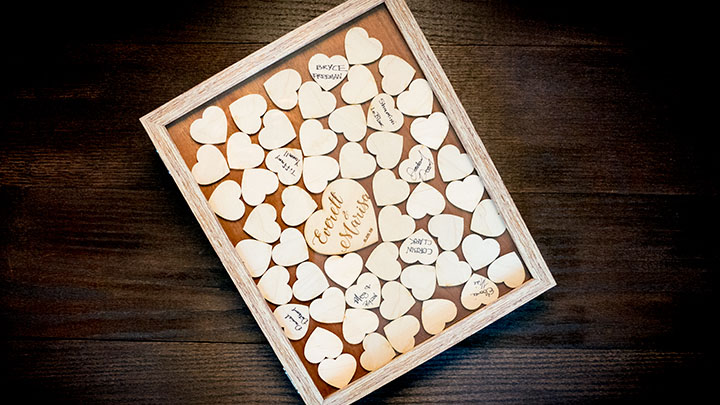 What types of occasions would feature guestbook shadow boxes?
Weddings
Baby showers
Anniversary parties & other special events