Sample Club
Laser Engraving Garden Markers
Wood
Introduction
– Laser Engraving Garden Markers
Gardening is a popular activity for many, and as warmer months roll around it's always exciting to see seedlings sprouting and flowers blooming. But how do you remember what you planted and where you planted it? Plastic garden markers that come with plants and herbs are often small, difficult to read, and very flimsy. Engraving garden markers – like these sturdy wooden spoons – is a great alternative to traditional plant markers.
Whether you go with acrylic, wood, or other hearty material, laser engraving garden markers allows you to add pop and personality to any garden!
Keep reading to access the design files, machine model and laser parameters we used for laser engraving garden markers!
Project Settings
Fusion M2 40 120w
Prepare the Artwork
Download the graphics above and import it into your graphic software. Make adjustments as necessary.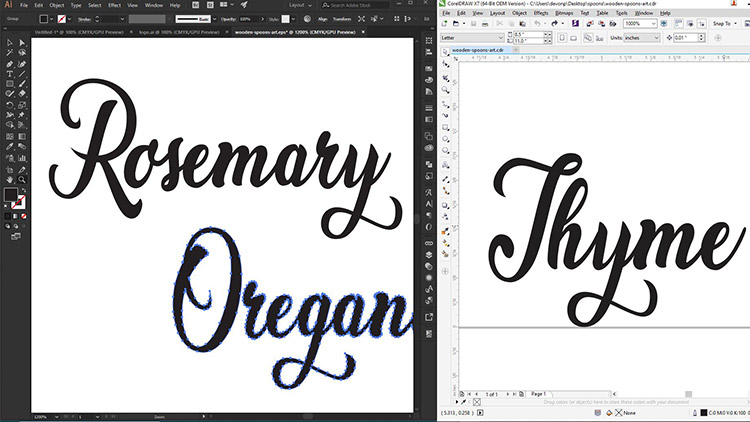 Send to the Laser
Send the job to the laser with the correct parameters for your machine wattage.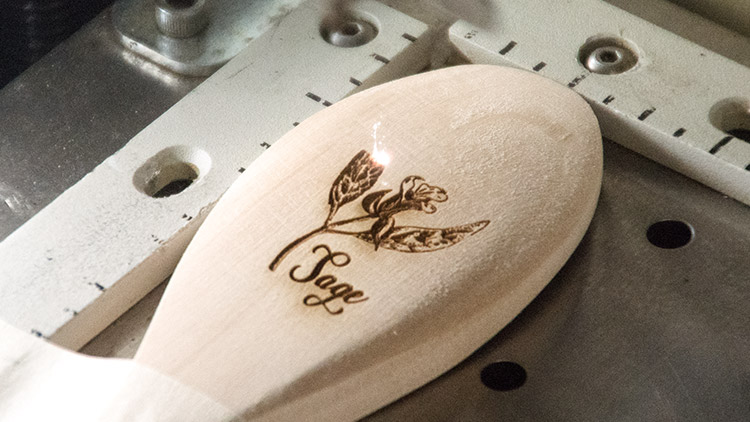 Add Finishing Touches
Wash off residue and coat with polyurethane once dry.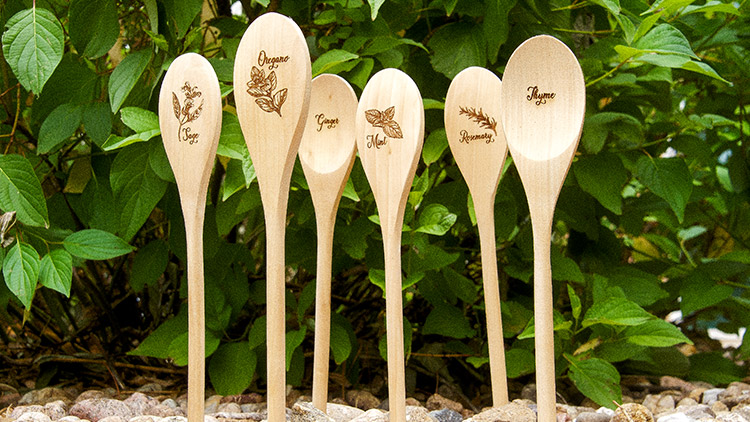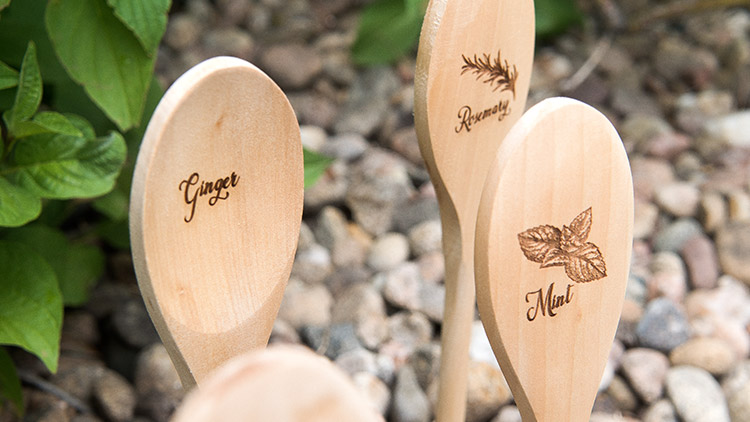 Where can you sell laser engraved garden markers?
Home/garden stores
Specialty gift shops
As personalized housewarming gifts