Sample Club
Laser Engraving Wine Toppers
Wood
Introduction
– Laser Engraving Wine Toppers
This laser engraving project features two items – fun and festive customized wine toppers, along with a sleek jig to hold them in place while in engraving. Jigs are wonderfully versatile tools than can be created with just about any scrap material in your shop and are completely reusable. These wine toppers make an ideal bridal shower and/or wedding favor, distillery swag, or house warming gift! Read on to learn more about these two laser engraving projects!
Project Settings
Fusion Pro 24 80 watt
Speed
12%
Power
100%
Frequency
100%
Prepare the Artwork
Modify your artwork as necessary. You can use our graphics for samples or create your own personalized messaging.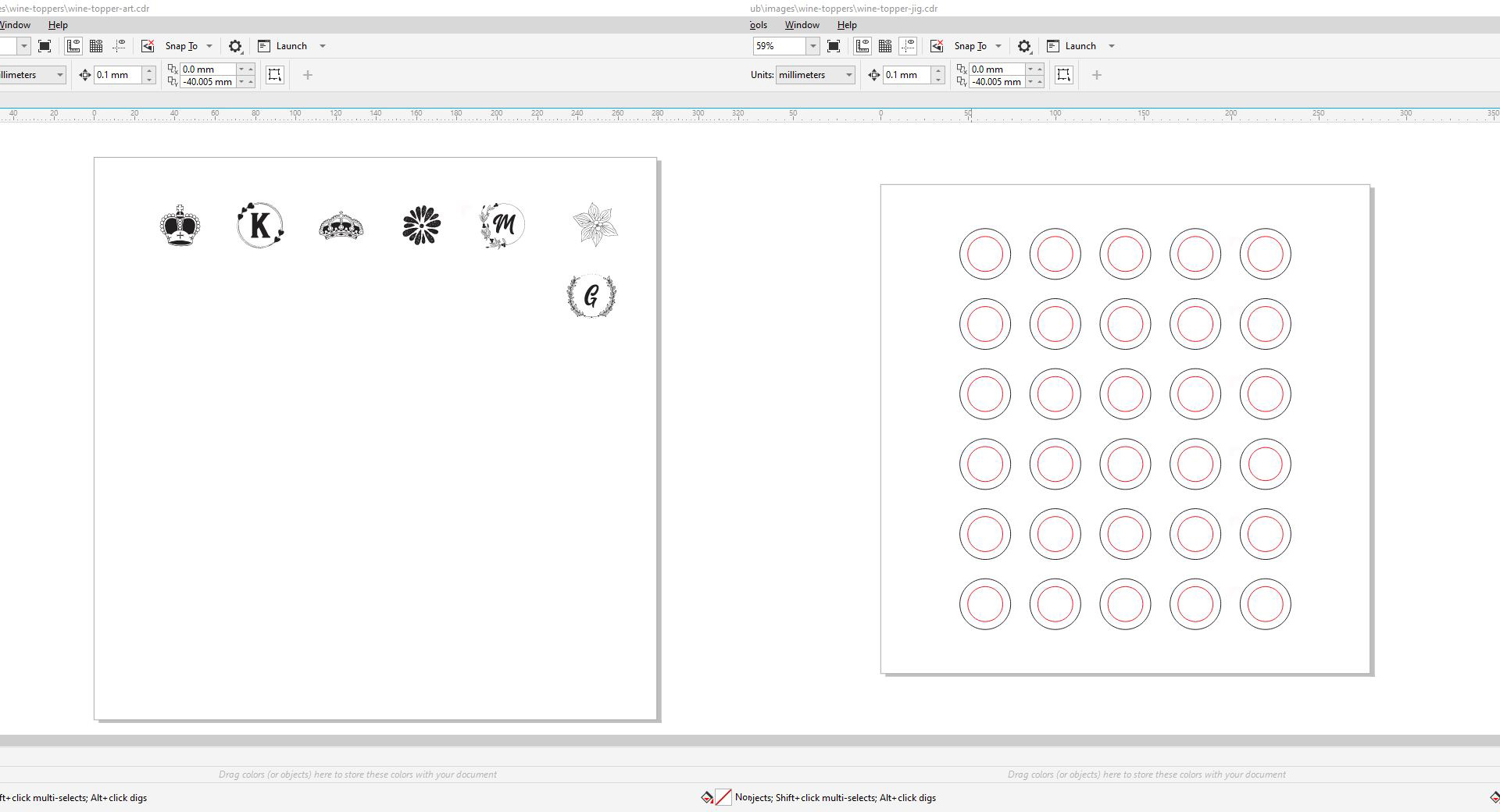 Cut a Jig
Using scrap material, place it on the pin table to cut a jig for the wine toppers. Make sure your material is focused using the manual focus gauge. You might consider cutting only one or two holes to start to make sure your settings are correct. Once proper settings are determined, send the entire job to the laser.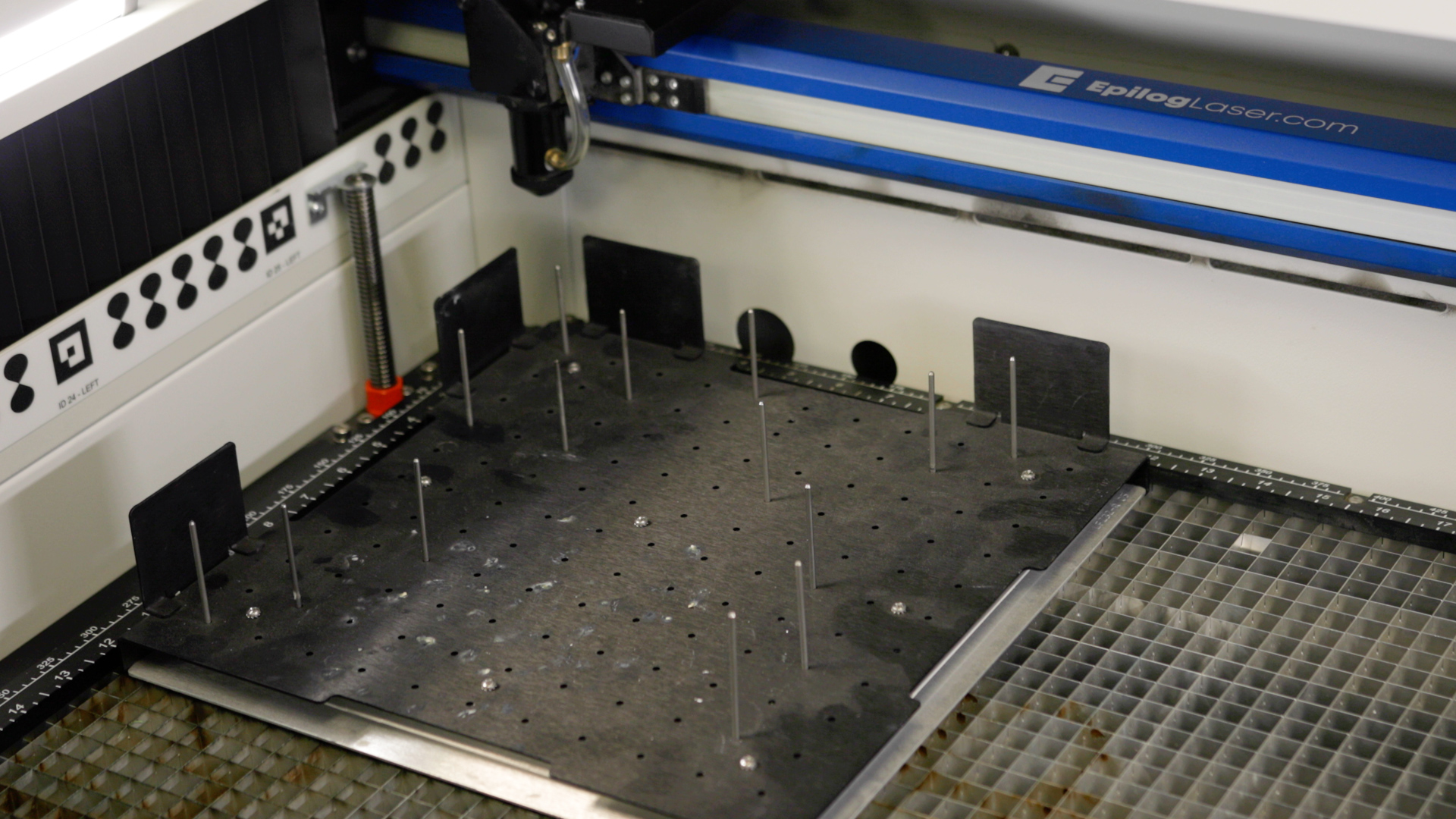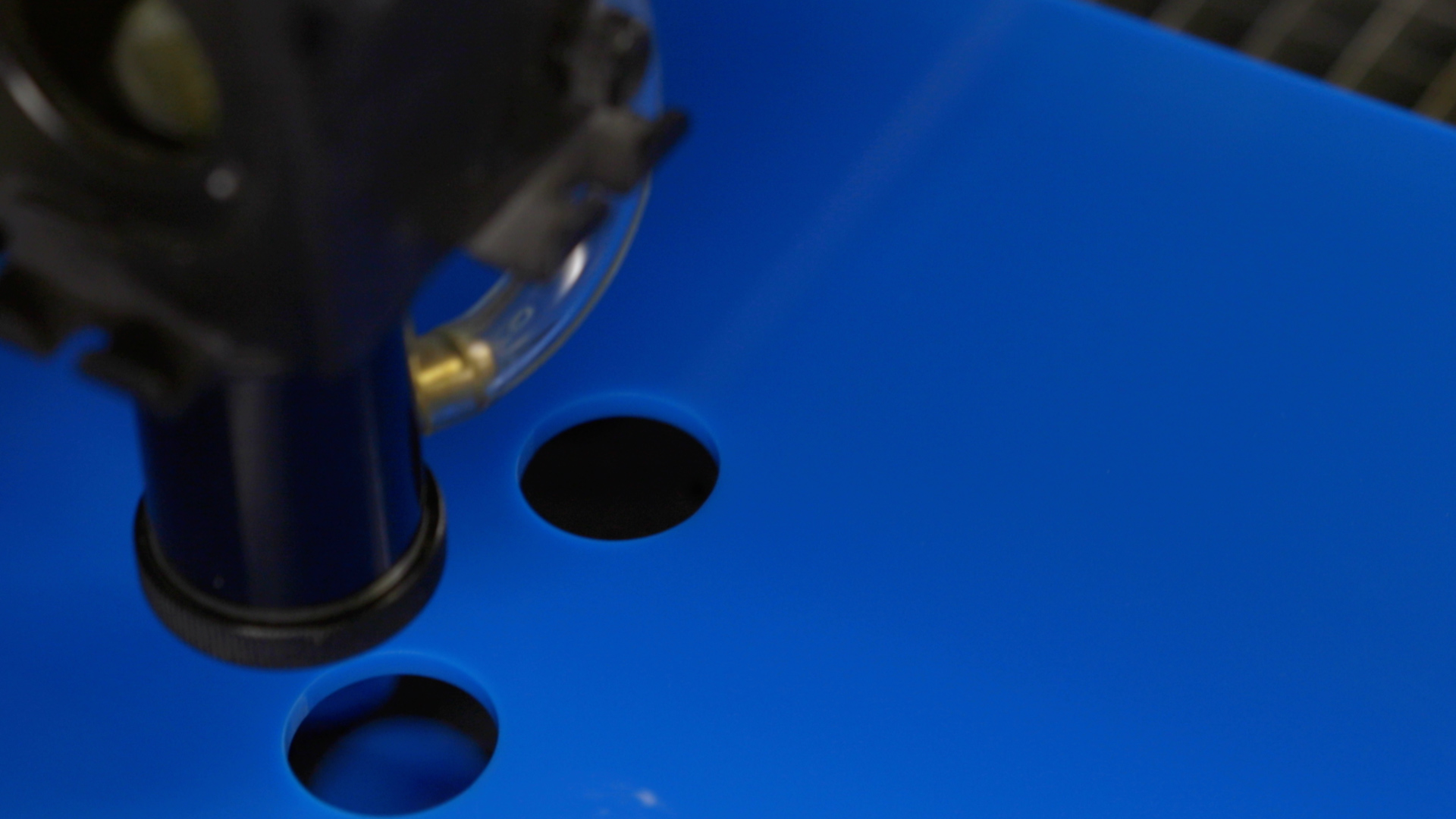 Place Wine Toppers Into Jig
Arrange the wine toppers in the jig and focus the table. If you're using a Fusion Edge or Fusion Pro Laser, use the IRIS Camera System to ensure your artwork is accurately placed. If you don't have this feature, you can always draw a vector box around the graphic and send only the vector job to the laser with the red dot pointer activated. As the red dot pointer travels across the jig, you'll see exactly where each graphic will go and can adjust accordingly.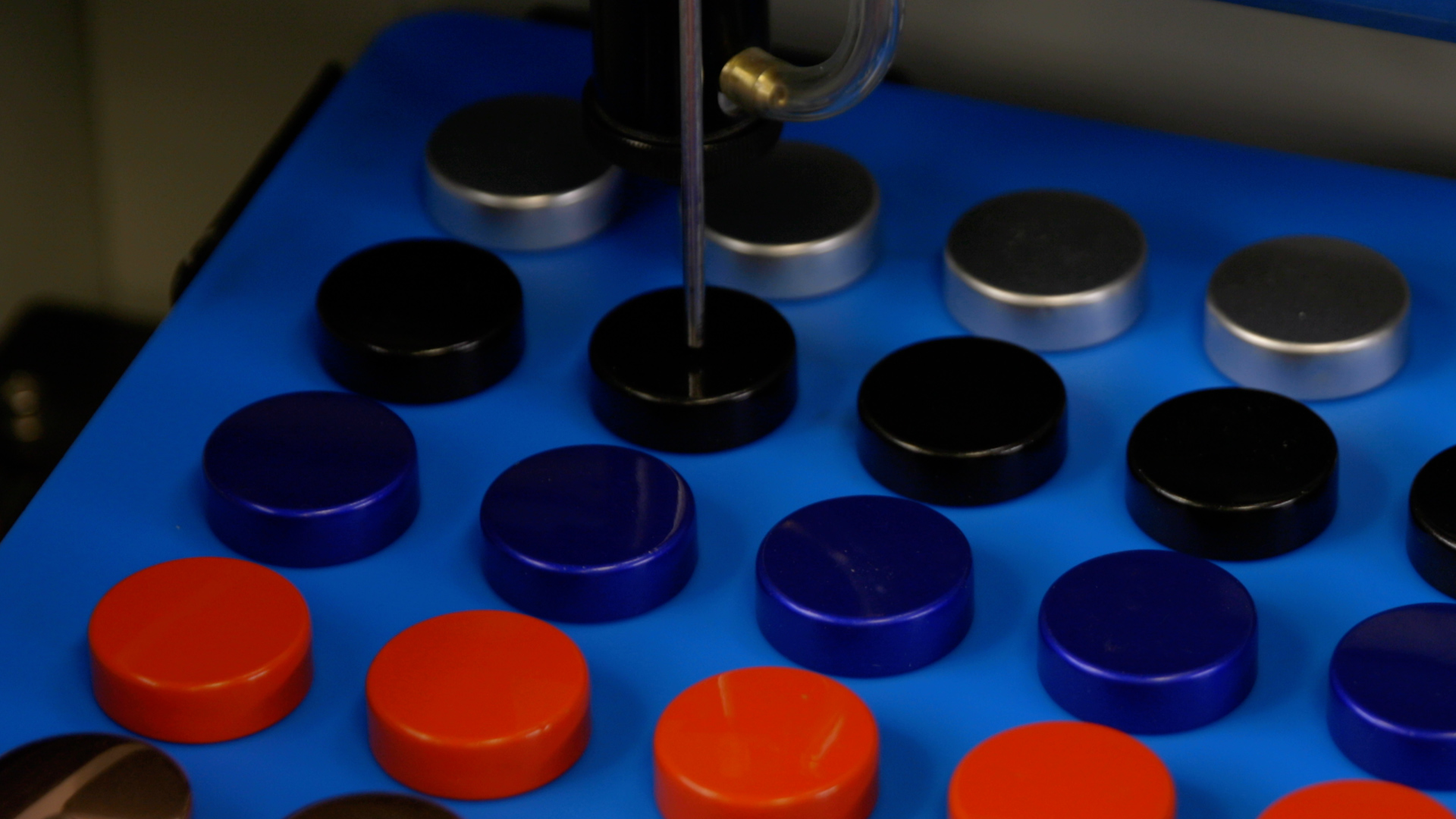 Determine Parameters
Consult your owner's manual for recommended engraving/cutting settings for your machine and wattage. Enter your settings within the dashboard, focus the laser manually, and send the job to the laser. At the machine, select the job and press go.
NOTE: We observed the silver wine toppers only resulted in a faint engraving, whereas the rest produced a better contrast. If you elect to purchase the same toppers, you might consider engraving the silver ones separately at a lower speed, or masking them with tape and then color-filling with paint after engraving.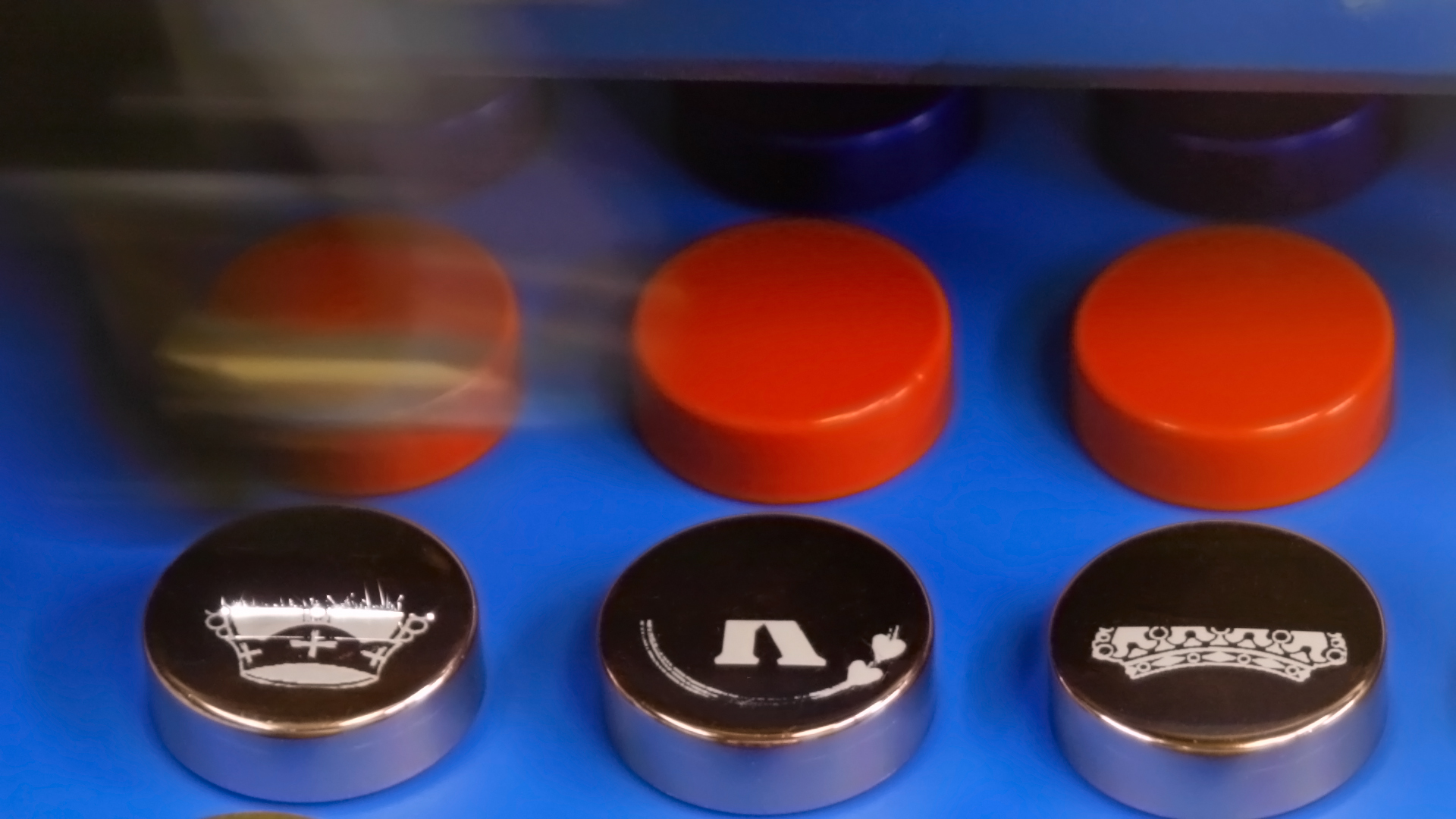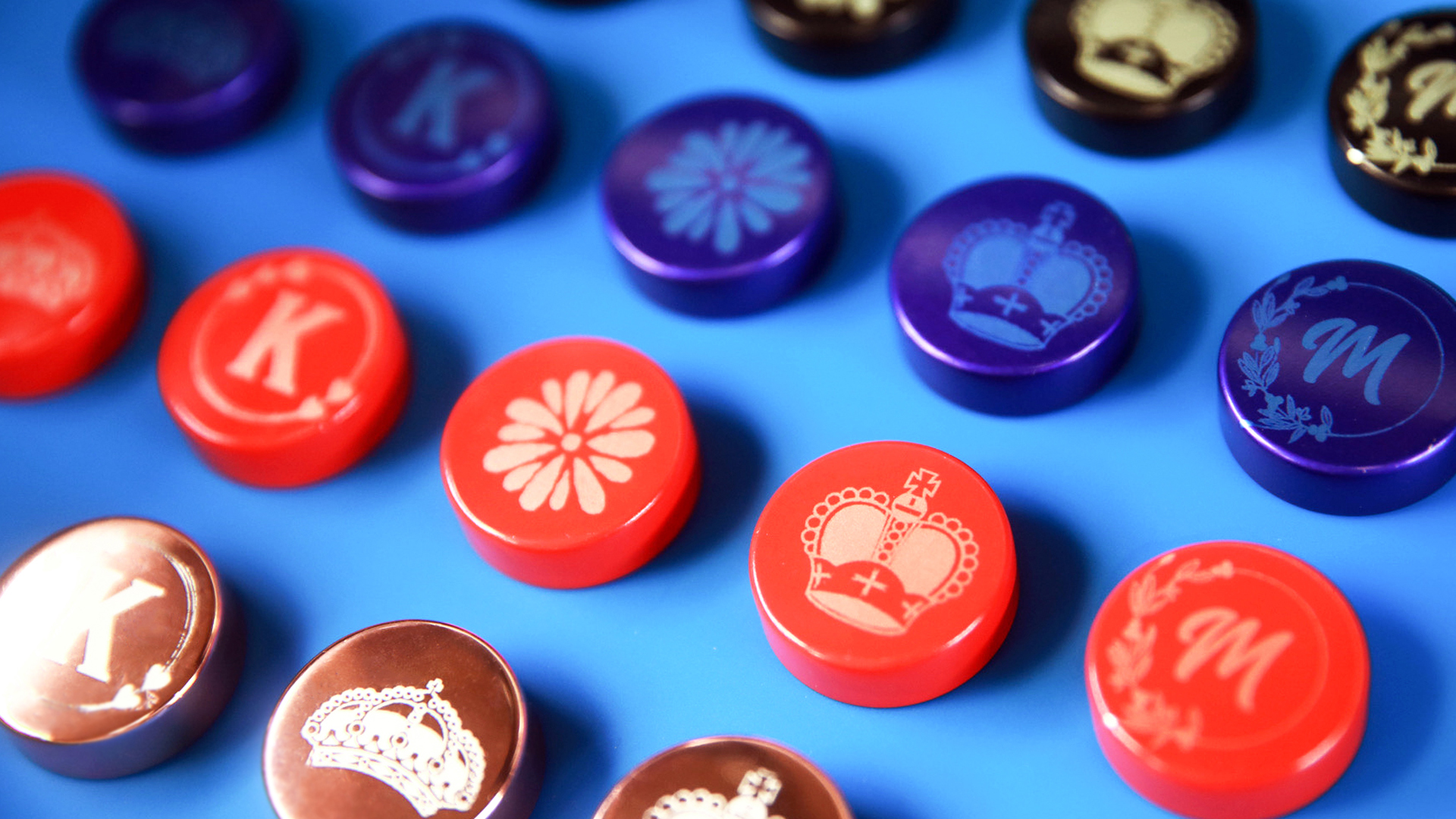 Where can you sell laser engraved Wine Toppers?
Wineries
Spirit retailers
Specialty gift stores
As wedding or bridal shower favors