Sample Club
Laser Engraving Wooden Baby Blocks
Wood
Introduction
– Laser Engraving Wooden Baby Blocks
Laser engraving baby blocks is a profitable application for laser owners and they make a popular gift for moms-to-be! These cute and versatile blocks have dual purposes – when baby is little they are great way to commemorate monthly milestones, and as little ones grow older, the blocks are ideal for helping to learn letters and numbers! Check out the steps below and you'll be laser engraving baby blocks in no time!
Project Settings
Fusion Pro 32 50 watt
Setup
Place the wooden blocks on the table. You may straighten them with a ruler if you like, or line them up against the edges of the table.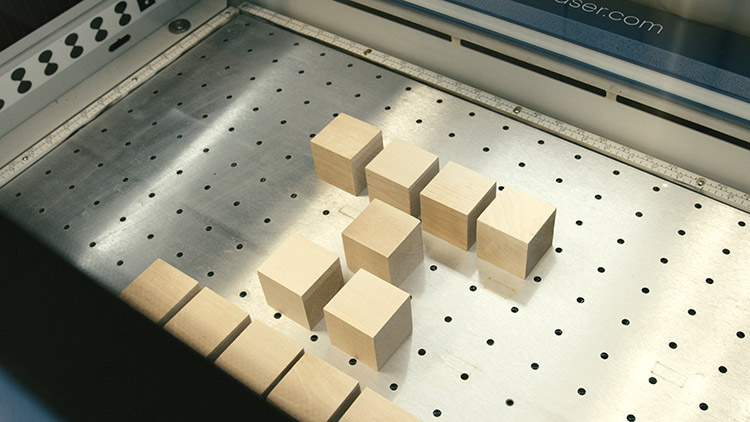 Prepare the Artwork
Download the graphics above and import it into your graphic software. Make adjustments as necessary. Note that we have included the entire alphabet in the file, as well as numbers and various animal graphics. You can create the entire alphabet, or just the recipient's name.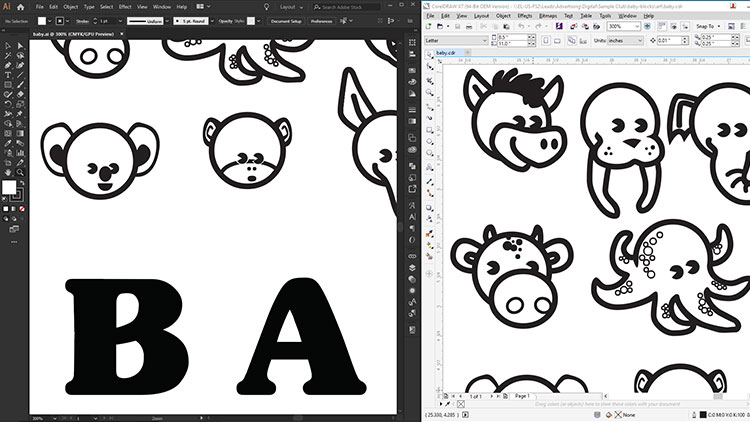 With the Fusion Pro's live camera, we are able to easily move the artwork into place within the Epilog Dashboard – check out the video above to see how that works. If you don't have a Fusion Pro, you will need to ensure the graphic is placed where you want it. You may draw an outline around the graphics and send the outlines to the laser, then turn on the red dot pointer at your machine's control panel. Keep the lid to the laser open while you run the test and watch the red dot pointer trace the outline. Back in your graphics software, adjust the graphic as necessary to fit the blocks.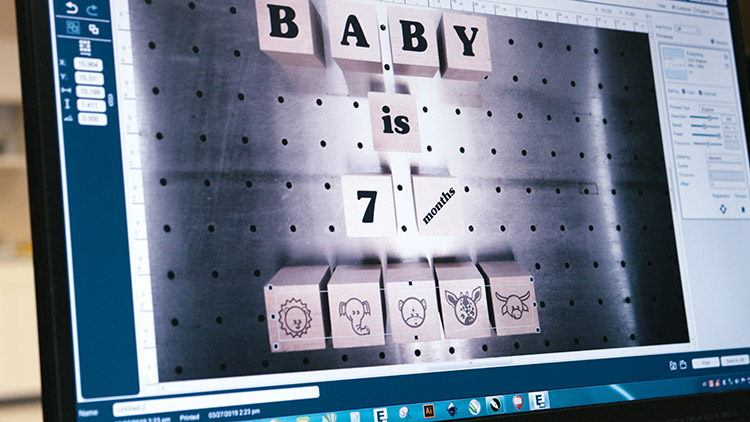 Send to the Laser
Send the job to the laser with the correct parameters for your machine wattage. Our blocks were unfinished, so we recommend using the bottom-up laser engraving feature to avoid excess smoke/residue settling into the engraved portions of your design. You may elect to finish or stain/paint the blocks before or after engraving.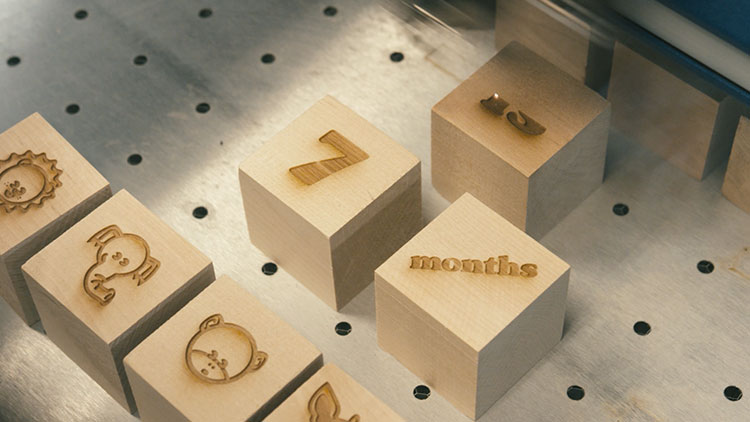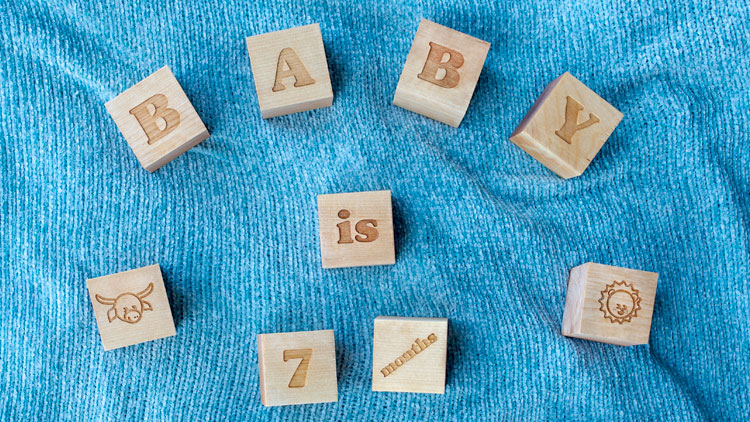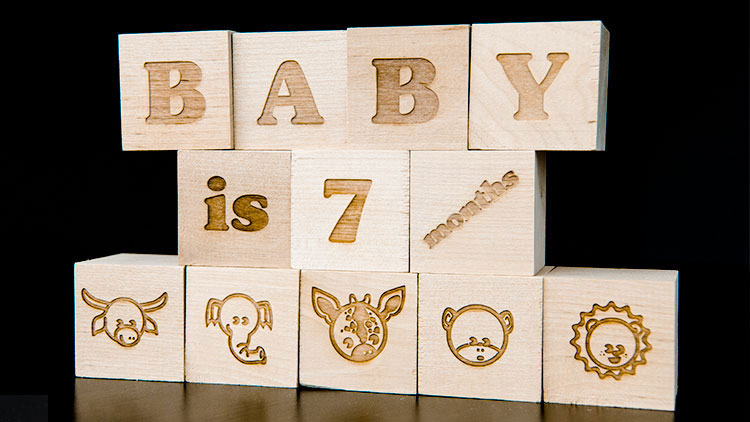 Where can you sell laser engraved baby blocks?
Children's stores
Toy shops
Online stores
Specialty gift shops
Restaurants