Sample Club
Laser Engraving Baseball Bat Mugs
Wood
Introduction
– Laser Engraving Baseball Bat Mugs
These wooden baseball bat mugs make a fantastic gift for dads, grads, coaches, and more! Using our rotary attachment accessory, laser engraving baseball bat mugs is both quick and easy. Whether you're creating a custom gift for a friend or loved one, or just adding a new and unique product to your showroom, these laser engraved baseball bat mugs will score a home run for customers!
Project Settings
Helix 60w
Direction
Center-Center Engraving
Prepare the Artwork
Open the design file and modify as necessary. Since we are doing a cylindrical item on the rotary attachment, you'll need to rotate your artwork 90 degrees, so it matches the orientation of the piece. Our file examples include simple baseball stitching as well as a sample message ideal for a coach's gift.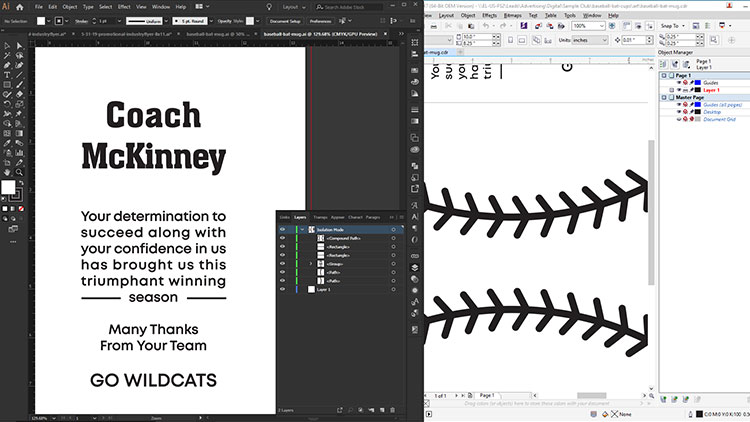 Setup
Install the rotary attachment: Lower your engraving table, remove the vector or engraving table as well as the crumb tray, and power off your machine. Plug in your rotary attachment and then restart the laser. The laser head will relocate to a new home position for the rotary.
Insert the mug: Place your baseball bat mug on the rotary attachment. Use a level to make sure the piece is level throughout, and manually focus your machine. If you are using the Center-Center engraving feature, set a new home position in the center of your piece using the red dot pointer as a guide (pictured below.)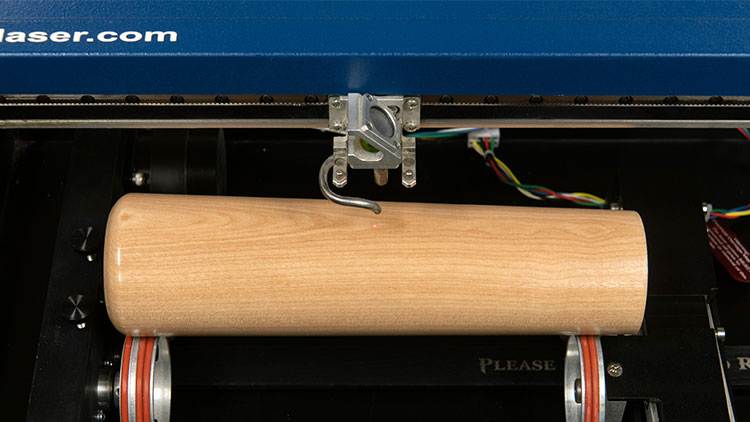 Send to the Laser
When you're satisfied with your graphics and placement, send the job to the laser with the correct parameters for your machine. Press the GO button and in minutes you'll have an incredible gift or sample!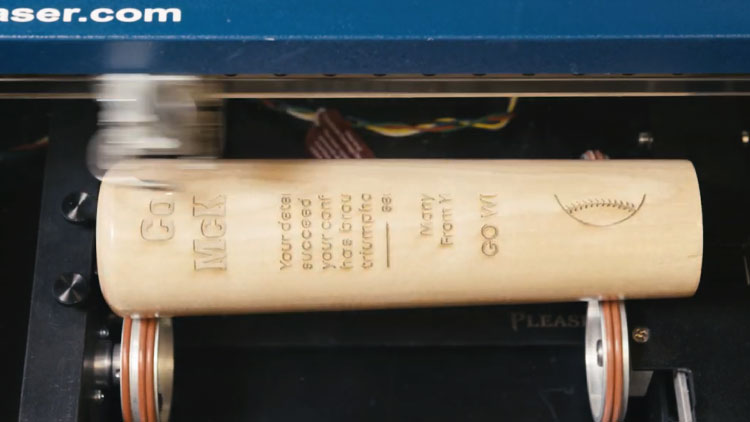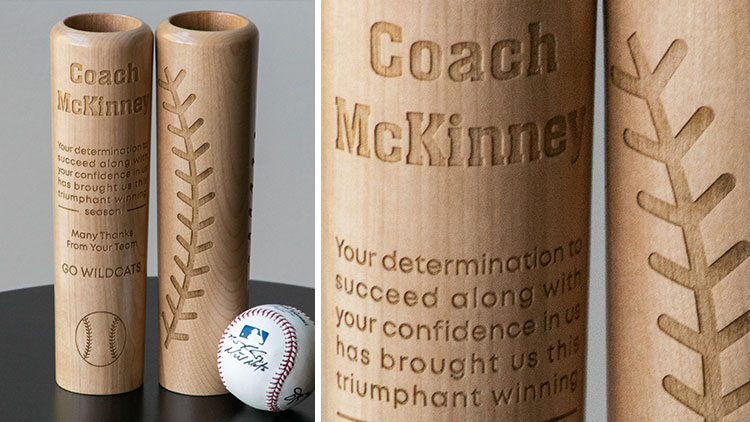 Where can you sell laser engraved baseball bat mugs?
Online gift stores
Sporting goods stores
Father's Day gifts
Groomsmen gifts