Sample Club
Laser Engraving Slate Coasters
Stone/Ceramic
Introduction
– Laser Engraving Slate Coasters
Laser engraving slate coasters is a fantastic way to brand your bar/restaurant, brewery or distillery. They also make wonderful keepsakes for weddings and special events! When customized with the laser, the dark slate produces a white/grey contrast that really pops!
Read on to learn more about laser engraving slate coasters and where you can market this great seller!
Project Settings
Helix 60w
Prepare the Artwork
Download the engraving files and adjust the artwork accordingly.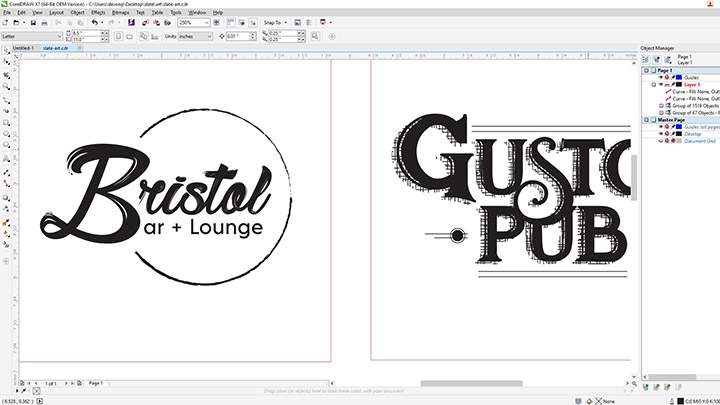 Once you have modified the artwork to your liking, it's time to engrave. Insert the material in the laser. If you're concerned about placement, you can draw a vector box around your design and run the machine with the red dot pointer on and lid open to ensure your engraving/cut lines line up correctly.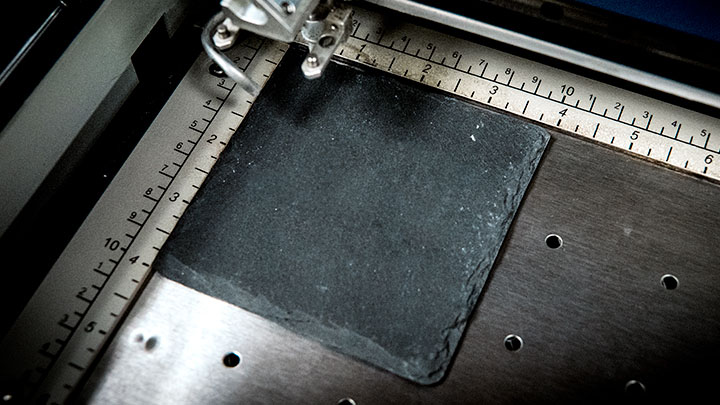 Send to the Laser
Once you're satisfied with the placement, send the job to the laser and press go! Clean off your engraved slate coaster with a damp cloth.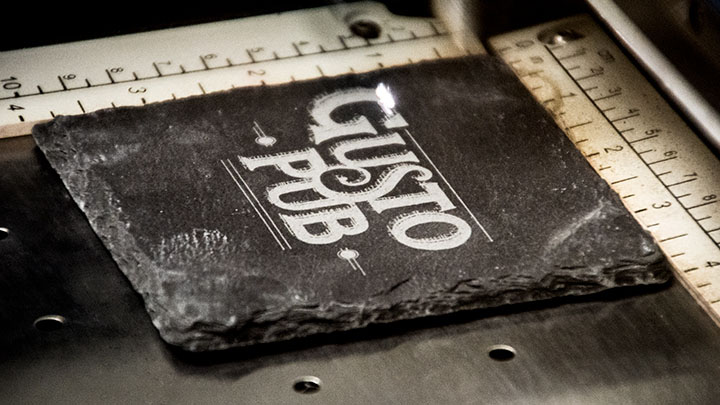 Enjoy!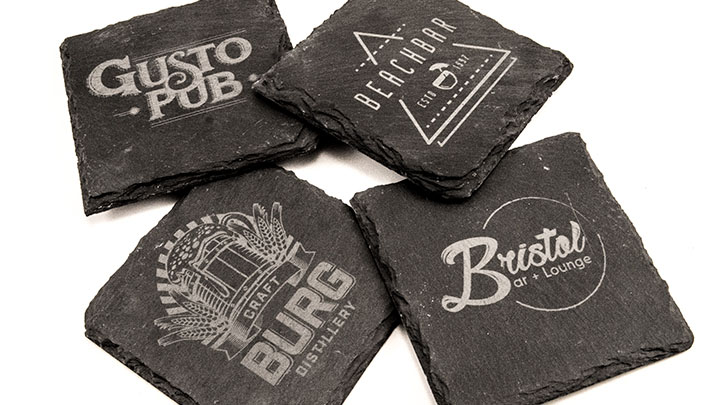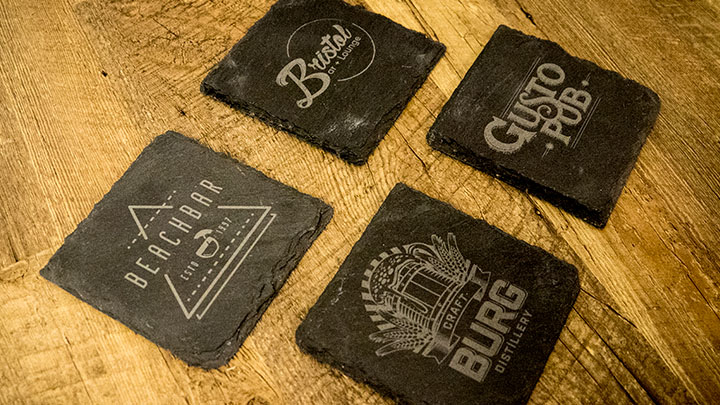 Where can you sell laser engraved slate coasters?
Bars & restaurants
Breweries
Tap rooms
Distilleries
You may also like…
Related to: Stone/Ceramic