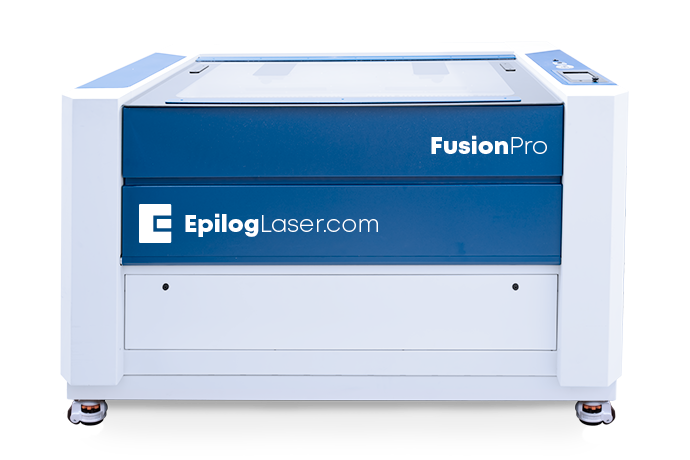 Epilog Fusion Pro Laser Machines
Introducing the new Epilog Fusion Pro. 5G acceleration and 165 IPS (4.2 m/s) engraving speeds provide the fastest engraving in the industry. And the IRIS™ Camera Positioning system allow you to precisely place your artwork on screen in seconds.
Fusion Pro 32: 32" x 20" (812 x 508 mm) work area
Fusion Pro 48: 48" x 36" (1219 x 914 mm) work area
Wattages:

CO2: 50, 60, 75, or 120 watts
Fiber: 30 or 50 watts
Dual: Configure your laser with both CO2 and Fiber sources
Features: Benefits of Epilog's Fusion Pro Laser System
The Fusion Pro laser engraving and cutting machines from Epilog are our top-of-the-line laser systems and combine a large work area with the latest technological features, including: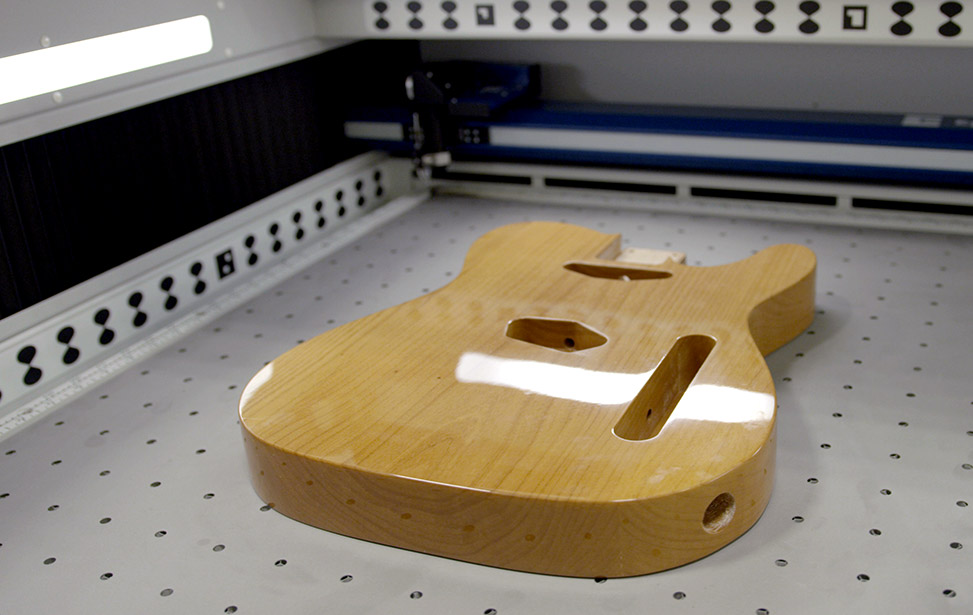 Highest-Speed Engraving Over Largest Work Area
The Fusion Pro's 165 IPS (4.2 m/s) engraving speed and 5G acceleration combine to provide the fastest engraving in the industry.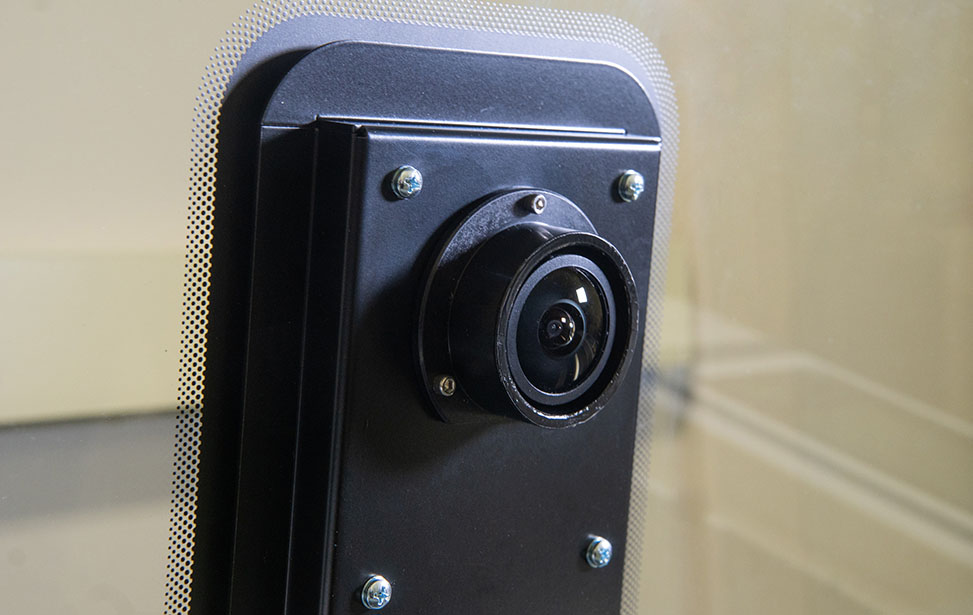 IRIS™ Camera Positioning
Overhead cameras provide an accurate picture of the working area for accurate artwork placement, and a camera at the lens allows the system to find preprinted registration marks.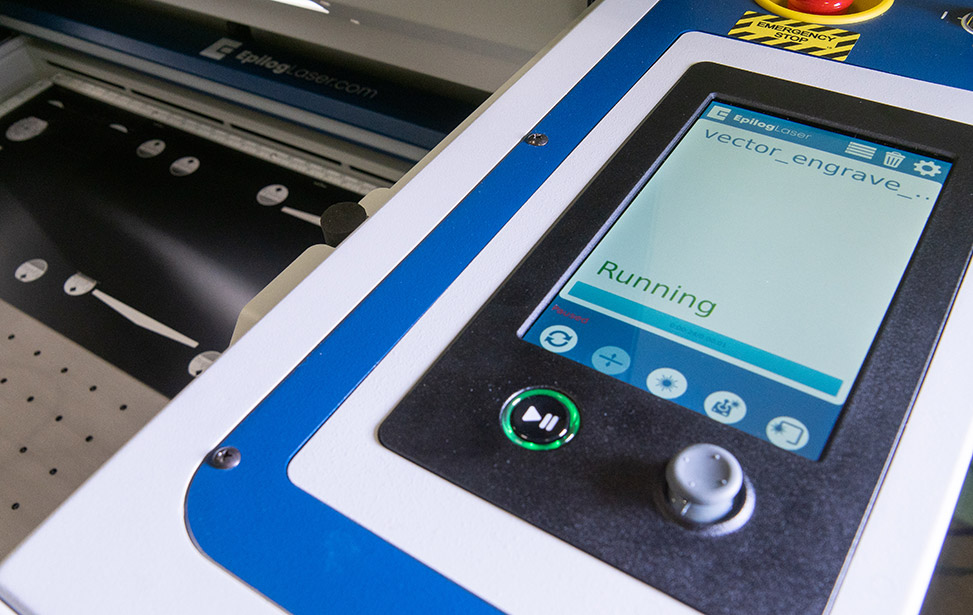 Touch Screen at the Laser
Select between jobs, change settings, and more right from the easy-to-use touch screen interface right at the laser. Rerun jobs at the touch of a button.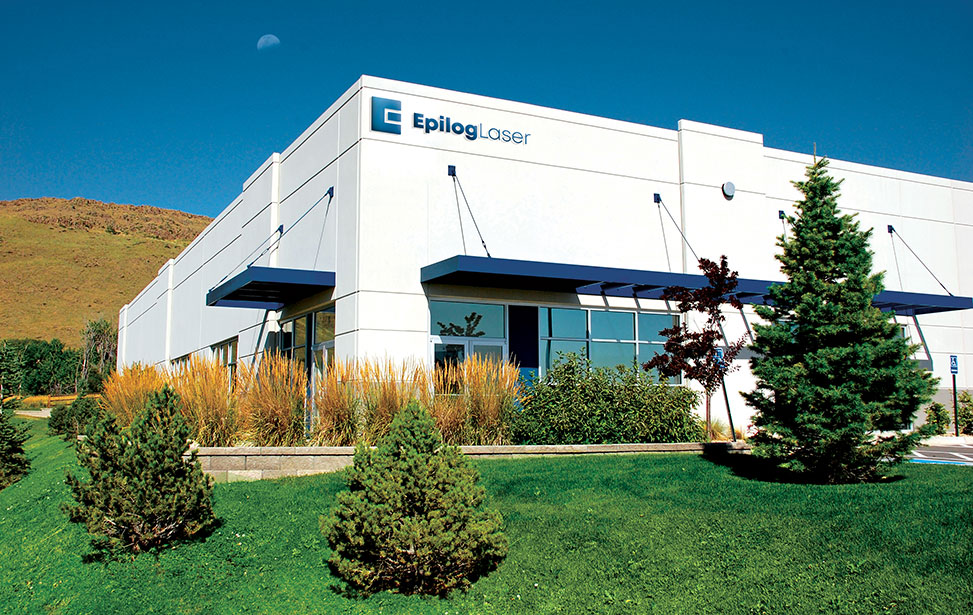 Engineered and Manufactured in the USA
Proudly designed, engineered, and manufactured in our Golden, CO headquarters at the base of the Rocky Mountains.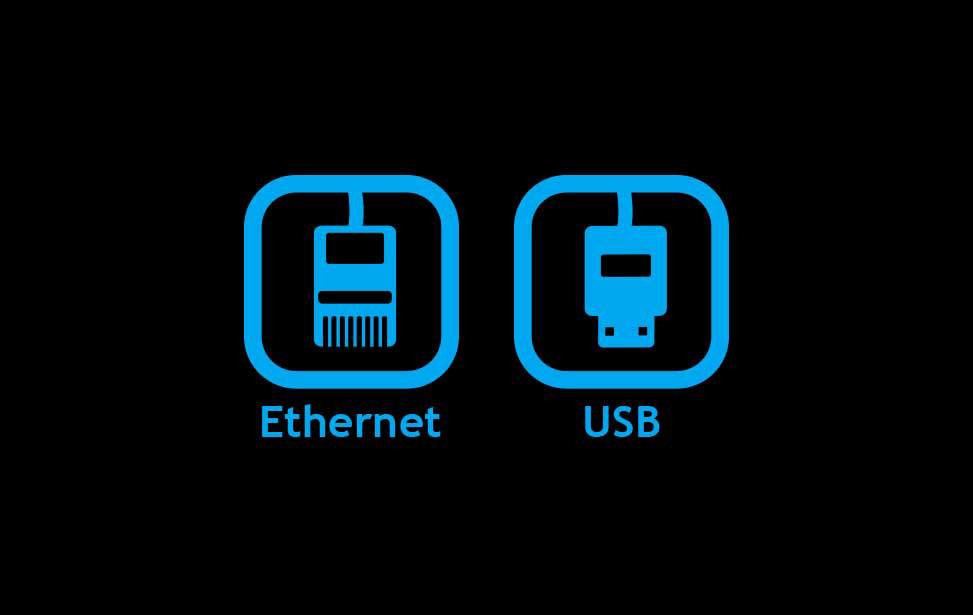 Network Your Laser Across Your Business
The Fusion Pro features built-in Ethernet, USB, and a new wireless connection for more options for networking your laser.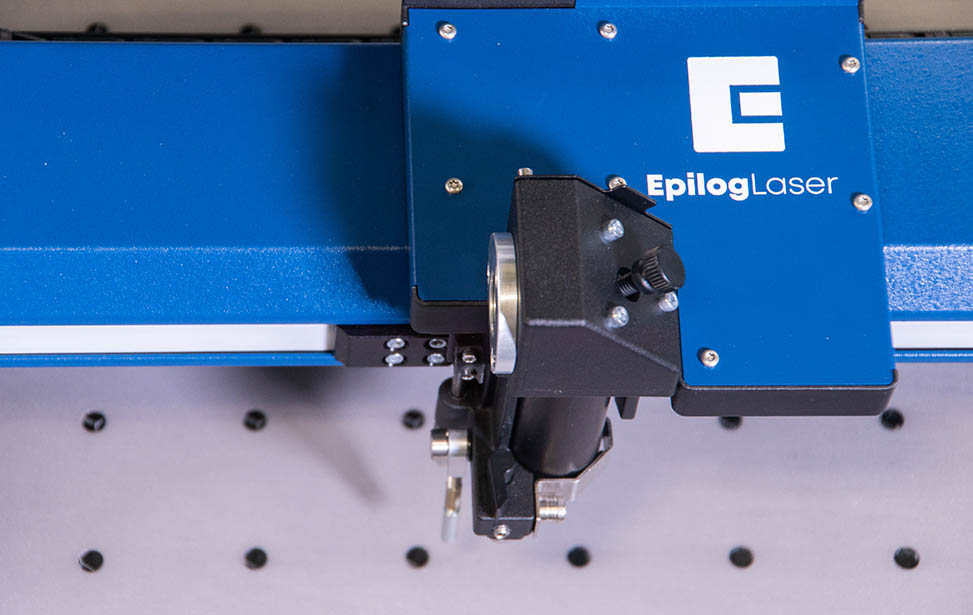 SAFEGUARD™ Features
Keep the mechanics of your laser machine cleaner than ever before with side bellow enclosures, a fully covered x-axis assembly, and covered lens assembly.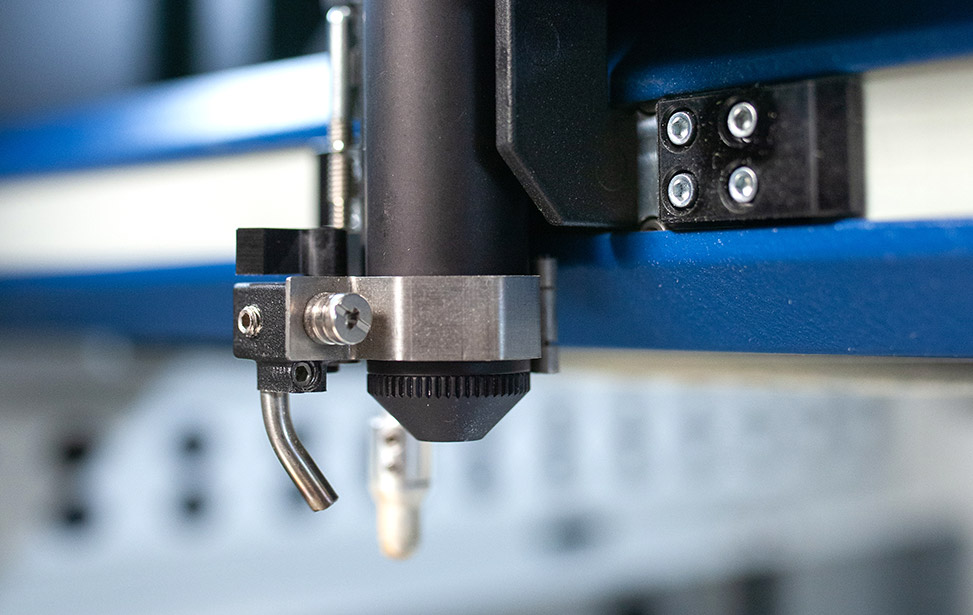 Air Assist and Compressor
The air assist removes heat and combustible gases from the cutting surface for a cleaner cut. A built-in air compressor provides air directly to the work surface.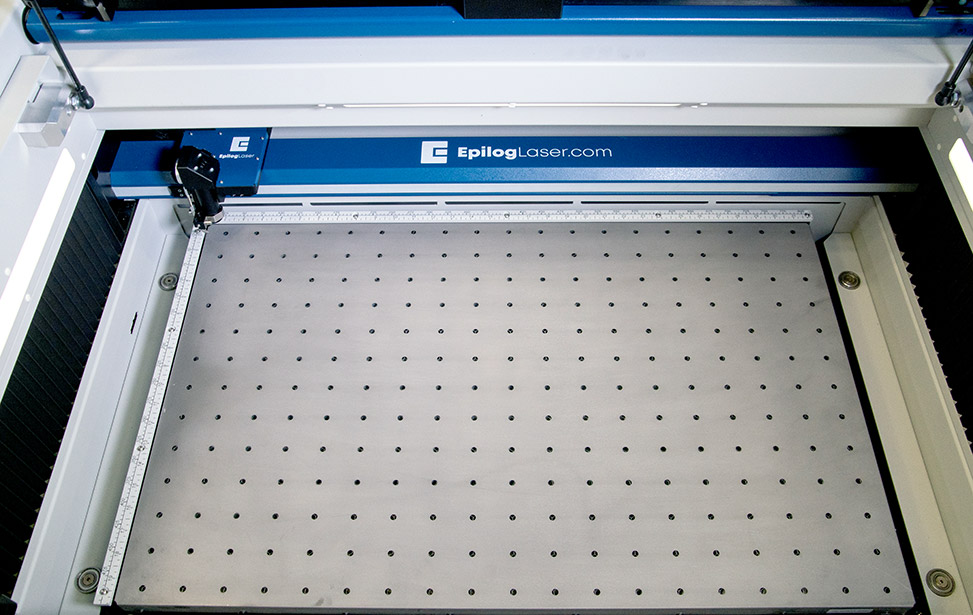 Table Choices
Choose between a flat engraving bed, cutting table, and slat cutting table for more options. The table is in two sections, allowing you to mix and match your table across the bed.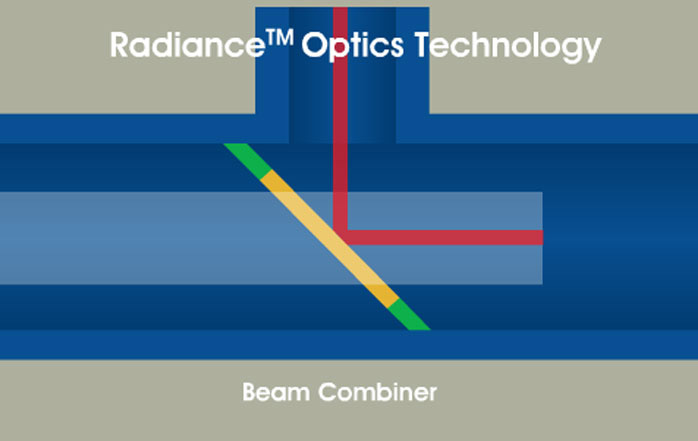 Radiance™ Beam Enhancing Optics
No additional, expensive lens package needed for the highest resolution engraving across the entire table.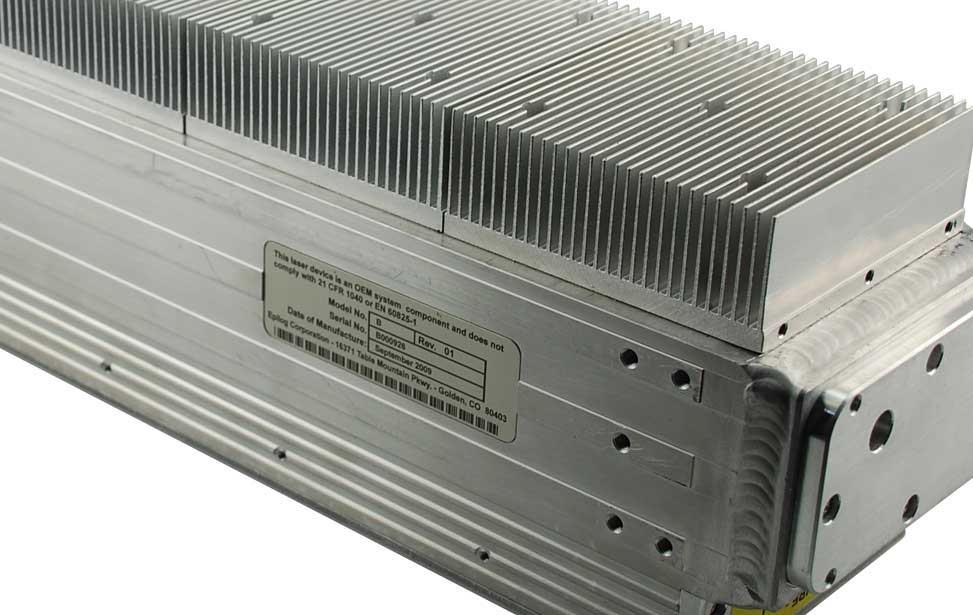 CO2 Waveguide Laser Tubes by Epilog
Metal/ceramic tube design provides higher beam quality and longer life with low recharge costs.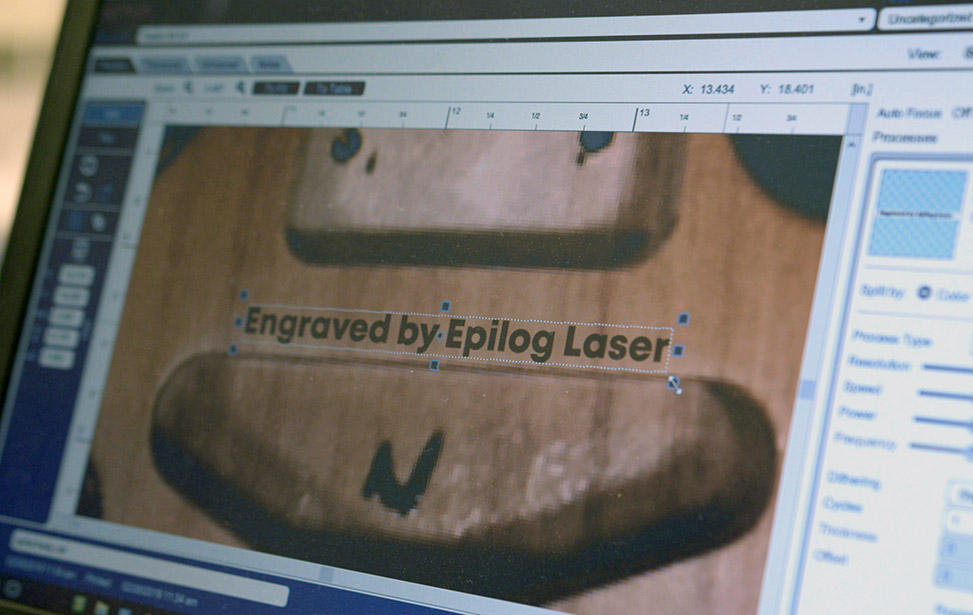 1 GB Memory in the Machine
Improve job management and data integrity with 1GB of RAM in both Fusion Pro systems. Save your most run jobs right at the laser.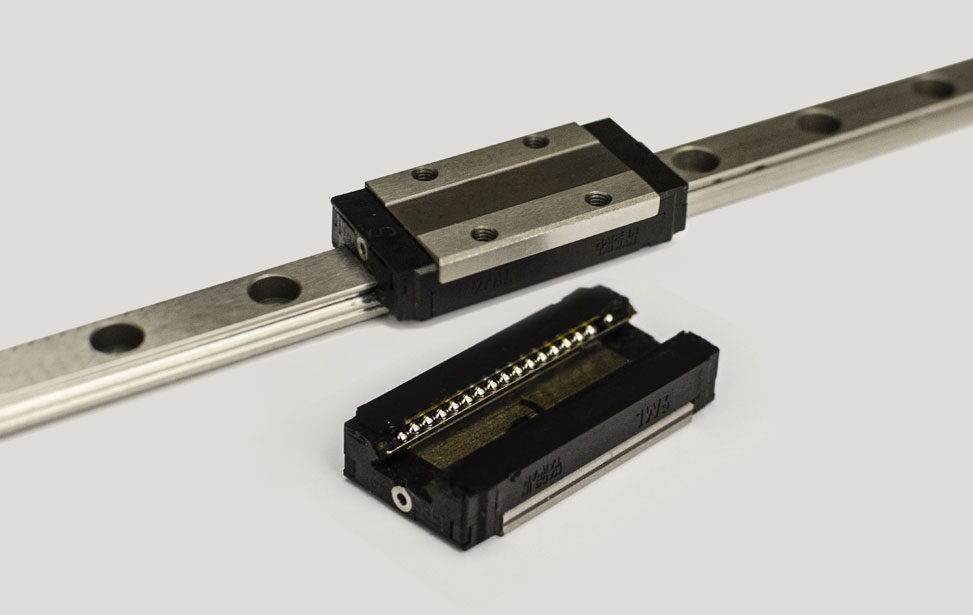 Long-Life Steel Bearing
A dual block design provides the most rigidity and reduced vibration without the inevitable wobble and replacement of plastic bearings.
Accessories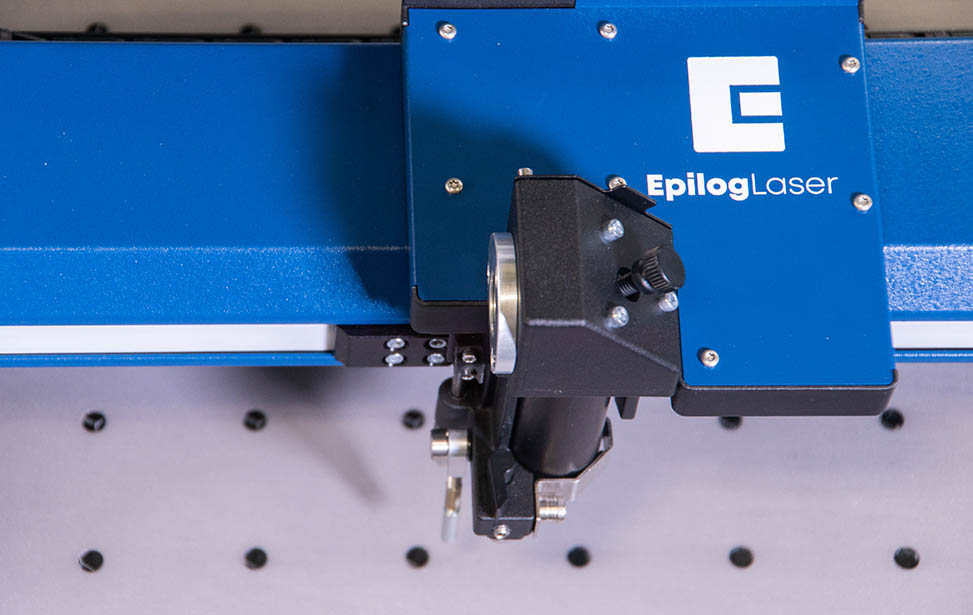 Dual Source Option: CO2 and Fiber
Are you looking for the material versatility of a CO2 laser in addition to the direct metal etching of a fiber laser? Add on the dual source option to your Fusion Pro by choosing both a CO2 laser (50, 60, or 75 watts) and a fiber laser (30 or 50 watts) to work with a wider range of materials.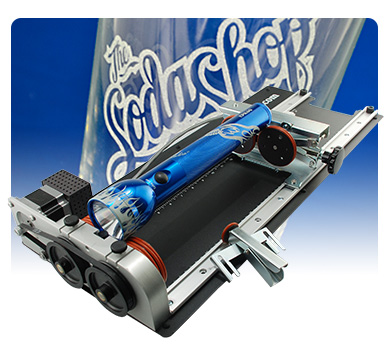 Rim-Style Rotary Attachment
Available for the Fusion Pro, the Rim-Style rotary attachment adds the ability to engrave bottles, glasses, flashlights, or any other cylindrical item. The Fusion Pro rotary attachment is as easy to setup as placing your product on the rotary, raising or lowering the scissor lift to level the engraving area, and printing to the laser.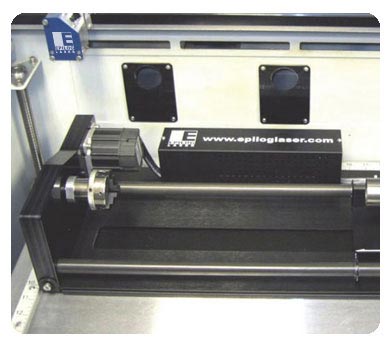 3-Jaw Chuck Rotary Attachment
The Fusion Pro 3-Jaw Chuck mechanically clamps a cylinder or oddly-shaped, non-cylindrical item in place as the laser engraves. It is the perfect accessory when your engraving requires extremely precise positioning on your cylindrical items.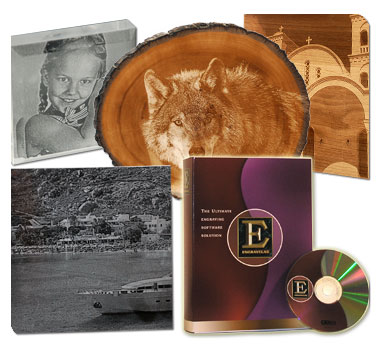 PhotoLaser Plus Software
PhotoLaser Plus takes photo engraving with your Epilog Fusion Series laser to the next level by easily processing photos for engraving on all types of materials. Epilog Laser has partnered with CADLink to bring you the industry's best photo processing software: PhotoLaser Plus. The easy-to-use software interface and powerful photo processing tools allow you to create the highest-quality photo engravings in the industry.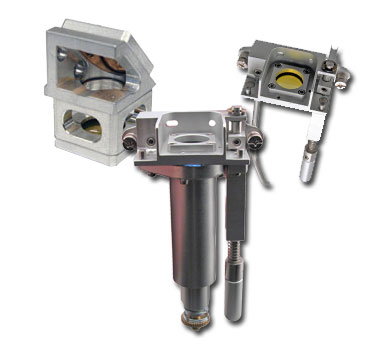 Optional Lenses
1.5" Lens: Highest-Resolution Engraving
Although the standard 2" lens provides amazing detail, our 1.5" lens assembly has been designed for the highest-resolution engraving and etching of extremely small fonts.

4.0" Lens: Cutting Thicker Materials and Inside Deep Areas
The 4" lens produces a focused beam over a longer vertical distance, which makes it ideal when engraving within a recessed area of a product, such as inside a bowl or plate. The lens is also used for cutting through very thick materials.

Cone Lens: Deep cutting with the Laser
The cone design pushes the stream from the Air Assist directly down through the cut, rather than over the surface of the engraving material. This provides even better reduction of laser flare-ups and better edge quality.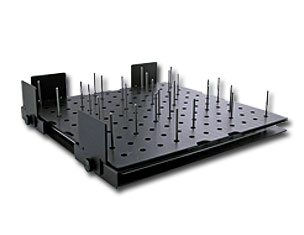 Cutting Pin Table
The Pin Table incorporates movable pins that can be placed anywhere along the table's grid of one inch (25.4 mm) spaced holes. The movable pins also allow the user to raise and support the cutting material in locations where the laser will not be cutting, providing a means of eliminating backside reflection. The table also allows you to place pins to support parts that would normally fall out of the cutting pattern. A handy removable surface plate makes the task of cleaning up small parts easy without removing the Pin Table.
---
Epilog Fusion Pro Technical Specifications
Fusion Pro 32
Fusion Pro 48
Work Area
32" x 20"
(812 x 508 mm)
48" x 36"
(1219 x 914 mm)
Maximum Z-Depth
12.25" (311 mm)
12.25" (311 mm)
Laser Tube Wattage
CO2 - 50, 60, 75, or 120 watt


air-cooled, metal Waveguide tube, 10.6 micrometers


Fiber - 30 or 50 watt


air-cooled, includes collimator, 1065 nm, Beam quality: M2 < 1.1

Software
Epilog Laser Software Suite: Laser Dashboard & Epilog Job Manager
Memory
Multiple files up to 1 GB. Engrave any file size.
Operating Modes
Optimized Raster, Vector, and Combined Modes
Motion Control
High-speed, continuous-loop, brushless DC servo motors using rotary encoding technology for precise positioning
X-Axis Bearings
Ground & polished stainless steel, Teflon-coated, self-lubricating bearings. Dual blocks on X-axis for greater rigidity
Belts
Advanced B-Style Kevlar belts (x-axis) and steel cord (y-axis)
Resolution
Fully-flexible and user-controlled from 75 – 1200 dpi
Speed and Power
Computer-controlled in .001 increments up to 100%
Print Interface
10Base-T Ethernet, USB, or Wireless connection. Windows 7/8/10 compatible
Size (W x D x H)
54.6" x 34.2" x 42"
1387 x 869 x 1067 mm
70.6" x 51.3" x 42.75"
1794 x 1304 x 1086 mm
Pedestal removed: 34" H (863 mm)
Weight
400 lbs (182 kg)
500 lbs (227 kg)
Electrical
240 volts, 50 or 60 Hz, single phase
Ventilation
650 CFM (1104 m3/hr) external exhaust to the outside or internal filtration unit required. Three output ports, 4" (102 mm) diameter.
Exhaust Ports
One output port
4" (102 mm)
Two output ports
4" (102 mm)
Vacuum Table Port
Additional port for dedicated exhaust through table, 4" (102 mm)
Safety
Class 2 Laser Product – 1 mW CW Maximum 600 – 700 nm
---
Epilog Fusion Pro Material Compatibility
Engrave
Cut
Wood
x
x
Acrylic
x
x
Fabric
x
x
Glass
x
Coated Metals
x
Ceramic
x
Delrin
x
x
Cloth
x
x
Leather
x
x
Marble
x
Matte Board
x
x
Melamine
x
x
Paper
x
x
Mylar
x
x
Pressboard
x
x
Rubber
x
x
Wood Veneer
x
x
Fiberglass
x
x
Painted Metals
x
Tile
x
Plastic
x
x
Cork
x
x
Corian
x
x
Anodized Aluminum
x
Stainless Steel
*
Brass
*
Titanium
*
Bare Metals
*
* CO2 lasers will mark bare metals when coated with a metal marking solution. For more information, visit our laser metal marking page.
Do you have a material you would like us to test? Our Applications Team would be happy to assist you.
---
---
Request More Information
Receive a Brochure and Samples
Receive brochures and samples, and get more info from us or your local distributor.