Epilog Laser CO2 Laser Systems
The best way to describe how our lasers work is to compare the system to your printer. Using similar technology, we take the images you typically print to paper, but instead we fire a CO2 laser beam that engraves and cuts your design on a wide variety of materials.
Laser: CO2 laser source, 30-120 watts
Engraving Materials: Wood, acrylic, plastic, glass, leather, corian, fabric, coated metals, anodized aluminum, ceramics, mylar, pressboard and more.
Cutting Materials: Wood, acrylic, plastic, delrin, cloth, leather, melamine, paper, rubber, veneer, cork and more.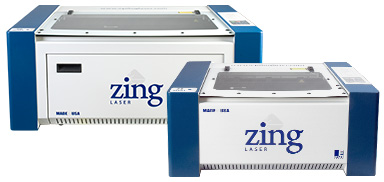 The introductory system in our lineup doesn't feel like a beginner unit when you see its stunning, high-quality engraving and cutting results.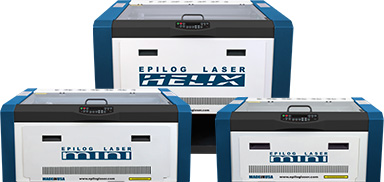 Featuring up to 1200 dpi engraving and servo motors for 30% more speed, the Legend laser series includes the popular Mini and Helix Laser systems.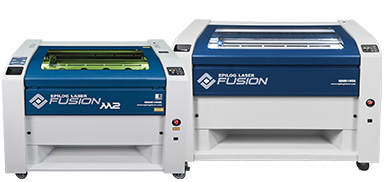 Discover the latest in laser technology, featuring the fastest speeds, highest-quality cutting, and dual source and camera registration options.
Popular Pages