Sample Club
Laser Engraving Canvas Wine Bags
Fabric
Introduction
– Laser Engraving Canvas Wine Bags
As people are gravitating toward greener alternatives to paper and plastic, laser engraving canvas wine bags is becoming a very popular laser application. Canvas is not only durable and versatile, it's an eco-friendly material that is completely customizable. Cute and stylish, these reusable canvas bags make fantastic gifts for any wine enthusiast!
Project Settings
Helix 60w
Setup
Place the canvas wine bag on the table, making sure to tape down the edges and handles so they're not in the way. Measure the dimensions of your bag and size your graphic accordingly.
Prepare the Artwork
Download the graphics above and import it into your graphic software. Modify as necessary. To ensure the graphic is placed where you want it, you may draw an outline around the graphic and send it to the laser with 100 speed and 0 power, then turn on the red dot pointer at your machine's control panel. Keep the lid to the laser open and watch the red dot pointer trace the outline. Back in your graphics software, adjust the graphic as necessary to fit the bag.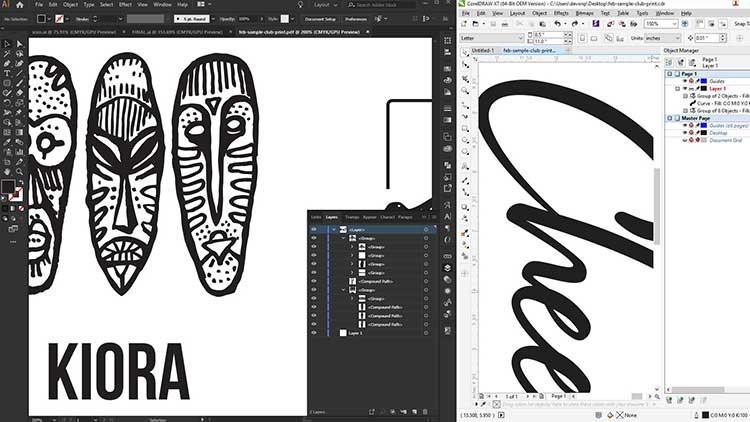 Send to the Laser
Send the job to the laser with the correct parameters for your machine wattage. For canvas material – and most fabrics in general – start with high speed and low power settings. Also, reduce your DPI to 300 to eliminate excess burning.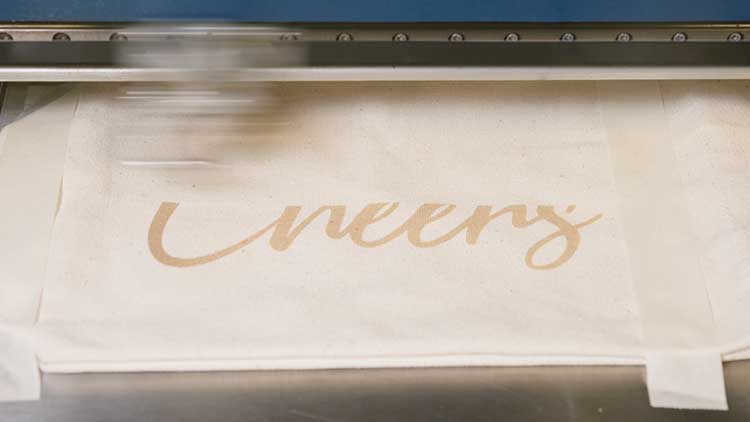 Enjoy!
Once your graphic is finished engraving you are ready to use or gift your new custom wine bag!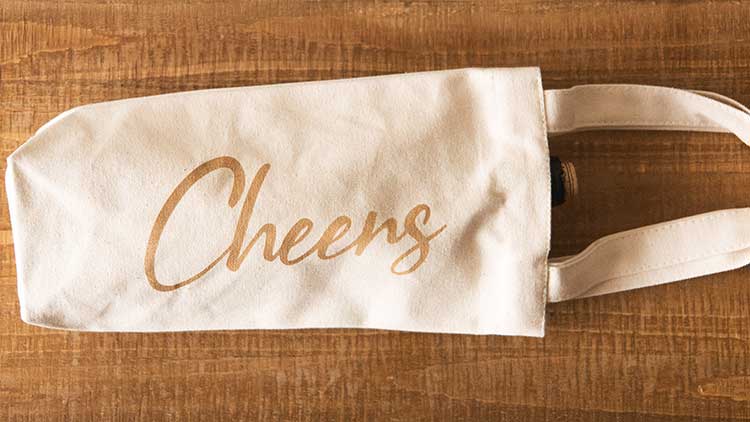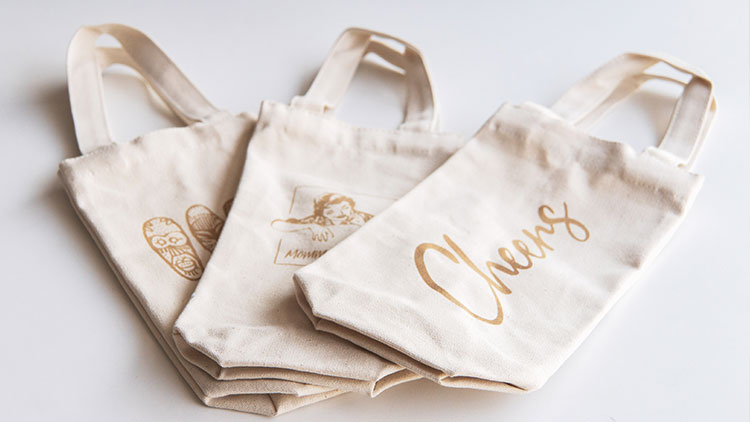 Where can you sell laser engraved canvas wine bags?
Wineries
Wine shops
Liquor stores
Specialty gift shops
Restaurants