Sample Club
Laser Engraving Pet Accessories
Fabric, Metal
Introduction
– Laser Engraving Pet Accessories
With such a variety of products and substrates, the pet accessories industry is a market ripe for customization. Laser engraving pet accessories for your customers' furry friends is a fantastic application for you Epilog Laser machine!
Thanks to the versatility of the laser, we can easily customize fleece, anodized aluminum, and leather, all of which are very popular materials for pet products.
Keep reading to access the design files, machine model and laser parameters we used for laser engraving these cute accessories that will make any pup feel like a prince!
Project Settings
Fusion M2 40 120w
Prepare the Artwork
Download the graphics above and import it into your graphic software. Make adjustments as necessary.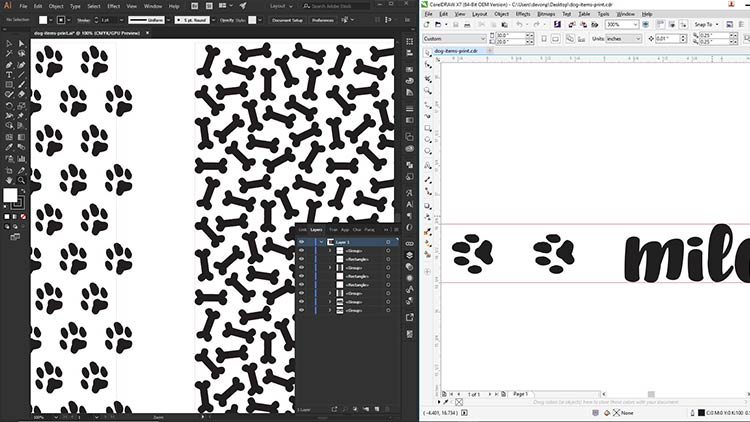 Send to the Laser
Send the job to the laser with the correct parameters for your machine's wattage. See the laser parameter section above for the specific settings we used, or consult your owner's manual for your machine's wattage. For the fleece material – and most fabrics in general – start with high speed and low power settings. Also, reduce your DPI to 300 to eliminate excess burning.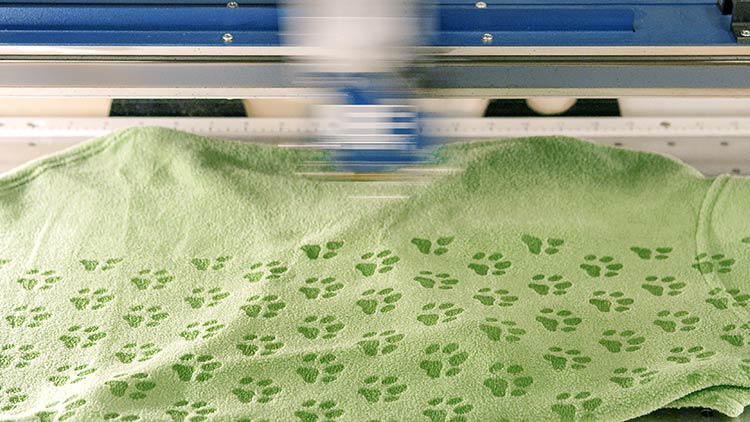 Add Finishing Touches
Wash off any residue on the dog collar and tags.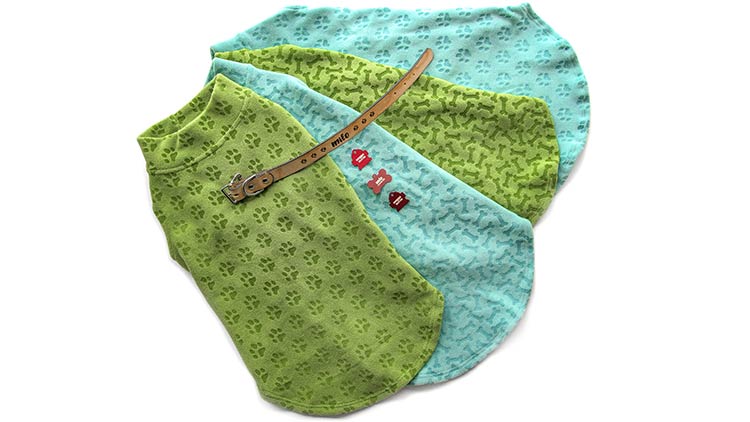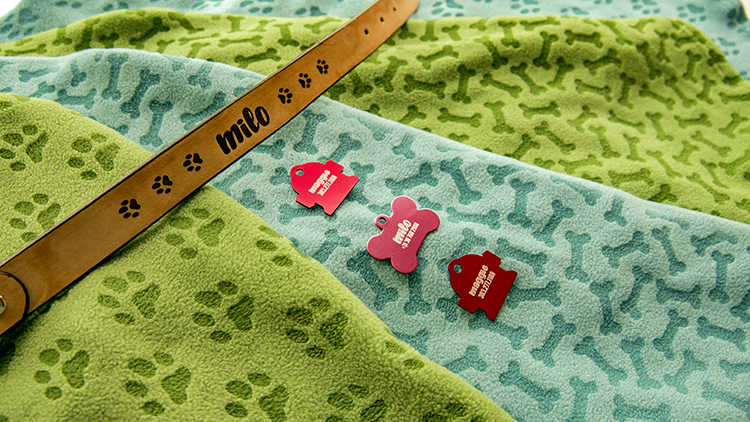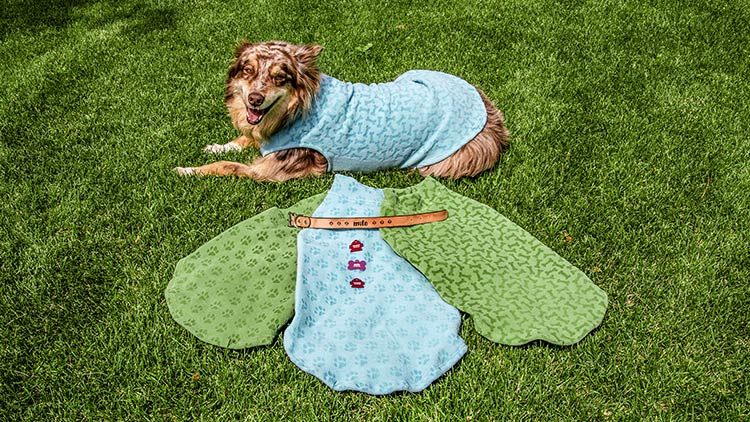 Where can you sell laser engraved pet accessories?
Pet stores
Online shops
Specialty gift shops