Sample Club
Laser Engraving Metal Utensils
Metal
Introduction
– Laser Engraving Metal Utensils
Whether it's for a summer cookout, a local restaurant, or cooking at home, these metal utensils are the perfect gift for grill masters and gourmet chefs alike! Add a personal touch to these tools with a logo, name, or a creative quote. Laser engraving metal cooking utensils (or any metal tool!) is a fast and easy customization offering to add to your product lineup!
Project Settings
Helix 60w
Direction
Center-Center Engraving
Setup
Spray the utensils with an even coat of your metal marking compound over the desired engraving area. Let dry for at least 5 minutes. If you have a fiber laser system you can skip this step.
Download the graphics above and import it into your graphics software. Modify as necessary.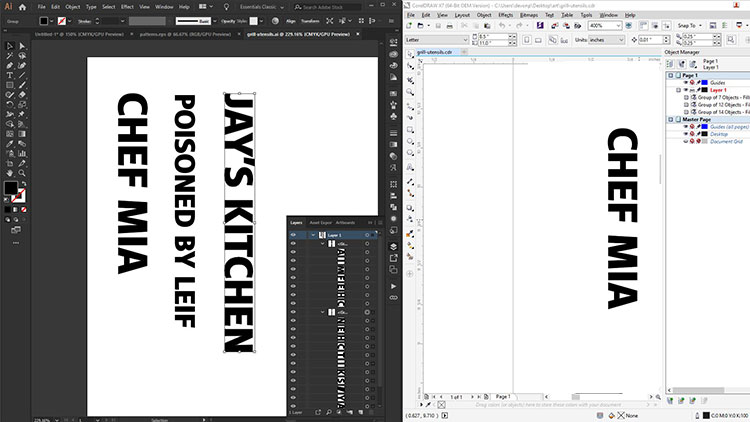 Prepare the Artwork
If you are using the Center-Center Engraving feature, set a new home position in the center of your piece using the red dot pointer as a guide. To ensure the graphic is placed where you want it, you may also draw an outline around the graphic and send it to the laser with 100 speed and 0 power, then turn on the red dot pointer at your machine's control panel. Keep the lid to the laser open and watch the red dot pointer trace the outline. Back in your graphics software, adjust the graphic as necessary to fit the utensil.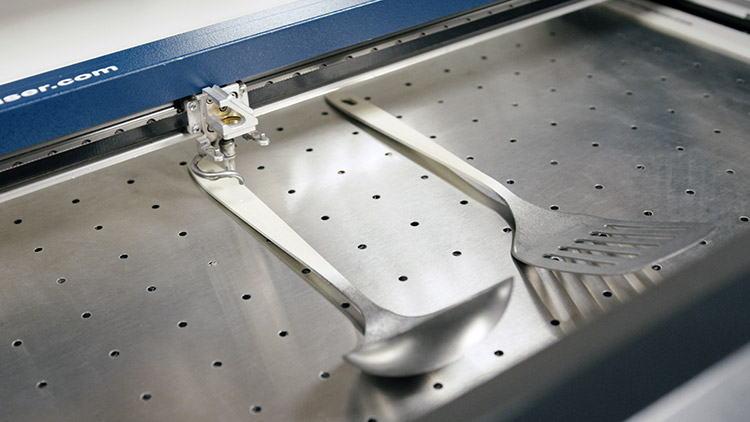 Send to the Laser
Send the job to the laser with the correct parameters for your machine wattage. You can find recommended material settings in your machine's manual. When using a metal marking compound, start with low speed and high power settings.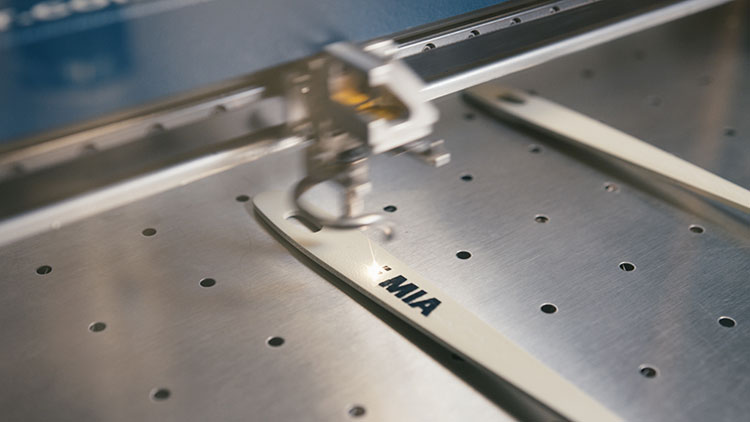 Once your graphic is finished engraving, rinse off the marking compound with water and you are ready to use or gift your new custom cooking utensils!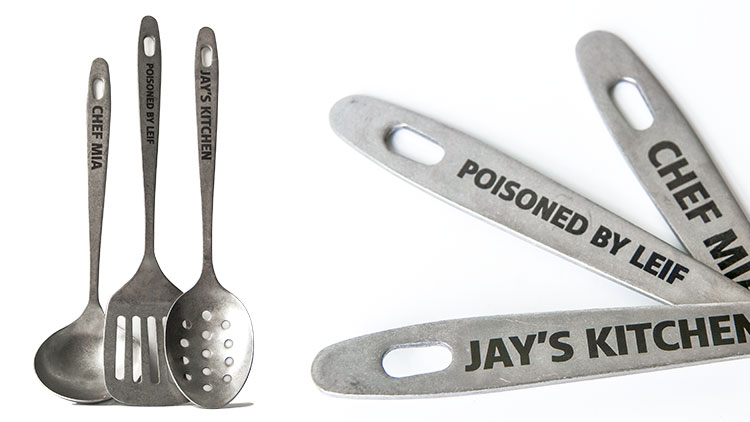 Where can you sell laser engraved cooking utensils?
Restaurants
Kitchenware/home goods stores
Specialty gift shops
Culinary Expos
As personalized housewarming gifts