Sample Club
Creating Laser Engraved Wooden Stamps
Paper
Introduction
– Creating Laser Engraved Wooden Stamps
Woodblock printing is an ancient method of using wood carving to create impressions on fabric, paper, and other products. In this sample club project we've created significant depth on wood blocks that we then colored and imprinted on various types of paper. Less complex than a letterpress, these wood blocks have an engraved relief pattern that, when applied with color and pressed against paper or fabric, creates a permanent impression or stamp. These intricate designs add an elegant touch to invitations and announcements, scrapbook pages, and much more. Check out the steps below and learn to create your very own laser engraved wooden stamps!
Project Settings
Fusion M2 40 120w
Prepare the Artwork & Material
Trim down the paper to your preferred size. Download the graphics and import it into your graphic software or create your own design. Make adjustments as necessary.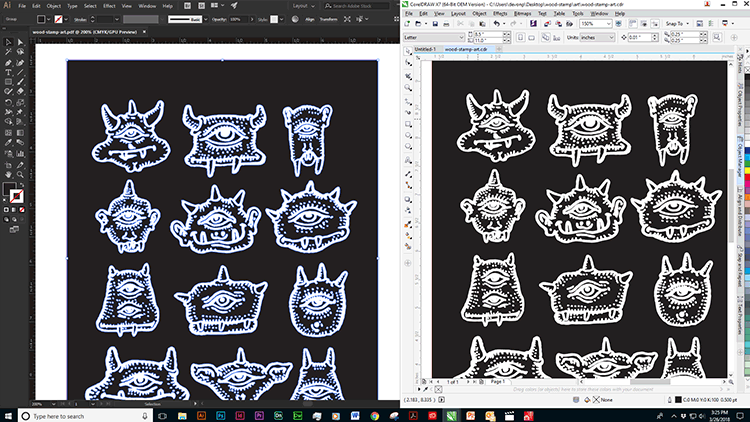 Send to the Laser
Send the job to the laser with the correct parameters for your machine wattage.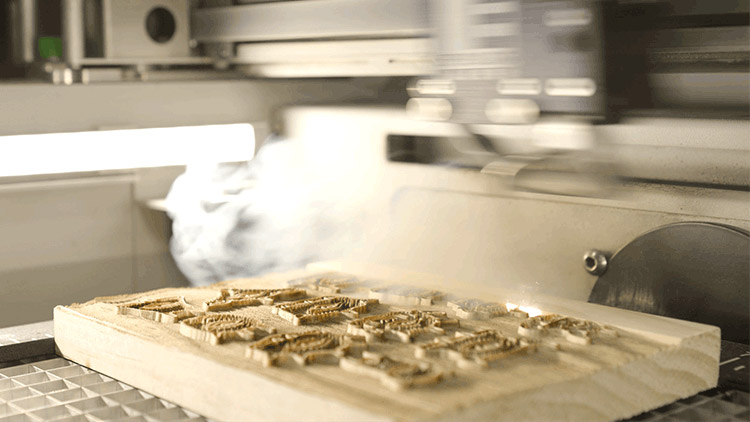 Ink
Spread ink out on flat surface. Use the the roller to thin out the paint and roll onto the wood block. Do not over ink the block.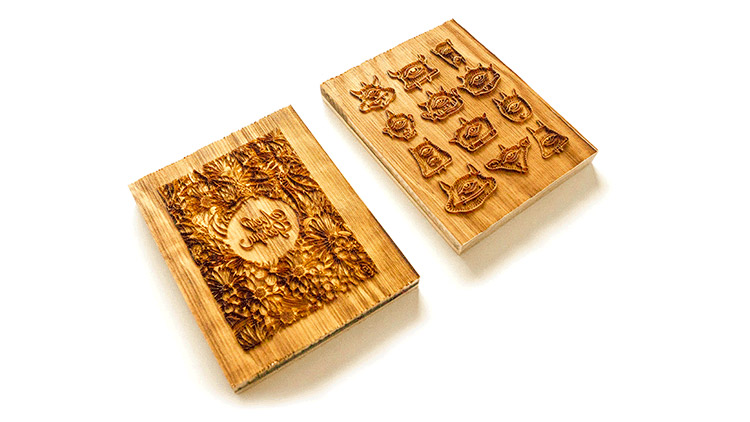 Printing
Place a sheet of paper on top of an inked block and use a press or a wooden spoon to ink the paper.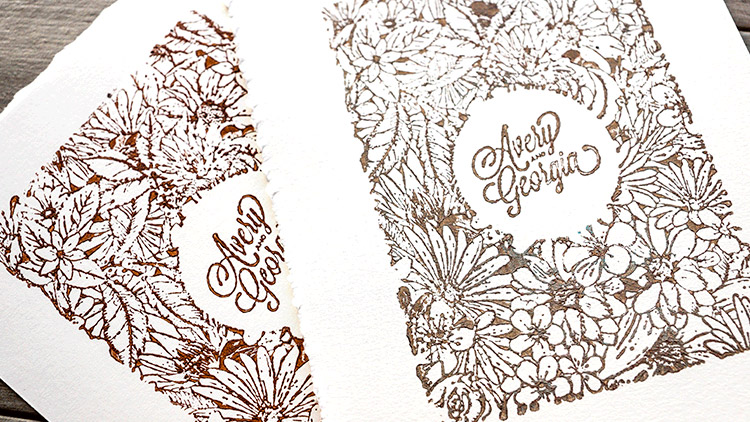 Wait For The Ink To Dry
Hang up the printed copies to dry. Remember, oil paints can take up to several hours to days to completely dry, depending on the brand and pigment chosen.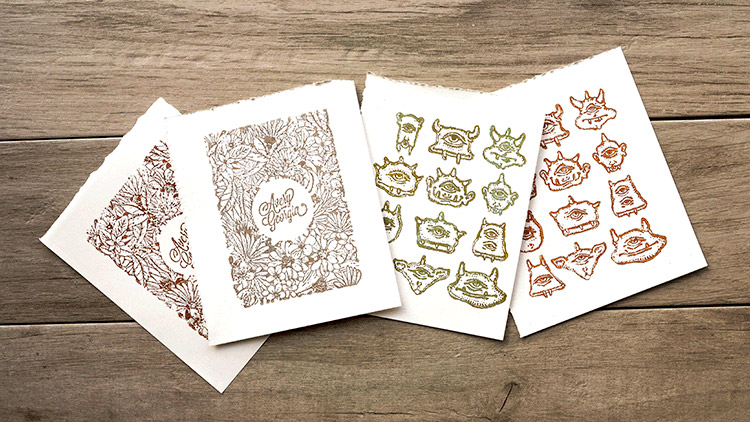 Where can you sell woodblock printing plates?
Craft & hobby stores
Greeting card & invitation suppliers
Specialty gift shops