Both practical and adorable, these customized wooden blocks can be used in so many ways! When baby is little, they are a great way to mark monthly milestones, and as he or she grows, the blocks transition into toys that can help little ones learn letters, numbers, and basic building skills. Learn more about the project and access design files in the Sample Club!



Check out Epilog's New Fusion Pro!


Featuring engraving speeds of 165 inches per second, 5g acceleration, and the most precise camera positioning features, Epilog's new Fusion Pro series allows you to produce amazing creations faster and more accurately than ever before. Visit our news section to learn more about these highly-anticipated systems!
New Look for Epilog!

Epilog has recently undergone a rebranding process to update our look! You can find our new logo on our revamped website, corporate communications, wearables, and more! Visit our news section for the full announcement.
Epilog Challenge X

April 1 is the deadline to enter the annual Epilog Challenge contest hosted on Instructables.com. If you've got a great build to share it could win you a brand new 30-watt Zing 16! Check out contest details, rules, and more here.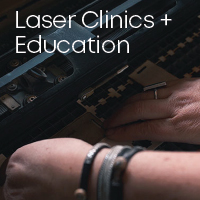 Classes, Clinics & Demos

Visit Epilog's Laser Clinics page to discover upcoming educational opportunities. Our distributors regularly host open houses and demo events for prospective customers to learn more, as well as technical clinics to help current customers!