WIRED Store Celebrates 10th Anniversary in New York City and Debuts First-Ever e-Shop in Los Angeles

Annual pop-up features Epilog Laser along with this year's most innovative items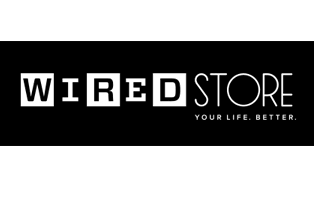 "The WIRED Store continues to be one of our favorite annual events. We love getting in front of such a creative audience and can't wait to hear all the ideas people get from seeing the laser in action."

Mike Dean, vice president of sales and marketing, Epilog Laser
New York, NY (December 8, 2014) – This holiday season, WIRED marks the 10th anniversary of the WIRED Store, which has become a go-to destination for consumers who are eager to check out a curated selection of the latest and most coveted products. In addition to its flagship location in New York City, WIRED is unveiling a new e-shop at Los Angeles International Airport (LAX) to commemorate the milestone.
The annual holiday pop-up in NYC showcases items hand-selected by WIRED, including the Epilog Zing 16 Laser along with the hottest electronics, apparel and accessories, musical instruments, kitchen gadgets, adventure gear, and much more. Located at 459 West 14th Street in Manhattan, the WIRED Store will run from December 11 through December 21, from 11 am to 7 pm.
The new e-shop is situated between Terminals 7 and 8 at LAX, one of the country's most heavily trafficked airports during the holiday season, with an estimated 2.6 million travelers. From now until December 31, interactive touchscreens will feature products from the 2014 WIRED Store collection.
"During the past decade, the WIRED Store has become a barometer for the hottest holiday gifts," said Kim Kelleher, WIRED vice president & publisher. "It is the ultimate social retail experience, bringing together the most innovative programming and products."
The Zing 16 is Epilog's entry-level laser system that produces high-quality cutting and engraving results on all kinds of substrates. The system is popular among the DIY/maker crowd for cutting parts, prototyping, branding, and much more.
"The WIRED Store continues to be one of our favorite annual events," said Mike Dean, vice president of sales and marketing for Epilog Laser. "We love getting in front of such a creative audience and love to hear all the ideas people get from seeing the laser in action."
The WIRED Store is presented by BMW i and Oakley.
For more information, including a full list of products and events, and to shop the entire collection, please visit WIRED.com/store. And follow @WIREDInsider #WIREDSTORE on Twitter for the latest news and updates.
For more information, contact:
Amy Dallman
Marketing Communications Specialist
Epilog Laser
+1 303 277 1188