Epilog Laser Heads to SXSW Create March 7 -9, 2014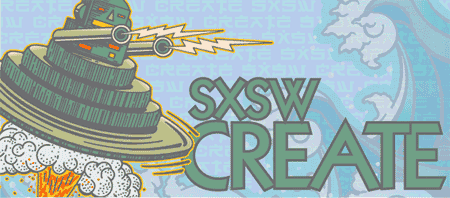 As huge supporters of the maker, inventor and DIY movement, we couldn't be more excited to be part of the wildly-popular SXSW Create event. Epilog's systems are so versatile in this space and it's always great to introduce and demonstrate our technology to this inventive audience

Mike Dean, vice president of sales and marketing for Epilog Laser
Golden, CO (Feb. 21, 2014) Epilog Laser, the leading producer of CO2 and fiber laser engraving, cutting and marking systems is excited to announce the company will be exhibiting at the third annual SXSW Create, March 7 – 9 at the City Terrace at the Long Center in Austin, TX. SXSW Create is one of the many free events taking place during the highly anticipated SXSW Interactive Festival.
"As huge supporters of the maker, inventor and DIY movement, we couldn't be more excited to be part of the wildly-popular SXSW Create event," said Mike Dean, vice president of sales and marketing for Epilog Laser. "Epilog's systems are so versatile in this space and it's always great to introduce and demonstrate our technology to this inventive audience."
Participants are invited to stop by the Epilog booth to learn more about laser technology and applications, check out some amazing laser display pieces and even grab a laser-created sample or two.
SXSW Create is a free event that is part of SXSW Interactive. Badges are not required to enter this portion of the festival. Show hours are from 11 a.m. – 6 p.m. March, 7 -9. To learn more, visit http://www.sxsw.com/interactive/create.
For more information, contact:
Amy Dallman
Marketing Communications Specialist
Epilog Laser
+1 303 277 1188