Epilog Adds Inside Representative to Sales & Marketing Team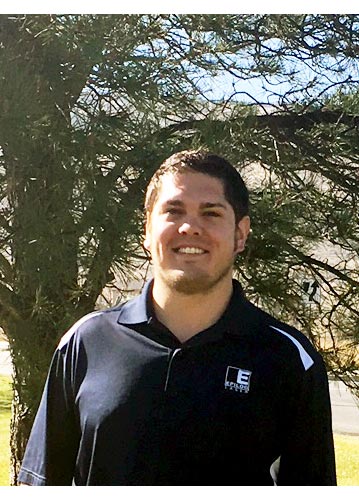 "Alex has been with Epilog for quite some time and we are thrilled to have him transition into a more hands-on position where he is helping prospective customers select the right laser for their needs, and assisting them with application questions."

Mike Dean, Epilog Laser
Golden, Colo. (Dec. 18, 2017) – Epilog Laser is excited to announce that Alex Moore has joined the sales and marketing department as an inside sales representative. In this position, Alex will assist prospective customers with machine questions, application questions, coordinate equipment demonstrations, as well as represent Epilog at tradeshows throughout the year.

"I am so excited to be part of the sales and marketing team at Epilog," Moore said. "I've spent the past few weeks shadowing our sales reps and it has been incredible to see and learn about our systems in a whole new way - how they work, what they're capable of, and how they can be used across so many industries."
Alex started at Epilog in 2010 as a part time shipping clerk, and moved up to a full time shipping coordinator in 2014.

"Alex has been with Epilog for quite some time and we are thrilled to have him transition into a more hands-on position where he is helping prospective customers select the right laser for their needs, and assisting them with application questions," said Mike Dean, vice president for sales and marketing for Epilog Laser. "Alex is sharp and enthusiastic. He makes a fantastic addition to our sales and marketing team, and will represent Epilog well."
Welcome to the team, Alex!
Interested in working for Epilog? Check out our Careers Page for current openings!
For more information, contact:
Amy Dallman
Marketing Communications Specialist
Epilog Laser
+1 303 277 1188