Epilog Laser Adds New Web Designer/Developer Sales and Marketing Team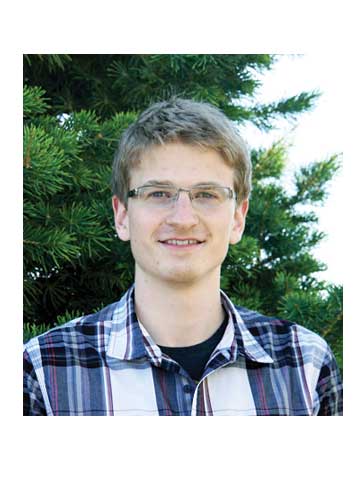 "Jeremiah has an impressive background in web design and development. With his incredible skillset, we know he'll do a fantastic job increasing our web presence and improving digital resources for all of our customers."

Mike Dean, Epilog Laser
Golden, Colo. (Nov. 29, 2016) – Epilog Laser, the leading designer and manufacturer of CO2 and fiber laser engraving, cutting, and marking systems, is excited to announce the addition of Jeremiah Jekich, web designer/developer, to the company's Sales and Marketing Department.

"Jeremiah has an impressive background in web design and development," said Mike Dean, vice president of sales and marketing for Epilog Laser. "With his incredible skillset, we know he'll do a fantastic job increasing our web presence and improving digital resources for all of our customers!"

Jekich will be working with the sales and marketing department, where he'll be responsible for maintaining, expanding, and updating the company's website content to improve the resources available to Epilog customers around the world.
Jekich earned his bachelor's degree in computer science from the Colorado School of Mines. Some of his top skills include web development, software development, and user experience design.

"I'm excited to help make Epilog's online resources the go-to place for future and existing customers. Epilog's track record of well-deserved success, combined with our current growth, makes this an exciting time to be a part of the team," Jekich said. "It's great to be joining a company with such a welcoming culture and dedicated teammates, and to have the opportunity to work hands-on with the product. I can't wait to get started!"
For more information, contact:
Amy Dallman
Marketing Communications Specialist
Epilog Laser
+1 303 277 1188