Epilog Laser Sponsors Makerspace Contest on Instructables.com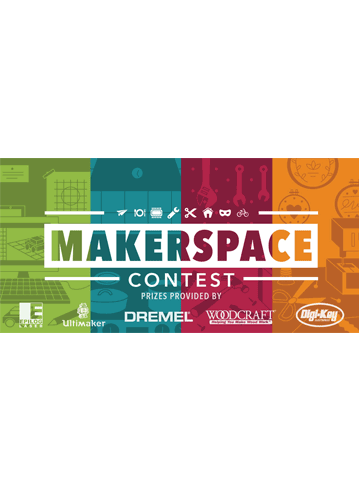 "I'm all for any opportunity that allows makers, tinkers, and D-I-Y'ers to bring their designs to life, so we're obviously thrilled to contribute to the stellar grand prize package for the 2017 Makerspace Contest!"

Mike Dean, Epilog Laser
Golden, Colo. (June 8, 2017) – Epilog Laser is excited to be a sponsor in the third annual Makerspace Contest on popular DIY site, Instructables.com! The contest is currently open and the deadline to enter is Aug. 31.

"We love supporting the maker movement and enjoy watching it continue to grow and evolve," said Mike Dean, vice president of sales and marketing for Epilog Laser. "I'm all for any opportunity that allows makers, tinkers, and D-I-Y'ers to bring their designs to life, so we're obviously thrilled to contribute to the stellar grand prize package for the 2017 Makerspace Contest!"
In addition to the Zing 24 provided by Epilog, Dremel, Woodcraft, Ultimaker and Digi-Key, are also providing assets for the grand prize package, valued at over $50,000!
"We're especially excited about this year's prizes," said Cloude Porteus, director, Instructables@Autodesk. Our partners help us empower communities to start something amazing and that is truly rewarding!"
Last year's Makerspace Contest winner was YuKonstruct, makerspace located in the Yukon Territory, whose team racked up 199 featured entries! Instructables.com is a popular project-sharing online community that provides publishing tools to help passionate, creative people share their most innovative projects, recipes, skills and ideas.
To read the official rules for the 2017 Makerspace Contest, visit the contest page.
For more information, contact:
Amy Dallman
Marketing Communications Specialist
Epilog Laser
+1 303 277 1188