Epilog Laser Part of New Technology Exhibit at Golden History Center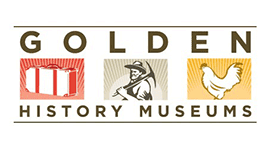 Golden, CO (Sept. 14, 2013) Epilog Laser is excited to be part of the newest exhibit at the Golden History Center - Made in Golden: Where Innovation Lives.
Epilog will provide a do-it-yourself laser-engraving station where visitors can not only see the laser system in action, but engrave a keepsake to take home!
The new exhibit tells the story of historic innovations from Golden using such diverse examples as a needle-free injection system and a virtually indestructible dog toys.
Beginning with the introduction of the world's first seamless two-piece aluminum can in 1959, visitors will discover the inventive stories behind local enterprises and products like Spyderco knives, CoorsTek body armor and Mountainsmith backpacks, to name just a few.
Like so many of the innovative, technology-embracing businesses in Golden, Epilog is excited to be part of this unique and creative exhibit!
Those who want an exclusive first look at the Made in Golden exhibit are invited to attend Black and White Night, the exhibit's opening celebration, on Saturday, Oct. 12, 2013.
Member tickets $20 per person; non-member $25. Please RSVP by Thursday, Oct. 10. Call 303-278-3557 for more information or
buy tickets online
.
For more information, contact:
Amy Dallman
Marketing Communications Specialist
Epilog Laser
+1 303 277 1188