Epilog Laser Releases First Mac-Compatible Driver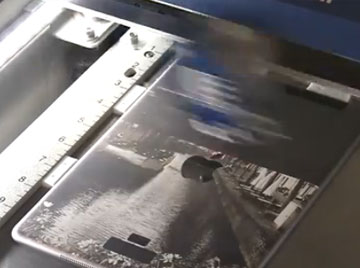 We are thrilled to be able to provide this new platform for Mac users to access our systems from the computers they already know and love.

Mike Dean, Vice President of Sales and Marketing
Golden, CO (Nov. 15, 2013) Epilog Laser is excited to announce the company has developed a Mac driver for the Fusion Laser Series. Epilog is the first laser system manufacturer to make this technology available to customers and users.
"So many of our users are designers and engineers who are accustomed to the Mac operating system for their day-to-day activities, so we are thrilled to be able to provide this new platform for Mac users to access our systems from the computers they already know and love," said Mike Dean, vice-president of sales and marketing for Epilog Laser.
This is the first ever driver created for Mac users that allows operators to control the laser and perform applications from the computer.
"When Epilog first got in into this business, PCs were the standard with the majority of our customers," Dean said. "As we've grown and evolved we've learned so many of our laser operators utilize the Mac platform, so we are very excited to offer these users seamless access to the Fusion systems."
To learn more and download the beta Mac driver for Epilog Fusion Laser Series, and to see a video of the Fusion engraving an iPad Air with the new driver, visit epiloglaser.com/epilog-mac-driver.htm.
For more information, contact:
Amy Dallman
Marketing Communications Specialist
Epilog Laser
+1 303 277 1188