Epilog Laser Announces Fifth Annual Epilog Challenge Hosted by Instructables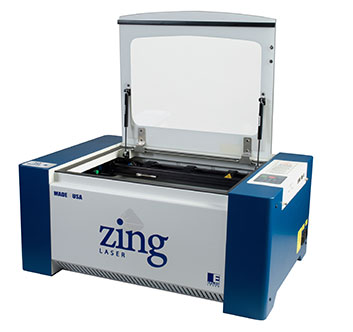 Golden, CO (April 15, 2013) Epilog Laser is excited to announce the Epilog Challenge contest is back for round five, and will be hosted on Instructables.com. "Epilog Challenge V" opens today and runs through July 15, 2013. The lucky grand prize winner will receive a 30-watt Zing 16 Laser from Epilog.
"We've always appreciated the tremendous support we've received from the DIY community, and no matter who wins this challenge I have no doubt that he or she will make great use of the Zing 16," said Mike Dean, vice president of sales and marketing for Epilog Laser. "We're excited to partner with the folks at Instructables.com once again and anticipate seeing some very unique and creative entries."
"I'm always amazed by the fantastic projects the Epilog Challenge inspires," said Eric Wilhelm, founder of Instructables.com and director of communities at Autodesk. "I hope to see even more mind-blowing projects this year!"
Previous Epilog Challenge winners include the DIY High-Speed Book Scanner, the 8x8x8 Animated LED Cube, Arduino Powered Chess Playing Robot, and most recently, Build a Laser 3D Printer – Stereolithography at Home
For more information, contact:
Amy Dallman
Marketing Communications Specialist
Epilog Laser
+1 303 277 1188