Engraving Concepts Celebrates New Houston Office with Open House Feb. 11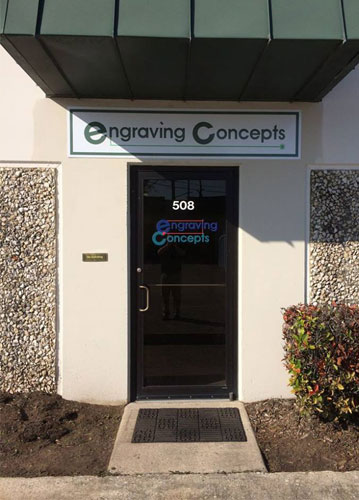 "Not only has Jimmy been getting the Houston location looking spectacular, he's also been taking care of local customers, performing laser demos and working tradeshows in the area. He's hit the ground running and has been a fantastic addition to our team. The new office looks wonderful and we hope everyone in the area can stop by the open house to say hello and check out the new space "

Jeanette Brewer, general manager, Engraving Concepts
Golden, Colo. (Jan. 19, 2015) – Engraving Concepts, the long-time Epilog Laser distributor in Texas, Oklahoma, New Mexico, Louisiana, Arkansas and Hawaii, will be hosting an open house for the grand opening of the company's new Houston office, which will be managed by industry expert, Jimmy DuBose. DuBose has 25 years of experience working in the engraving/laser industry, and is well-versed in all aspects including sales, technical support and business management.

Roy Brewer and Randy Allen will also be attendance to celebrate this exciting milestone, which takes place on Feb. 11 from 11 a.m. – 3 p.m. at 9001 Airport Blvd., #508 Houston, TX 77061. Epilog Laser systems will be set up and ready for hands-on demonstrations. Attendees are also welcome to bring in any laser, software or engraving questions they may have.

"Not only has Jimmy been getting the Houston location looking spectacular, he's also been taking care of local customers, performing laser demos and working tradeshows in the area," said Jeanette Brewer-Richardson, general manager of Engravings Concepts. "He's hit the ground running and has been a fantastic addition to our team. The new office looks wonderful and we hope everyone in the area can stop by the open house to say hello and check out the new space."
Engraving Concepts Houston Open House:
February 11 11 a.m. – 3 p.m.
9001 Airport Blvd., #508 Houston, TX 77061
Please contact Lynnette Mayberry of Engraving Concepts at 817.460.8122 with any questions or to RSVP.
For more information, contact:
Amy Dallman
Marketing Communications Specialist
Epilog Laser
+1 303 277 1188