Engraving Concepts Celebrates 25th Anniversary with Epilog Laser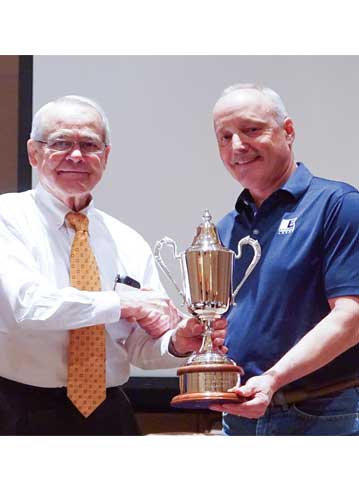 "We've worked with a lot of strong companies that weakened through the years. After 25 years with Epilog, they're stronger than ever."

Roy Brewer, founder of Engraving Concepts
Golden, Colo. (July 29, 2016) – Epilog's longest-running distributors, Engraving Concepts, are excited to celebrate 25 years partnering with Epilog Laser. Engraving Concepts is the exclusive distributor of Epilog Laser products in Texas, Oklahoma, New Mexico, Louisiana, Arkansas, and Hawaii.


"We've worked with a lot of strong companies that weakened through the years," said Roy Brewer, founder of Engraving Concepts. "After 25 years with Epilog, they're stronger than ever."

Engraving Concepts is known for having some of the most highly-respected and accessible sales and support staff in the laser engraving industry, constantly earning accolades from customers and other associates. They are also consistent recipients of some of Epilog's most prestigious sales awards.

"We couldn't ask for better representatives than the team at Engraving Concepts," said Mike Dean, vice president of sales and marketing for Epilog Laser. "Their passion for our product and support of our company is nothing less than amazing, and I am so thankful to have had them in our corner for the past 25 years."

Congratulations Mr. Brewer, and the entire Engraving Concepts team, for 25 wonderful years!
For more information, contact:
Amy Dallman
Marketing Communications Specialist
Epilog Laser
+1 303 277 1188