CSI Manufacturing Ltd. Opens Bristol Base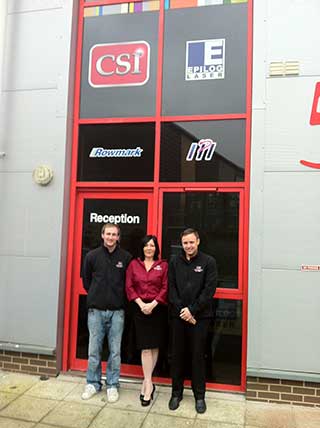 Golden, CO (Feb. 17, 2014)
CSI Manufacturing Limited, Epilog Laser's distributors in the UK and Ireland are excited to open new office in Bristol!
CSI is proud to announce the official opening of their new United Kingdom office in Cleveland, Bristol. This facility includes an office, warehouse and a newly- built showroom for Epilog and associated materials.
The office is operated by locally recruited and highly experienced staff which means CSI will be able to demonstrate, sell, ship and offer after sales service from under the one roof.
CSI UK is looking forward to 2014 as they further their mission to establish CSI presence and promote the Epilog brand in the UK.
For more information, contact:
Amy Dallman
Marketing Communications Specialist
Epilog Laser
+1 303 277 1188