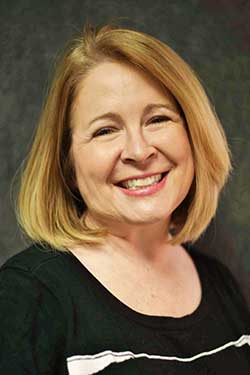 "I'm excited about the year ahead of us, and I'm looking forward to serving as president."

Jeanette Brewer-Richardson, Engraving Concepts, ARA President
Golden, CO (March 17, 2014)
Epilog Laser would like to congratulate Jeanette Brewer-Richardson, of Engraving Concepts, on her newly-announced position as the 2014-2015 Awards and Recognition Association President! Brewer-Richardson is an ARA Certified Recognition Specialist (CRS) and has also served as president-elect of the ARA in 2013.
"Jeanette, and everyone at Engraving Concepts, has worked tirelessly to achieve a sterling reputation in the awards and engraving industry," said Mike Dean, vice president of sales and marketing for Epilog Laser. "We couldn't be more excited for Jeanette and know she'll not only flourish in this role, but she'll take the ARA to new heights."
Poised to lead the ARA, Brewer-Richardson's theme is "Making It Personal."
"I'm not just talking about the products recognition professionals customize every day - I'm also talking about the relationships we create through ARA," she said. "I'm excited about the year ahead of us, and I'm looking forward to serving as president."
With Epilog Laser since the very beginning, the entire Engraving Concepts crew has been exceptionally active in the awards and recognition community. Many in the industry know Brewer-Richardson's father, Roy Brewer, as one of the most beloved and knowledgeable people in awards and engraving.
"Jeanette's reputation precedes her," Dean said. "I expect nothing but wonderful things as a result of her ARA presidency."
Congratulations to Brewer-Richardson and the rest 2014-2015 ARA officers!
For more information, contact:
Amy Dallman
Marketing Communications Specialist
Epilog Laser
+1 303 277 1188