Epilog Heads to ARA Midwest 2013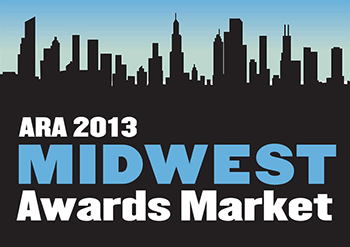 Golden, CO (Aug. 30, 2013) Epilog Laser will be exhibiting and sponsoring at the ARA Midwest Awards Market, Nov. 1 - 2, 2013, at the Crowne Plaza in Rosemont, IL, near O'Hare International Airport. The two-day event showcases a variety of industry suppliers like BOFA Americas, Catania, JDS, Romark and many more.
Additionally, attendees can take part in several bus in es education sessions like "Online Marketing for the Small Business" and "Rebranding Your Company - A Journey to Improve the Customer Experience".
Technical courses such as Corel PHOTO-PAINT Photo Etching and Sublimation - The Ultimate Diversification Tool also will be offered.
"We've been ARA members for years and they've always proven to be an excellent resource for retailers, suppliers and everyone else in this industry," said Mike Dean, vice president of sales and marketing for Epilog Laser. "We're really looking forward to meeting new friends and customers at the show!"
Epilog has always been very active in the ARA and recommends it as a valuable tool for our customers. In addition to complimentary admission to the ARA shows, ARA members also receive access to ARA's Member2Member forum, which has over 900 active member participants, complimentary education at conferences and free webinars throughout the year, a complimentary subscription to industry publication Recognition Review, and much more.
If you're interested in becoming a member of the Awards and Recognition Association, visit the ARA registration area.
For more information, contact:
Amy Dallman
Marketing Communications Specialist
Epilog Laser
+1 303 277 1188