2017 Year in Review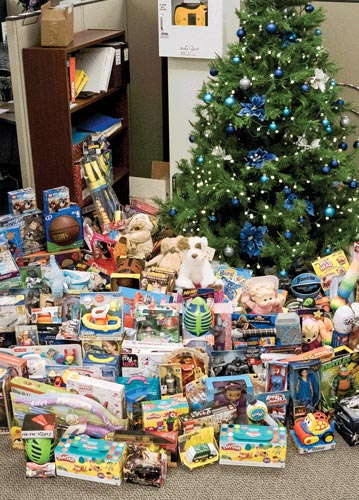 "While each year brings its own set of challenges and accomplishments, overall 2017 was a wonderful year for us. We can't begin to express our gratitude to our fantastic staff and distributors, and of course our loyal customers and fans who continue to support us and contribute so much to our success ."

Mike Dean, Epilog Laser
Golden, Colo. (Dec. 19, 2017) – As we prepare to head into 2018, we at Epilog Laser always enjoy looking back over the exciting announcements, events, and accomplishments we've experienced over the past 12 months. Check out some of the highlights from 2017.


Continued growth - This year we added a new administrative assistant to our Canadian office; four new employees to our European office; and seven new employees to our global headquarters in Golden, CO. Our new team members can be found in a variety of positions including accounting, engineering, production, tech support, and sales and marketing. Our expansion throughout all of our locations has helped us once again achieve record sales in 2017.

Ramping up resources – We've recently added a video content producer to our sales and marketing team who will be addressing the increased demand for instructional and technical videos. We're already hard at work creating a more robust video library for our current and future customers. We were also excited to release a comprehensive resource for our fiber customers, entitled Guidebook to Industrial Etching & Marking, which features over 50 pages of insights, tips, and tricks for engraving metal with our fiber systems.

Supporting maker momentum - Epilog sponsored at each of the flagship Maker Faires in San Mateo and New York City, as well as several local Maker and mini-Maker Faires across the country. We also sponsored Make48, the wildly popular two-day invent-a-thon, where teams have 48 hours to plan and prototype a product that addresses a real-life challenge. We also sponsored the third annual Makerspace Contest hosted on instructables.com, donating a 40-watt Zing 24 Laser as part of the grand prize package. We'll soon be launching the 9th annual Epilog Challenge on Instructables as well – stay tuned for news on that!

Giving back - We're excited to say that with generous donations from Epilog ownership, Epilog employees, and our friends at Colorado 811, this holiday season we raised over $1,000, which we used to purchase hundreds of toys (filling 5 Zing shipping boxes!) for the Santa Shop at The Action Center.

"While each year brings its own set of challenges and accomplishments, overall 2017 was a wonderful year for us," said Mike Dean, vice president of sales and marketing at Epilog Laser. "We continue to grow our team, provide more resources to our customers, surpass sales records, and so much more. Next year will mark Epilog's 30th anniversary, and we can't begin to express our gratitude to our fantastic staff and distributors, and of course our loyal customers and fans who continue to support us and contribute so much to our success."

2018 is mere weeks away and we're so excited for what the New Year will bring.  We'd like to extend our sincere thanks to you - our customers, friends, fans, and associates - for your support in helping make it an incredible year for Epilog Laser. Merry Christmas, happy holidays, and best wishes to all for a peaceful and prosperous 2018.
For more information, contact:
Amy Dallman
Marketing Communications Specialist
Epilog Laser
+1 303 277 1188