Epilog's 2014 Year in Review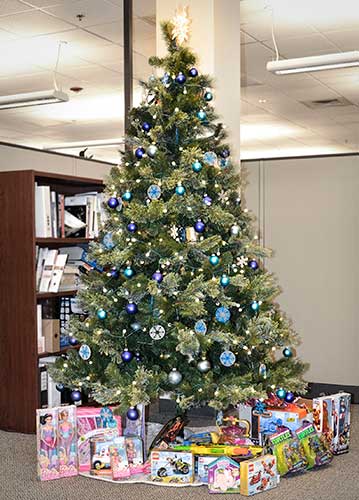 "2014 has been a banner year for Epilog Laser and we'd like to extend our heartfelt appreciation to our employees, distributors, associates, fans, and friends for their unwavering support along the way. "

Mike Dean, vice president of sales and marketing, Epilog Laser
Golden, Colo. (Dec. 10, 2014) – It's hard to believe 2014 is already coming to a close. As another wonderful year comes to an end, we always enjoy looking back over the exciting announcements, events and accomplishments we experienced in the past 12 months. 2014 has been a banner year for Epilog Laser and we'd like to extend our heartfelt appreciation to our employees, distributors, associates, fans, and friends for their unwavering support along the way. In the past year Epilog has experienced so many wonderful things including:
Welcoming industry veteran Craig Nelson to our corporate team in Colorado.
The addition of two new distributors in Canada – Jon Dickson (Synergy Products) has done a wonderful job of representing Epilog in Alberta, British Columbia, Manitoba, and Saskatchewan. Gilles Frenette now represents Epilog in Eastern Canada, and has been an amazing resource to current and future customers in Ontario, Quebec, and the Maritimes.
Our very own Engraving Concepts distributor, Jeanette Brewer-Richardson, was named President of Awards & Recognition Association. Jeanette has had a wonderful impact on the ARA and we wish her continued success in her role as president.
The team at Alfex CNC, our long-time representatives down under, was appointed the exclusive Epilog Laser distributors for all of Australia.
We launched our highly-anticipated Job Management Software for the Fusion Laser series, and soon after made it available on all production models as well as the Legend 36EXT.
Summer kept us busy as we launched the Sixth Annual Epilog Challenge on Instructables.com, where one lucky winner received a brand new Zing 16 Laser system!
We also headed to San Diego to sponsor and appear at the WIRED Café at ComicCon. As we do every year, we had so much fun hanging out with the VIPs and doing custom gadget engravings.
Not only did we welcome new employees at our Golden, CO. facility, our distributors were busy adding to their teams as well. Innovative Cutting Systems was happy to welcome sales associate, Tony Guglielmino, and the team at Engraving Concepts welcomed Jimmy DuBose, who will head up the company's new Houston office.
Most recently, we headed out to the WIRED Store in New York City. The pop-up store is celebrating its 10th anniversary this year and we are so proud to be included among some of the coolest tools and technologies on display.


As 2015 approaches, Epilog is looking forward to making sure next year will be filled with more exciting announcements and accomplishments.

We'd like to extend our sincere thanks to you - our customers, friends, fans and associates - for your support in helping make 2014 one of the best years in the history of Epilog Laser. Merry Christmas, happy holidays and best wishes to all for a wonderful and prosperous new year.
For more information, contact:
Amy Dallman
Marketing Communications Specialist
Epilog Laser
+1 303 277 1188