Thank you for subscribing to Epilog Laser News! Here you can keep tabs on the latest from Epilog Laser, video demos & tutorials, educational opportunities, and more!
FEATURED VIDEO: Epilog's NEW Fusion Edge Laser System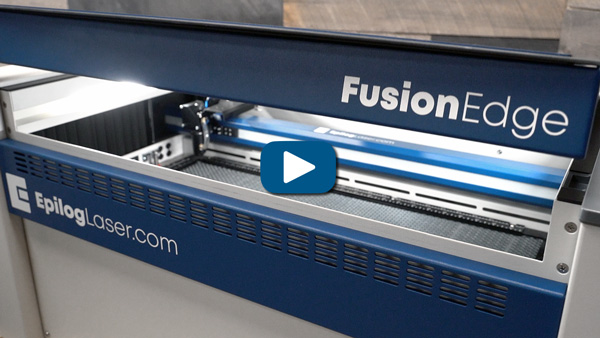 Epilog Adds New Fusion Edge to Product Line!
Introducing the latest addition to Epilog's laser lineup: the Fusion Edge! The Edge incorporates some of the most popular features from the Fusion Pro Series - like the IRIS™ Camera System, increased speeds, and touch-screen control panel- into a compact machine. Visit the Edge product page to see it in action!