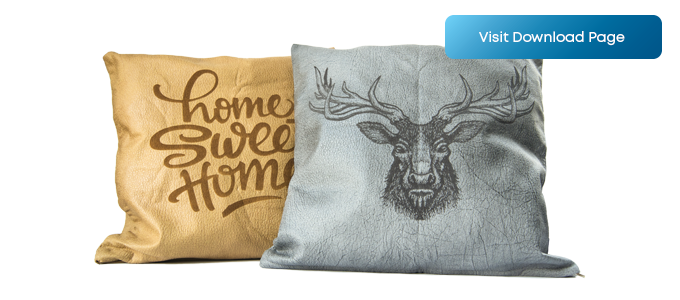 Faux leather throw pillow covers
From lampshades to throw pillows, customizing home decor is a popular laser application that allows people to truly express themselves through their surroundings. This month's Sample Club project features faux leather throw pillow covers that engrave beautifully! Check out the Sample Club to learn where we got our materials and see step-by-step instructions for this project!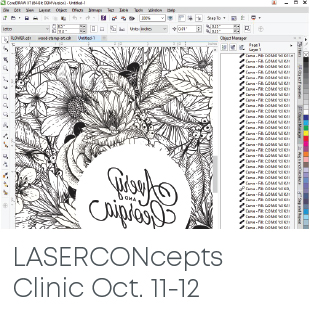 LASERCONcepts Clinic October 11 & 12

Our distributors from Engraving Concepts will be hosting the inaugural LASERCONcepts Clinic in Houston October 11 and 12. Featuring laser industry expert, Doug Green, this two-day session covers tips, tricks, and techniques to help you get the most from your laser! Register here.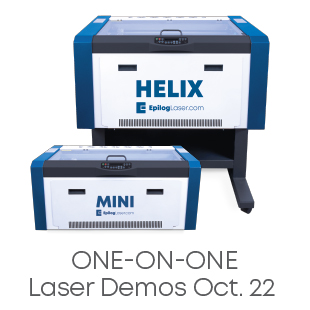 Kansas City-area Demo Days October 22

Prism Sales will be hosting an informational session highlighting Epilog's Mini 24 and Helix systems. Participants can register and select a convenient time to receive a one-hour personal demonstration of this powerful equipment. Visit our Facebook Events page to learn more!